Lot sold
EUR 34 000 - 40 500
(listed)
Estimate
EUR 34 000 - 40 500
(listed)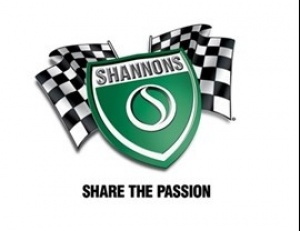 Location
Description
DESCRIPTION
Introduced at the 1975 Frankfurt Motor Show, the XJ-S ushered in a new generation of Grand Touring motoring for Jaguar, combing elegant styling, superlative performance and exceptional luxury. The XJ-S remained in production for the best part of two decades – testiment to both the inherent quality of the design and its enduring popularity. Powered by the superbly refined and smoothly powerful 60-degree all-alloy V12 first seen in the 'Series 3' E-type, the XJ-S's engine featured a single overhead camshaft per bank, fuel injection and developed 285 bhp from 5.3-litres, providing effortless performance. The XJ-S was one of only a handful of production cars capable of reaching the magic 150mph (250 km/h) on sale in the mid-1970s – to go any faster one had to step up to supercars like the Aston Martin Vantage, Porsche Turbo or Latin exotica. The Big Cat also entered popular culture, with Simon Templar swapping his Volvo P1800 for a white XJ-S in the television series "The Return of the Saint". In the wake of the fuel crisis, Jaguar countered criticism that the V12 was too thirsty by releasing a revised model (badged as the HE - for High Efficiency) in 1981, featuring a new high compression cylinder head design delivering a noticeable improvement in fuel economy without sacrificing performance. In 1983 Jaguar further broadened the XJ-S's appeal with two significant new models, the 3.6-litre six-cylinder and the open-topped SC, followed by a full convertible launched at the 1988 Geneva Motor Show. Featuring a fully lined, electrically-operated hood, other cosmetic changes included redesigned alloy wheels, ABS, a new steering wheel, reshaped seats and burl walnut trim. The model's swansong was the final edition XJS (as it was now designated), with updated styling by Geoff Lawson and a range of new engine; the 4.0 AJ6 and a more powerful 6.0 V12, the latter mated to GM's 4L80E with overdrive on fourth gear, along with revised outboard rear disc brakes. The XJS simply got better with age and the public certainly agreed, with sales increasing as the years rolled by. Ownership brings great rewards and values of good examples have finally begun to show solid appreciation in recent years.
HISTORY
- Final edition of Jaguar's classic XJS
- Rare 6.0 convertible model with updated styling
- Well-maintained example, with low kms and books
Delivered through Jaguar Hong Kong to prominent businessman George Colin Magnus OBE of Central on September 11, 1993, this exceptional Jaguar XJS 6.0 Convertible was regularly stamped by Inchape Motors until 2003 (with mileage at 35,789 kms) before being imported into Australia by Jaguar specialist Tony Dockerty of Thornbury, Victoria, who sourced a number of 6.0 XJS's for clients at the time. The service book is then stamped in NSW by various mechanics until 2015 with mileage reading 69,109 kms. The current owner, a Jaguar enthusiast and club member based in the Hunter Region of NSW, purchased the car in 2009 and drove it sparingly over the past nine years. Finished in the original colour of Moroccon Red with lovely oatmeal leather trim, the car presents very well throughout, in keeping with the low mileage. Supplied with full books and a tonneau for the hood, the Jaguar is a lovely example of this increasingly sought after 6.0 XJS Convertible.To be sold registered in NSW to 22nd December 2018.
Note: Shannons advise that all potential buyers research all vehicles before purchase to authenticate originality.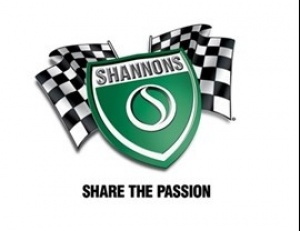 ---
Heatherton
3202
Victoria
Australia
Contact Person
Kontaktperson
---