Lot sold
EUR 18 000 - 25 000
(listed)
Estimate
EUR 18 000 - 25 000
(listed)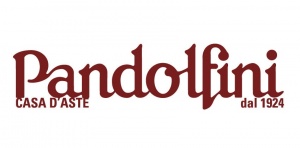 Pandolfini Casa D'Aste Srl
Location
Description
JAGUAR XJS (1992)
CHASSIS N. SAJJNAEW4EN180068
ENGINE: V12
DISPLACEMENT: 5345 CM3
POWER: 280 CV
BODY STYLE: COUPE' 2+2
After such an important model as the E Type and Jaguar's move from being a small independent manufacturer to part of a big organization (British Leyland), it was not easy to develop a new Grand Tourer...
However, starting with the fabulous twelve cylinder engine – then, and for many years afterwards, the only one mass-produced by a non-niche manufacturer – with innovative design concepts, in 1975 Jaguar presented its new flagship sports car. With its less extreme character and comfort similar to that of the large saloon cars, the C-, D- and E-Type sequence was abandoned and the new model was called the XJ-S.
Initially this model found it hard to become accepted by Jaguar enthusiasts but, over time, with the improvements that were gradually introduced and the changes in public tastes, the XJ-S managed to earn itself a considerable following. Its revenge has been to become the most long-lived sports car of the whole Jaguar range.
A new series was presented in the early 1990s to which the vehicle proposed here belongs. This was the result of a significant improvement and modernization program for the range that involved 1200 modifications compared to the previous version. The updates referred to the mechanics, the electronics, the anti-pollution systems, the line (40% of the panelling was new) and the interior: in practice, it was a new car, and the factory and production methods had also been modernized to be able to supply a product that was qualitatively of a very high class. For example, the bodywork panels were bigger: the rear wing was made from a single pressing instead of the previous five, with obvious advantages in terms of production and quality.
Despite being completely different from the previous series, the new XJS cars could be easily recognized just by looking at the rear lights.
The interior was totally revamped, bringing the XJS even closer to the world of big luxury rather than sports vehicles. It should be remembered that in the same period Ferrari and Aston Martin, for example, were also increasingly enriching the interior furnishing of their vehicles.
The powerful twelve cylinder engine was also revamped and fitted with a new fuel supply system and with Magneti Marelli digital ignition.
Thanks to these improvements the introduction of catalytic converters resulted in the V12 losing only eight horsepower. Thanks to all the modifications made, the XJS entered its last decade with renewed success and maintained high production levels until 1996.
The vehicle being auctioned is in as-new condition despite having around 131,000 kilometres on the clock and features a very elegant Dorchester Grey livery with the interior in Doeskin leather.
This vehicle is ready to continue its luxury GT service with almost daily use for the lucky purchaser that acquires it.
The vehicle is in excellent mechanical condition but, for safety reasons, we advise the purchaser to have it checked over and to replace the fluids, filters and perishable elements.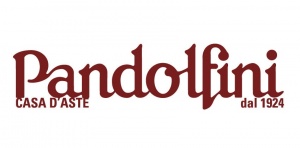 ---
Pandolfini Casa D'Aste Srl
Ramirez-Montalvo Palace
Borgo degli Albizi, 26
Italy

Contact Person
Kontaktperson
---