Lot sold
EUR 25 000 - 35 000
(listed)
Estimate
EUR 25 000 - 35 000
(listed)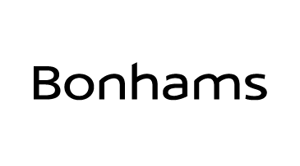 Location
Description
1988 Jaguar XJ-S V12 Cabriolet
Chassis no. SAJJNADDW4DA151254
One of the most important developments in the evolution of the V12-powered Jaguar XJ-S was the introduction of the HE (High Efficiency) engine in 1981. Incorporating new 'Fireball' cylinder heads, designed by Swiss engineer Michael May, this more fuel-efficient unit enabled the top-of-the-range XJ-S to meet tighter worldwide emissions legislation. Combined with a higher (2.88:1) final drive ratio, the result was an improvement in fuel consumption of up to 20% at some engine speeds, a figure of 27.1mpg being claimed at a constant 56mph and 22.5 at 75mph. It's worth noting that these figures applied to the automatic transmission version, which with a top speed of 155mph was world's the fastest 'slush pumper'.
Jaguar's first response to demands for an open XJ-S was somewhat conservative in engineering terms. The XJ-S had not been designed with an open version in mind, so a Targa-style arrangement was adopted, which retained a substantial roll hoop in the interests of maintaining rigidity in the absence of a fixed roof. Two removable roof panels were stored in the boot, and the cabriolet did away with the coupé's two occasional rear seats in favour of a pair of luggage lockers topped by a parcel shelf. Essentially an exercise in niche marketing to test public reaction, the XJ-S cabriolet was assembled by outside specialist contractors, with bodyshells transported back and forth across the Midlands before returning to the Brown's Lane factory prior to final despatch. The cabriolet's favourable reception demonstrated that there was indeed sufficient demand to justify production of an open XJ-S, and Jaguar proceeded to develop a conventional full convertible. In total, 3,925 V12 cabriolets were built compared with 16,649 convertibles.
An increasingly rare and sought after model, this automatic transmission XJ-S V12 cabriolet was delivered new in Belgium via Garage Vandenplas in Tervuren on 28th June 1988. The car's first owners lived in Brussels and it is believed to have had only three owners from new. Driven sparingly, this XJ-S has covered only 51,725 kilometres and is presented in excellent condition having been regularly maintained. The last (stamped) service was carried out at 44,092 kilometres by Garage Franco Britannic in Levallois Peret, France on 25th February 2004. Finished in green with black interior, this rare soft-top XJ-S is offered with sundry maintenance bills, French Carte Grise, and its stamped service booklet.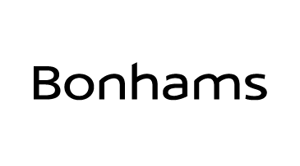 ---
Contact Person
Kontaktperson
First name
Bonhams Collectors' Car department
---