Lot sold
GBP 300 000 - 400 000
(listed)
Estimate
GBP 300 000 - 400 000
(listed)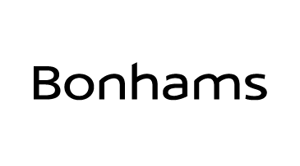 Location
Description
1984 Jaguar XJ13 Re-creation by TWR Replicas
Coachwork by Shapecraft
Registration no. 542 FGA
Chassis no. SAJJNACC7CC116203
Constructed in 1965/66, the original XJ13 sports prototype had been intended to spearhead Jaguar's return to Le Mans where the Coventry firm had triumphed on five occasions in the 1950s, but development was protracted and by the time it ran for the first time in March 1967, the car was already outclassed. The prototype was extensively tested that year at the MIRA proving ground, lapping at 161.6mph, an impressive achievement that earned a entry in the Guinness Book of Records as the highest speed recorded for a lap of an enclosed British circuit. The solitary XJ13 was then mothballed at the factory, re-emerging in 1971 to take part in a filming session at MIRA promoting the new Series III E-Type. Driven by Jaguar's legendary test driver Norman Dewis, the XJ13 crashed heavily, the result of a wheel collapsing. That Dewis was able to walk away unhurt was ample demonstration of the inherent strength of the monocoque chassis. The XJ13 was subsequently rebuilt and survives in Jaguar's collection.
Commencing in 2012, this 'all aluminium' re-creation of the XJ13 was painstakingly built over a seven-and-a-half-year period by Trevor Williams at TWR Replicas, a recognised expert in the field of Jaguar re-creations. The donor vehicle was a 1984 manual-transmission Jaguar XJS Sports and the unique bodywork is by renowned body shop Shapecraft.
The chassis features a steel monocoque centre section with sub-frames front and rear mounting the pushrod suspension, which is damped by Öhlins TTX shock absorbers. The suspension uses a combination of custom components and parts from the XJS donor car, including the front and rear uprights. The braking system features an adjustable pedal box; bias-adjustable servo-assistance; and Jaguar callipers all round with vented and drilled discs. The peg-drive knock-on wheels are replicas of the originals and were cast in South Africa.
Producing 360bhp at the flywheel, the rebuilt 6.0-litre Jaguar V12 engine features an electronic fuel injection system with a Syvec S8 ECU; assisted cold start; and coil-on-plug ignition. Spent gasses are exhausted via a full stainless steel system finished with titanium heat wrap. Power is transmitted via a custom-made billet flywheel and an Audi RS4 clutch to an Audi six-speed gearbox (incorporating up-rated carbon synchros), and thence to the rear wheels via a Quaife limited-slip differential and competition-specification driveshafts. Other noteworthy features include a large-core aluminium radiator; silicone hoses; stainless steel connector pipes; SPAL 11" competition cooling fans; cable gearshift with Ringspann custom stainless spiral-lined cables; and a WOSP 180amp alternator and hi-torque starter. Fuel is contained in two connected cells fitted with aluminium baffles, and is delivered to the engine by Facet 'red top' pumps and a Bosch high-pressure pump. Easy access fuel filters are connected with Aeroquip braided hoses and connectors.
All fabricated in aluminium, Shapecraft's body, doors, boot, bonnet and access panels are detailed and riveted as per the original. With a view to future servicing, a support mechanism has been designed to enable the entire rear of the body to be raised and held securely in place for easy access. A TripleX glass windscreen is fitted and the side windows are 5mm Plexiglas with a 4mm Plexiglas engine cover. The custom seats are trimmed in black leather and fitted with Sabelt three-point racing harnesses to FIA specification, while the original instruments have been fully refurbished and converted to electronic operation.
Completed in 2019, this unique evocation of Jaguar's mythical XJ13 is described by the private vendor (a well-known collector) as 'brand new' in every respect. The car comes with a comprehensive photographic record of the build (over 200 images); related invoices; fresh MoT; and a V5C Registration Certificate.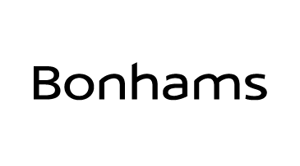 ---
Contact Person
Kontaktperson
First name
Bonhams Collectors' Car department
---