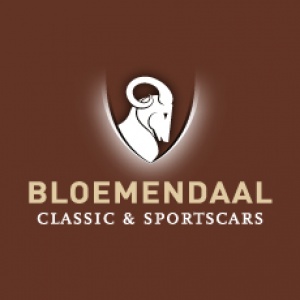 Bloemendaal Classic & Sportscars
Location
Description
Photos often speak for themselves … And that also applies to this exclusive SS Jaguar 100 2.5 Litre, but the story behind the car is of course also very important because we are talking about of real historical heritage, of which the owners considered themselves as a temporary owner, with the obligation to hand it over to the next generation in a at least comparable, and perhaps better condition.
In the case of this beautiful dark blue SS 100 we are talking about a 2.5 Liter version with matching numbers and color, of which only 198 were made between 1936 and 1939. At that time the purchase price was £ 395, -… In the following decades this SS was entrusted to some carefull owners and the car also saw something of the world, because in addition to his native England, it also drove for years in the USA and on the island of Jamaica. The most recent years the SS 100 was in the hands of an Englishman living in the Netherlands who, among other events, drove the legendary Mille Miglia. The maintenance was done to a true SS specialist and all invoices and correspondence are also present. Of course there is also an original heritage certificate.
This SS 100 2.5 Liter is in absolute top condition and is ready to enjoy. That might be a just for fun trip in the area, but you will also be welcomed with open arms at all important and prestigious events and tours in the world.
TECHNCAL INFORMATION
Engine: 6 cylinder in line engine
Fuel system: 2 x SU carburettors
Engine capacity: 2663 cc.
Power: 70 bhp.
Topspeed:153 km/h
Acceleration 0-100 km/h: 14 sec.
Weight: 1150 kg.
Transmission: 4 speed manual
HISTORY
The Jaguar SS 100 was a British two-seater sports car built between 1935 and 1940 by SS Cars Ltd. in Coventry, England. The "100" was named after the theoretical 100 mph maximum speed of the model. Widely regarded as one of the most aesthetic Jaguar cars, it is also one of the most rare; only 198 2.5-liter units and 116 3.5-liter units were built, of which only a small part was exported. The first car bearing the Jaguar name launched in 1935, the SS Jaguar 2.5 litre Saloon, reflecting the model's combination of elegant design, power and agility. Alongside the saloon, a two-seater roadster SS Jaguar 100 launched in 1936, with an advertised top speed of 100mph. This car was also the first to carry what would become an iconic automotive symbol, the 'leaping jaguar' hood ornament.
After the Second World War the company dropped the name "SS" and the company was renamed Jaguar.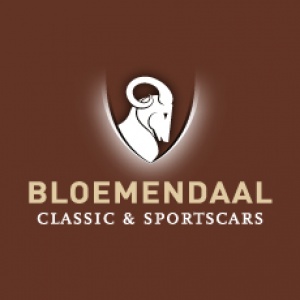 ---
Bloemendaal Classic & Sportscars
Contact Person
Kontaktperson
---