1960 Jaguar MK II
3.8 - Collecting Cars online auction 02.01.2023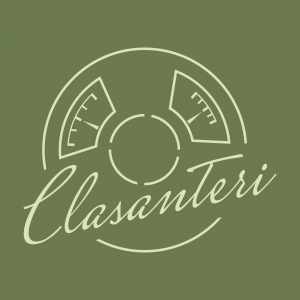 Location

Performance

217 BHP / 221 PS / 162 kW
Description
WILL BE SOLD BY COLLECTING CARS ONLINE AUCTION IN 02.01.2023:
https://collectingcars.com/for-sale/1959-jaguar-mkii-3-8
Jaguar MK II 3.8 litre '1960
Chassis nr. P210903BW
Original 3-speed automatic gearbox.
First registration in 1960.
Imported and registered to Finland in 1991.
Burgundy red
White artificial leather interior
Registered as a historic vehicle, next MOT/Tüv inspection in 10/2026.
Led by Sir William Lyons, a revolutionary car was born in Coventry, UK in the late 1950s: the Jaguar MKII. The car was advanced, with a unibody and disc brakes. Particular attention had been paid to the car's silence, vibration damping and a comfortable but sporty suspension. As the Jaguars motto, launched first time with MKII said: "Grace, Space, Pace".
The end result was a luxurious and sporty large mid-size sedan. A representative car the kind of bank robbers stole as an escape car. And a capable four-door sport saloon that succeeded also as a racing car the kind that German competitors like BMW and Mercedes could only dream of at the time.
This 1960 Burgundy Red Jaguar MKII was imported to Finland from the United States in the early 1990s. In 2018, the car moved from J. Holopainen's collection to Grips Garage, specialized in British classic cars. The car is owned by A.Åvall of Grips Garage.
The car has been refurbished and serviced in repair shops specializing in Jaguars over the years, and it is in good condition both in terms of bodywork and technology. In autumn 2022, the fuel pump and fuel filters have been renewed and wheel bearings were serviced.
The car body looks good also underneath and the Burgundy Red paintwork has aged beautifully. The aristocratic style is completed by wire wheels and recently renewed white-sided tires.
The light artificial leather upholstery in the interior is in good condition, as well as the burgundy red mats and roof upholstery.
The car's original 3.8 liter straight engine purrs softly. The automatic transmission works conscientiously and the car is festive to drive.
The car is registered as a museum vehicle and the next inspection is in July 2026. This Jag is a beautiful specimen ready to be enjoyed.
The car is located in Vantaa, 25 minutes from Helsinki-Vantaa Airport.
Views by appointment only. Worldwide shipping with generous rates.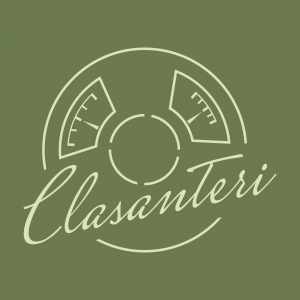 ---

Contact Person
Kontaktperson
---