1974 Jaguar E-Type SIII
Convertible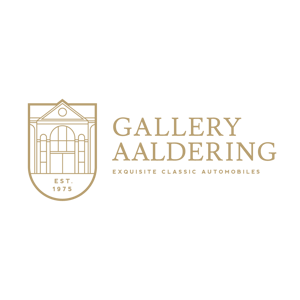 Location

Performance

200 kW / 272 PS / 269 BHP
Description
Technical information
Number of cylinders: 12
Engine capacity: 5.343 cc
Transmission: 4 gears, Manual gearbox
Weights
Empty weight: 1.471 kg
Carrying capacity: 279 kg
GVW: 1.750 kg
Environment
Emission class: Euro 0
Maintenance, history and condition
Number of owners: 1
APK (MOT): tested until 10/2024
Identification
Registration number: 75-YD-42
British Racing Green, Jaguar, Convertible and V12: if those aren't ingredients for a desirable classic sports car, then we don't know what is. And indeed, the Jaguar E-Type V12 you see here is one that has everything to stimulate your senses. The looks, the experience, the sound and the smell: everything about this E-Type is more than good.
This green copy is a Series 3, which means that it is the last series of the E-type series. Where many of these English sports cars are equipped with an automatic transmission, this one was ordered by the first owner with a manual four-speed gearbox. And, even more rarely, air conditioning! That order was placed in 1974, with the car then being delivered to its first owner in Arkansas, America, in February 1975.
The first owner, Mr. David Byrd, an insurance company owner, traded in his 1973 MG and had to pay $7,383.75 to bring home the beautiful, then silver-gray Jaguar. After several decades of driving in America, the car came to the Netherlands in 2020.
The car was once painted in the color dark green. The paintwork is in a very healthy condition and the bodywork is of very good quality all around. The paint thickness gauge shows that there is nice and thin paint everywhere, without excessive use of filler. A very nice body. The hood is made of linen and fits nicely everywhere. The chrome moldings and chrome bumpers are also only in very good condition, something that also applies to the chrome wire wheels.
The E-type is powered by an amazing 272 hp 5.3 liter V12 engine, which in this case is coupled to a four-speed manual transmission. The chassis and brakes are also top-notch and make driving this E-type a pleasure. When the carburetors supply the 5.3 liter V12 engine with the correct mixture of fuel and air, enormous torque is released and the Jaguar is propelled with a force and manner that rivals that of a modern car. The technical condition of the Jaguar can therefore only be described as very good.
The interior looks beautiful. The beige leather interior is characterized by a beautiful patina which provides a beautiful appearance. The instruments are, of course, all from Smiths and accurately reflect the important functions of the car. Extra pleasant is the rarely present air conditioning. The carpets have already been renewed and fit neatly everywhere.
This Jaguar is a pleasure to drive, with its huge dose of power and torque and a very stylish appearance. If you are looking for a good copy in which it is a matter of 'get in and enjoy', then you are in the right place with this green V12!
Gallery Aaldering is Europe's leading Classic Cars specialist since 1975! Always 400 Classic and Sportscars in stock, please visit www.gallery-aaldering.com for the current stock list (all offered cars are available in our showroom) and further information. We are located near the German border, 95 km from Düsseldorf and 90 km from Amsterdam. So easy traveling by plane, train, taxi and car. Transport and worldwide shipping can be arranged. No duties/import costs within Europe. We buy, sell and provide consignment sales (selling on behalf of the owner). We can arrange/provide registration/papers for our German (H-Kennzeichen, TÜV, Fahrzeugbrief, Wertgutachten usw.) and Benelux customers. Gallery Aaldering, Arnhemsestraat 47, 6971 AP Brummen, The Netherlands. Tel: 0031-575-564055. Quality, experience and transparency is what sets us apart. We look forward to welcoming you in our showroom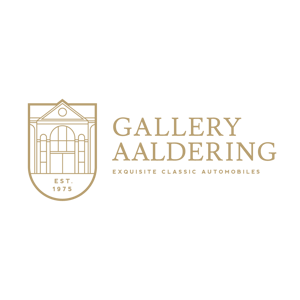 ---
Contact Person
Kontaktperson
---