Lot sold
EUR 70 000 - 110 000
(listed)
Estimate
EUR 70 000 - 110 000
(listed)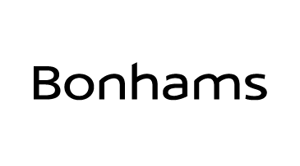 Location
Description
Highly original example with desirable manual transmission
1973 Jaguar E-Type 'Series 3' V12 Roadster
Chassis no. UD1522797
Engine no. 7S11901LA
One consequence of the E-Type's long process of development had been a gradual increase in weight, but a good measure of the concomitant loss of performance was restored in 1971 with the arrival of what would be the final version - the 'Series 3' V12. Weighing only 80lb more than the cast-iron-block 4.2-litre XK six, the new all-alloy, 5.3-litre, overhead-camshaft V12 produced 272bhp, an output good enough for a top speed comfortably in excess of 140mph. Further good news was that the 0-100mph time of around 16 seconds made the V12 the fastest-accelerating E-Type ever.
Completed on 21sy May 1973, this Series 3 E-Type was sold new via British Leyland in New York, USA to a Mr Angelo Sposato from Nutley, New Jersey. The original Bill of Sale is on file, dated October 5th 1973 for the amount of $10,217. Mr Sposato was the only owner of this magnificent Jaguar until it was sold to the current vendor, a prominent Belgian private collector, in January 2016.
The accompanying Jaguar Heritage Trust Certificate confirms that the car has matching numbers. It is finished in the very attractive colour scheme of dark blue with tan leather interior (its original combination) and also has the highly desirable manual transmission and factory air conditioning. We are advised by the vendor that this is a very original example in full working order, which drives extremely well and is a pleasure to experience.
Reputed German experts FSP, with Sebastian Hoffmann as Classic Car Consultant, carried out a thorough examination of the car and gave it a 'AA' rating on a scale of 'A' to 'AAA', while the FIVA passport (issued 19th January 2020) categorises it as 'A/2' (A = 100% original; 2 = Authentic). Finally, the Jaguar was also evaluated by the respected Belgian Classic Car expert Gert Beets, who concluded: "This car has been imported from the US and is maintained in a very original and good overall condition. E-types in such an original condition are very hard to find".
The substantial history files contain the following:
Original maintenance passport showing Mr Sposato as owner
Original Jaguar handbooks pouch
Original operating, maintenance and service handbook
Original spare key in magnetic box
Picture of the car with Mr Sposato
Original NJ title in Mr Sposato's name, showing the vendor as second owner and dated 16th November 2015
All maintenance invoices since the car's acquisition by the vendor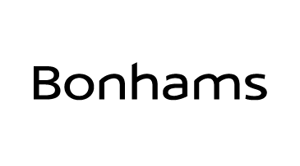 ---
Contact Person
Kontaktperson
First name
Bonhams Collectors' Car department
---