1972 Jaguar E-Type SIII
V12 Roadster
Lot sold
GBP 75 000 - 95 000
(listed)
Estimate
GBP 75 000 - 95 000
(listed)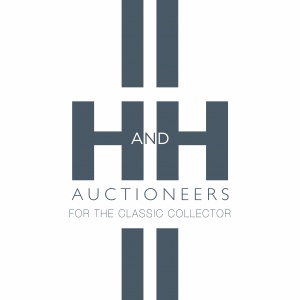 Location
Description
- Current family ownership since 1979, c.30,000 miles only from new
- Original hood, body attended to and bare metal respray in 2015
- Manual transmission, current MoT to October 2018
The last E-Type Jaguar rolled off the production line in 1975, yet the model still has a unique ability to excite enthusiasts of all generations, its Malcolm Sayer-penned lines thought by many to be among the most striking ever to adorn a motorcar. It made its debut at the 1961 Geneva Salon and was the fastest production car of its time - its 3.8-litre straight-six engine allowing a 0-60mph acceleration time of a whisker over seven seconds and a top speed of circa 150mph.
From birth, the car was available either as a Fixed Head Coupe or two-seat Roadster. The engine size was increased from 3.8 to 4.2-litres in October 1964. With the change came a sweeter all-synchromesh gearbox, better brakes and more comfortable seats. For 1966, a 2+2 version of the Coupe was added to the range. It was 9in longer and featured a more vertical windscreen. The Series 3 cars were introduced in 1971, virtually all of which were fitted with Jaguar's new 5.3-litre V12 engine. The original wheelbase was discontinued and the revised car offered only as Roadster or 2+2 Coupe. Production continued until the model was superseded by the XJS in 1975, by which time some 15,000 V12-engined cars had been produced.
The manual transmission Roadster on offer is a very original March 1972 example that has been in the current family ownership since 1979. Its Primrose Yellow bodywork is teamed with a Black leather interior and original Black hood, the car riding on Chrome wire wheels. The vendor advises the recorded mileage of just c.29,800 is correct from new. It was treated to a bare metal respray as recently as 2015 and is now considered to have 'very good' bodywork, paintwork, interior trim, V12 engine and transmission. It comes with a number of old MOT certificates and one valid into October 2018.
PLEASE NOTE: All estimates are subject to a buyer's premium of 15% incl. VAT (@ 20%)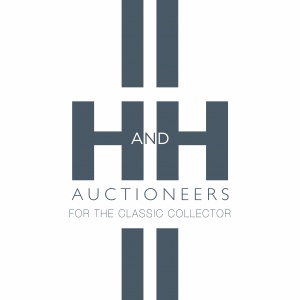 ---
The Motor House
Lyncastle Road
Warrington
Cheshire
WA4 4SN
United Kingdom
---