1971 Jaguar E-Type SIII
4.2 2+2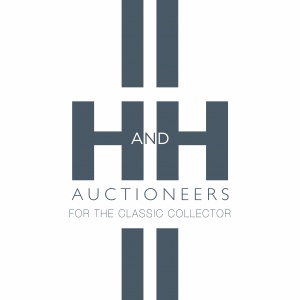 Location
Description
- Chassis Number One and Body Number One
- The first left-hand drive Series III 2+2-seater made and the only example fitted with a 4.2-litre XK engine
- Referred to by Jaguar Enthusiast magazine as 'A Ghost of an E-Type' and 'the one missing link' (August 2017 issue)
- Offered from the collection of music producer Pete Waterman and in his care since the late 1980s.
Although conceived to power a new generation of saloons (starting with the MK VII), Jaguar's first 'clean sheet' engine design debuted aboard the XK120 Roadster. Sir William Lyons' reasoning being that it was less risky to prove / develop the straight-six DOHC XK unit in a low volume sportscar than a high volume 'tin top'. The same thought process applied to the Coventry manufacturer's second 'clean sheet' powerplant. Hence, its much vaunted 5.3 litre SOHC V12 was 'debugged' in the Series 3 E-Type before appearing in the XJ12 Saloon.
Reconfiguring the E-Type to house the 60-degree V12 was no easy feat. As well as a new bulkhead and front subframe, the Series 3 gained revised steering, brake and suspension assemblies plus a host of bodywork and interior changes. With the V12 representing a relative leap into the unknown and the XK unit having a loyal following courtesy of its five Le Mans 24-hours victories, Jaguar engineered the Series 3 to accept both powerplants.
Early brochures thus mentioned 'A new Jaguar Engine - the 5.3 litre V12 to supplement the 4.2 litre six cylinder XK engine' and even featured pictures of the latter but in reality derivatives equipped with the smaller powerplant were never made available to the general public. Marque authorities have suggested that a mere six or seven cars were factory-fitted with XK DOHC 4.2 litre engines during the development and production of the Series 3 (though, some of those were heavily modified Series 2/3 hybrids). As such, the Series 3 4.2 litre is rarer than any other E-Type variant including the fabled 'Lightweight'.
Presumed lost for many years and so referred to as 'A Ghost of an E-Type' and 'the one missing link' by Jaguar Enthusiast magazine (August 2017 issue), this particular example is wrongly listed on various websites as chassis number 1S70001 or 1W700001. In fact, the number clearly stamped into the 2+2-seater's original chassis plate reads '1W70001', while its body and engine numbers are recorded as '4W50001' and '7R39503-9' respectively.
Although Jaguar Heritage quote the first left-hand drive Series 3 2+2-seater as being chassis number 1S70001 with body number 4S50001, '1W70001' would most likely have been identified as such many moons ago had it not formed part of music producer Pete Waterman's private collection since the late 1980s. A long-term Jaguar enthusiast whose stable has included C- and D-Types as well as other significant E-Types, Mr Waterman acquired the unique Series 3 via marque specialist Lynx.
Published in the December 1980 issue of Jaguar Driver magazine, a letter from the 2+2-seater's then owner James Johnson of Brooklyn, New York outlines its early history:
'The car is in all original concours condition save the new paint job, carpeting and exhaust system I have had to restore. I have won second and third prizes in Empire Division Jaguar Club Concours which I have entered. The only work needed on the car is to have the engine paintwork detailed. After purchasing the car I became interested in its history and wanted to confirm my suspicions that it was extremely rare. I wrote to Mr Bob Lewis at Jaguar Service, Radford who responded to me through Cindt Greico at Jaguar Rover Triumph in Leonia, New Jersey. It seems that this response had crossed the desk of Mr Graham W Gardener, Manager - Engineering Liaison of JRT in Leonia and he wrote to me personally. To begin with Mr Lewis confirmed for me that the car is what I thought it to be. Mr Gardener tells me that this is the Series 3 E-Type 6-cylinder imported by JRT Leonia into the US. He further informed me that this car was used to obtain certification for the 4.2 litre engine for the 1971 model year. In addition he says that the York air conditioning compressor installed in my car is unique as Delco-Air compressors were normally used. In my quest for information about the car I phoned Mr Gardener. He stated that at approximately 10,000 miles he sold the car to a used car dealership in Queens, New York City. From there a man bought the car, ran it an additional 17,000 miles and died, willing the car to his wife. His wife being completely un-automobile orientated, wrapped the car in plastic and stored it in her garage for five years. She had met a gentleman in the interim and when he proposed and asked her to move out of the state with him she went about selling the car to me. Unfortunately, she wrapped it in plastic so the paint discoloured, mottled and peeled off with the plastic when she unwrapped it'.
Prior to being sold to the used car dealership in Queens, New York, chassis 1W70001 is rumoured to have been driven by a female member of the Whitehead family. Graham W. Whitehead was President of Jaguar Cars North America for several decades and his involvement might well explain why the E-Type was issued with the distinctive New Jersey registration plate 'JAG UR'. Acquired from James Johnson by marque enthusiast (and former owner of the Works D-Type 'OKV 2') Godfrey Miller, the Series 3 is understood to have retained its original tyres at the time! Mr Miller still has fond memories of the car and only reluctantly sold it to Guy Black of Lynx. A sticker affixed to the 2+2-seater's windscreen suggests that it was enjoyed on The Garden State's roads until at least 1986 and although not warranted its present odometer reading of 53,800 miles is highly credible.
Carefully dry stored during Mr Waterman's custodianship, chassis 1W70001 has been recommissioned and repainted in recent years but remains notably original. Inspected by renowned marque specialists XK Engineering during September 2017, they confirmed that its bodyshell resembles that of a Series 3 production car but noted the presence of '4.2' badging, bespoke engine mounts and a six-cylinder exhaust system etc. The original 'matching numbers' engine is seemingly a high 9:1 compression unit (many US-specification E-Types had 8:1 compression ratio powerplants) and has a sequence of mystery drillings in its cylinder head which may have been for an air injection rail. The accompanying Production Record Trace Certificate lists the Date of Manufacture as 'Not Recorded' but confirms that the 2+2-seater was initially finished in Warwick Grey with Red upholstery and built for 'Jaguar Cars Ltd Experimental Dept'. It also notes that 'this vehicle was later sent to British Leyland, New York, USA, to participate in engine pollution testing'.
Current legislation would ensure that an experimental car such as chassis 1W70001 was consigned to the crusher. Thankfully, this decidedly special E-Type escaped such a fate and is now ready to grace a third marque collection.
PLEASE NOTE: All estimates are subject to a buyer's premium of 15% incl. VAT (@ 20%)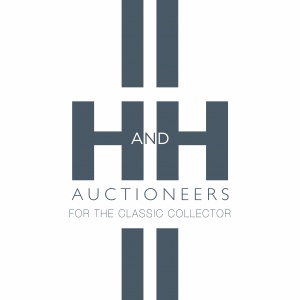 ---
The Motor House
Lyncastle Road
Warrington
Cheshire
WA4 4SN
United Kingdom
---