1966 Jaguar E-Type SI
4.2 Roadster
Lot sold
GBP 140 000 - 180 000
(listed)
Estimate
GBP 140 000 - 180 000
(listed)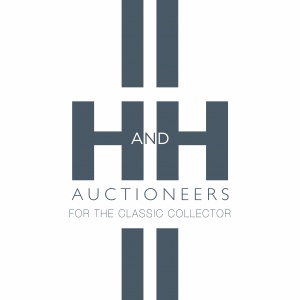 Location
Description
- 1 of 863 right-hand drive Series 1 4.2 Roadsters made and warranted to have covered 49,000 miles from new
- Purchased by Patrick Thornton of P & K Thornton Restorations 'Classic Jaguar Specialists' in 1986 and painstakingly refurbished before returning to the road in 2008
- 'Matching' chassis and engine numbers and original Carmen Red with Black livery
- Implicated in the infamous 'one armed bandit murder' of 1967 which inspired the film 'Get Carter'
- Referenced in the Mark Knopfler song '5:15am' from the album Shangri-La
For many people, the E-Type remains the ultimate production Jaguar. A car whose heady blend of styling and performance were so exceptional at its 1961 Geneva Motor Show launch they continue to cast a smooth, elliptical shadow over the marque's new sports cars some 56 years later! Its Malcolm Sayer-penned lines are thought by many to be among the most striking ever to adorn a motor car. Indeed, only a few years ago the Daily Telegraph ranked the E-Type top of the `100 most beautiful cars of all time' and, of course, none other than Enzo Ferrari beat them to it by many years when he similarly described it as `the most beautiful car ever made'. Like the XK150 before it, it was born of Jaguar's competition successes on the race tracks of Europe. Make no mistake, this was no ordinary motorcar - it was a true thoroughbred. Allied to a monocoque passenger cell, the model's tubular front sub-frame cradled a 3781cc DOHC straight-six engine, independent torsion-bar suspension and rack and pinion steering, while its back axle played host to a sophisticated coil-sprung set-up complete with inboard disc brakes. From birth, the E-Type was available either as a Fixed Head Coupe or two-seat Roadster. Among the very fastest cars of its generation, contemporary road tests found the newcomer to be capable of 0-60mph in circa 7 seconds and 150mph. Despite this, engine size was increased from 3.8 to 4.2-litres in October 1964 and, with the change, came a sweeter all-synchromesh gearbox, better brakes and electrical systems, plus more comfortable seats. A mere 863 right-hand drive E-Type Series 1 4.2 Roadsters were made prior to the introduction of the so-called Series 1.5 cars in September 1967.
According to its accompanying Jaguar Daimler Heritage Trust Production Trace Certificate, this particular example - chassis 1E1482 - was manufactured on 11th February 1966. Finished in Carmen Red with Black leather upholstery, it was road registered as `LGT 788D' and supplied new via Linmac Ltd to Kemal Kansaran of Ilford, Essex. However, the Roadster's actual first owner is understood to have been Mr Kansaran's business associate Vince Landa. Continuing the distancing trend, the E-Type was booked in for its first service at 1,016 miles with Hackney Road Motor Services by Rensa Models Ltd of Long Street, London on April 1st 1966. A former boxer, Mr Landa fell foul of the infamous Kray Twins when they accused him of installing slot machines in some of their clubs. Relocating to the North East as a result, he set-up Social Club Services - a fruit machine business valued at £8m in 1966 - and became the owner of The Piccadilly and Birdcage nightclubs in Newcastle which played host to the likes of Tom Jones and Roy Orbison. Although, his main residence was Dryderdale Hall, Bishop Auckland, he also had a property in Spain and maintained links to London and the South-East. Embroiled in the so-called `one armed bandit murder' which saw Social Club Services' employee Angus Sibbert shot dead on January 4th 1967, `LGT 788D' was supposedly being driven that night by Michael Luvaglio (Landa's brother) and Dennis Stafford who were subsequently convicted of the crime. Messers Luvaglio and Stafford have long protested their innocence and the whole affair is referenced in Mark Knopfler's song 5:15am as well as being cited as an inspiration for the film `Get Carter' (which just so happens to feature Dryderdale Hall as the villain's lair).
Eventually released by Durham Constabulary to H. Sibley of Pear Tree Garage on 10th September 1968, the Jaguar's next owner was reportedly Norman Gibbs of Hebburn, South Tyneside. A quiet spoken gentleman who was rarely seen without a jacket and tie, Mr Gibbs kept the car until 1986 when it was bought by Mr Willis, a Surrey-based dealer. Promptly advertised in Exchange & Mart on March 6th, `LGT 788D' was described thus: `E-Type Roadster, 1966, original red paintwork, 48,000 miles, service books, last owner 17 years, requires restoration'. Unperturbed by the work needed - if only because he and his brother own a restoration business specializing in Jaguars - the vendor had long been on the lookout for a late E-Type 4.2 Roadster that had left the factory in Carmen Red with Black upholstery. A personal project carried out on an `as and when' basis, the car had its repaired bodyshell re-sprayed during the mid-1990s but did not return to the road until 2008 (circa 700 miles ago) and indeed has just had a hood bag made for it. Aside from some crazing to the bonnet's power bulge which was caused by a stopper that ICI discontinued shortly thereafter, the Jaguar's Carmen Red cellulose paintwork remains highly presentable. Warranted to have covered just 49,000 miles from new, the E-Type has been thoroughly mechanically overhauled. Pleasingly retaining its original engine and gearbox, the Roadster benefits from an uprated cooling system, limited slip differential, taller back axle ratio, wider stainless wire wheels and improved Coopercraft front disc brakes. As smart underneath as it is on top, there is little doubt that the two-seater's rejuvenation was a labour of love. Described by the vendor as being in `very good' (paintwork, gearbox) or `excellent' (bodywork, engine, electrical equipment, interior trim) condition, this highly desirable, low mileage E-Type is only being offered for sale after thirty-one years to help fund a house purchase. The subject of an article in the E-Type Club's magazine entitled `E-Type Jags and Flashy Suits' during February 2012 (copy included), `LGT 788D' also comes with a jack, tool roll, handbook, brochure, Heritage Certificate, Exchange & Mart advertisement, Norman Gibbs' driving licence, first service invoice and MOT certificate valid until October 2018 etc. A fabulous car with a remarkable story to tell.
PLEASE NOTE: All estimates are subject to a buyer's premium of 15% incl. VAT (@ 20%)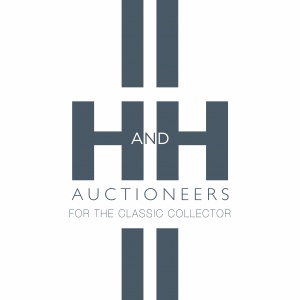 ---
The Motor House
Lyncastle Road
Warrington
Cheshire
WA4 4SN
United Kingdom
---