Lot sold
GBP 48 000 - 55 000
(listed)
Estimate
GBP 48 000 - 55 000
(listed)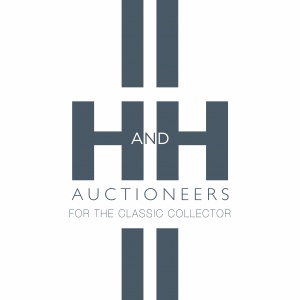 Location
Description
- Dismantled in the 1990s but restoration never commenced
- Matching numbers, Heritage Certificate, imported from USA
- Understood but not warranted to be mainly complete, many photos of packed parts
The E-Type, or XK-E as it was known in the USA, made its debut at the 1961 Geneva Salon. At launch, it was the fastest production car of its time - its 3.8-litre engine allowing a 0-60mph acceleration time of a whisker over seven seconds and a top speed of c.150mph. The capacity was increased from 3.8 to 4.2-litres in October 1964 and, with the change, came a sweeter all-synchromesh gearbox, better brakes and electrical systems, and more comfortable seats. Production figures vary slightly depending on the source, but approximately 9,548 4.2-litre roadsters were built between 1964 and 1968.
This LHD example was recently imported from America. Understood to have been restored at some earlier point in its life, it was disassembled in the 1990s but the planned father and son restoration never commenced and it is now offered as a kit of parts, many of which are contained in numerous labelled boxes. All the major body panels are said to be present, and from an extensive on-line gallery of photographs which was made available to the vendor by the previous owner, all the major trim and even the rubber gaskets for the trim appear to be accounted for. The 4.2 engine (#7E9027-9) is out of the car and original to it as confirmed by the data plate and Production Record. The gearbox (#EJ8549) is original as well. The major mechanical components also appear to be accounted for, including three carburettors and the matching manifold.
According to a Jaguar Heritage Certificate issued in 2016, it was originally supplied by Jaguar Cars New York, finished in Opalescent Dark Green with Suede Green trim and a black hood. The certificate further records the fact that the registration 'HHP 802D' was issued in Coventry. Not UK registered and sold as viewed, it represents an ideal opportunity for a new owner to restore this matching numbers car to their exact specification.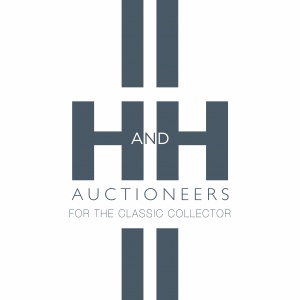 ---
The Motor House
Lyncastle Road
Warrington
Cheshire
WA4 4SN
United Kingdom
---