This listing is no longer available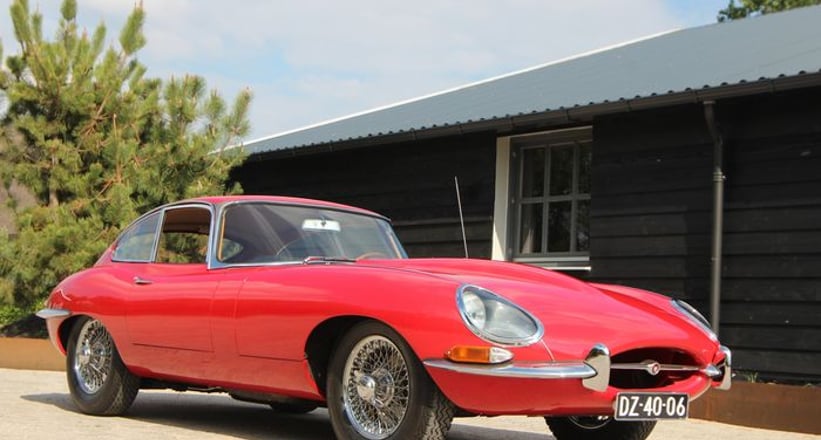 Location
Description
HIGHLIGHTS
- The 1962 New York Motor Show car, confirmed by Jaguar.
- Early sought after first series 3.8 E-type.
- Matching numbers.
- Many rare early features.
- Solid and rust-free body shell.
- Older restoration still looks nice.
- Dutch registration.
- JDHT certificate.
- Cons: Colour scheme changed from original cream/blue to red/biscuit during restoration.
This car is without a doubt one of the most iconic sports cars of the 20th century, the Jaguar E-type series 1.
This particular car played an important role in E-type history, being displayed at the New York Motor Show in 1962. Confirmed by Jaguar to be the New York motor show car on the JDHT certificate.
Being the subject of a thorough restoration, probably in the early 1990s, it was painted red and the cabin trimmed in biscuit. The original colour scheme was cream over dark blue. The interior feels like an original patinated interior in good condition but it's not the factory original, yet still in good driver's condition.
Under the bonnet, we find the triple carburetted 265HP 3.8-litre straight-six, which is the most desirable engine to have in an E-type. Engine block and head are original to the car and match the data plate and JDHT Certificate.
This vehicle currently has Dutch registration documents. This makes it very easy to register anywhere in the EU. This Jaguar really benefitted from being thoroughly restored in the past.
The underbody of this vehicle is completely dry and solid. A thin protective layer was applied to the underbody. This layer itself is starting to let go in a small number of places, but everything underneath is completely rust-free and clean.
In short: a very usable and pretty S1 3.8 E-type with an older restoration, it is ready to be enjoyed.
The car can be viewed in Nijmegen, the Netherlands.This Classic Car is for sale on Catawiki. To have more information or to place a bid click on the "BID NOW" button.