Lot sold
GBP 350 000 - 400 000
(listed)
Estimate
GBP 350 000 - 400 000
(listed)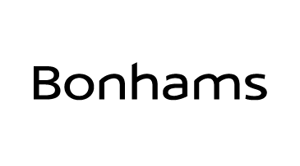 Location
Description
The 1926 Olympia Motor Show
1926 Hispano-Suiza H6B Coupé
Coachwork by Park Ward
Registration no. YE 3697
Chassis no. 11608
Although the marque was of Spanish origin, it was Hispano-Suiza's French-built cars that established it in the front rank of luxury automobile manufacturers following the end of WWI. During the conflict, Hispano engines had powered some of the Allies' finest fighter aircraft, and post-war the marque would adopt the stork emblem of French 'ace' Georges Guynemer's Escadrille des Cicognes, whose SPAD biplanes had used Hispano's V8 aero engine.
Not surprisingly, the first post-war Hispano drew heavily on this expertise, being powered by a Marc Birkigt-designed, 6,597cc, overhead-camshaft six derived from one half of a proposed V12 aero engine. Maximum power was a heady 135bhp produced at just 2,400rpm, and the almost flat torque curve afforded walking-pace-to-85mph performance in top gear.
Sensation of the 1919 Paris Show, the H6B featured a light yet rigid four-wheel-braked chassis that matched its state-of-the-art power unit for innovation. Indeed, so good were its servo-assisted brakes that Rolls-Royce acquired the rights to build the design under licence. The H6B combined performance with flexibility, comfort with good handling, and safety with reliability in a manner which enabled Hispano-Suiza to compete successfully with Rolls-Royce, Bentley, Bugatti, Isotta Fraschini and the United States' luxury marques. Large enough to accommodate formal coachwork, it was also fast enough to appeal to the more sportingly inclined: aperitif king Andre Dubonnet won the Coupe Boillot at Boulgone in 1921, while Europe's coachbuilders vied to build their finest coachwork on this genuinely thoroughbred chassis. The world's most advanced automobile at the time of its introduction and for many years thereafter, the H6B was catalogued until 1930, by which time a little over 2,000 chassis had been completed.
This magnificent Hispano-Suiza H6B was the Olympia show car in 1926 when it carried its original coupé bodywork by Hooper & Co. The first owner was Lt-Cdr Montague Grahame-White. A pioneering racing driver and Gordon Bennett Cup competitor, Grahame-White's exploits are well documented and he appears with the Hispano-Suiza in The Golden Age of Motoring 1900-1940 by Roy Bacon. This Hispano-Suiza has won 1st Prize at many Concours d'Elegance meetings including the following:

1927 Monte Carlo, Grand Prix plus Silver cup
Cannes, Grand Prix plus Plaquettes plus Perrier Jouet Cup
1928 Bournemouth, Bainbridge Cup plus Grand Banner
Le Touquet, Grand Prix plus Finest Car all classes
Southport 1st Prize, cars over £1,500
1929 Brighton, Edlin Trophy
1930 Cannes, Grand Prix, Silver Challenge Cup

The current body is a two-door foursome coupé by Park Ward (number '3253') not dissimilar to the original Hooper body. Built in 1929 and originally fitted to a 6½-litre Bentley, it suits the Hispano perfectly. There are numerous photographs on file of the body being fitted to the car, together with paperwork tracing its entire history.
This Hispano-Suiza underwent extensive restoration in 2010 and is described by the private vendor as in excellent condition throughout. The current enthusiast owner has greatly improved the car, spending considerable sums with specialist engineers Kenworthy & Company to bring it to tip top order. The car has just had an extensive service and has been displayed at Salon Privé. It presents beautifully and is said to be ready for extended use.

The interior is trimmed in dark green leather to the front and rear seating areas, the rear seats being of the occasional fold-down variety with the leather extending also to the door cards. Carpeting is a matching green while the headlining is fawn wool, and there is a large, easily operated sunroof for summer motoring. Unusually, both the front and rear windows hinge open allowing an adequate supply of cooling air to pass through the cabin in hot weather. The dashboard is a magnificent item made from Ivory and containing a correct set of the original instruments. The various switches have a knurled finish and a delightfully tactile feel to them. 
During the current ownership, Vintage specialists Kenworthy & Co have been responsible for the Hispano's faultless upkeep, enabling the car to be used regularly for lengthy tours and rallies.
The following modifications are notified:

Temperature gauge made and fitted on dashboard
Coolant expansion tank made and fitted
Radiator cap modified so mascot can be removed without affecting the cooling system
Electric fan fitted behind radiator, with switch on dashboard
Electric fuel pump and filter, fitted above fuel tank
Float cut-off inserted in Autovac
Flashing indicators incorporated into sidelights. Semaphore system retained. Switch between the two systems under dashboard RHS
Flame-arrester fitted into carburettor air intake tube
Remote oilers fitted to rear trunnions, allowing access from under chassis
Rack for trolley-jack fitted above fuel tank and compartments for tools, oils, etc below boot
floor and under running boards
Hispano-Suiza dealer's enamel plaque (Niort) added on inside of driver's door


Numerous special tools come with the car, while a substantial quantity of spare parts is available by separate negotiation. Accompanying files contain the following: FIVA ID card; Restoration records 2009-2010 with photographs; Bills for the restoration (Paul Jaye); Kenworthy & Co bills (most recent for circa £5,000 in November 2019); A file of maintenance instructions for lubrication, wiring, carburettor adjustment; Copy parts book.

This magnificent and rare car is in impeccable order, with everything that needed doing done without regard to expense. It is 'on the button' and ready for extensive touring.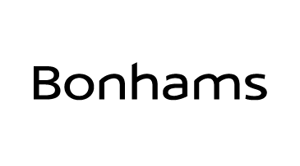 ---
Contact Person
Kontaktperson
First name
Bonhams Collectors' Car department
---