1968 Hillman Super Imp
Californian
Lot sold
GBP 6 000 - 8 000
(listed)
Estimate
GBP 6 000 - 8 000
(listed)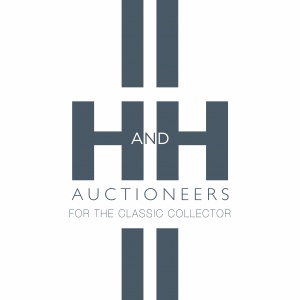 Location
Description
- A former demonstration model that had covered just 82 miles from new!
- Original paint, upholstery and engine etc and yet to be road registered!
- An unrepeatable opportunity for Imp enthusiasts everywhere
Launched in 1963, the Imp was the Rootes Group's counter to the already ubiquitous Mini. It was manufactured in the tiny town of Lindwood, Scotland and designed by Michael Parks and Tim Fry. The result was decidedly innovative and reportedly the first mass-produced car equipped with an all-alloy engine and the first volume-made British one to have its powerplant mounted in the rear. The upmarket Super Imp variant arrived in September 1965, co-incident with the MKII version of the standard car. It brought additional brightwork; over-riders; dummy front grille; wheel trims; full carpet; added sound-proofing; and a generally upgraded interior, including door-operated courtesy lights and integral ashtrays. Launched in late 1966 with the slogan 'Hallo Beautiful - meet the Imp with the fast-back look', the Californian also sported a raked windscreen, lowered roof line, dropped steering column and curved side windows for increased shoulder room etc. The work of in-house stylist Ron Wisdom, its svelte lines hid a revised front suspension set-up (less positive camber and reduced ride height) that resulted in more predictable / exploitable handling. Some £71 more expensive than its Saloon sibling, the handsome Coupe accounted for circa 6,100 domestic sales before production ceased in 1970.
Thought to be unique, this particular example - chassis B401006507HCO - has covered just 82 miles from new! A former demonstration model, the Hillman has yet to be road registered (a process which The Imp Club could doubtless facilitate if a valid MOT certificate were obtained for the car). Finished in Forest Green with Green vinyl upholstery, the diminutive four-seater Coupe unsurprisingly still retains its original engine. Starting readily during our photography session (October 2017) and benefiting from a recent brake overhaul, this timewarp Californian is quite simply amazing and represents an unrepeatable opportunity for Imp enthusiasts everywhere!
PLEASE NOTE: All estimates are subject to a buyer's premium of 15% incl. VAT (@ 20%)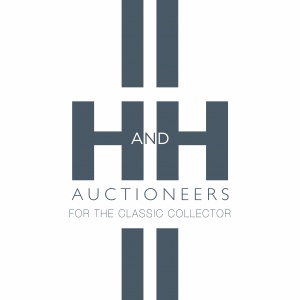 ---
The Motor House
Lyncastle Road
Warrington
Cheshire
WA4 4SN
United Kingdom
---