Lot sold
GBP 140 000 - 180 000
(listed)
Estimate
GBP 140 000 - 180 000
(listed)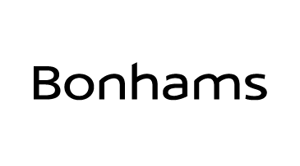 Location
Description
1950 Healey Silverstone Jaguar Competition Roadster
Registration no. GAY 473
Chassis no. D48
The Donald Healey Motor company completed its first car in 1945, going into full-time production the following year. The firm's first offering was a 2.4-litre Riley-powered sports saloon with welded-up chassis and Healey's own trailing arm independent front suspension. For the clubman racer there was the dual-purpose Silverstone, a model equally at home on road or track. The saloon's engine and basic underpinnings were retained, though with shorter frame, stiffer springing and - unusually for the time - a front anti-roll bar.
The lightweight two-seater body was crafted in aluminium, and the car's purposeful look was enhanced by cycle wings and closely spaced headlamps mounted behind the radiator grille. Another unusual feature was the spare wheel protruding from its compartment in the tail, thus doubling as a bumper! The Silverstone was soon making a name for itself in rallying and circuit racing, with many future stars gaining their first track experience in the car, most notably Tony Brooks. In all, 105 Silverstones were built between 1949 and 1951: 51 of the D-Type and 54 of the E-Type.
The Motor, when it announced and featured the model in July 1949, described the Silverstone as a 'light competition-type two-seater to sell at the basic price of £975' while observing that 'weighing only 18.5cwt, the new Healey offers improved performance for competition work, yet remains entirely suitable for normal road use.'
This well-known Silverstone started life as a standard Riley-engined D-Type originally registered to Harry Mark Walker of Leicester on 17th April 1950. The car was raced extensively in this form in the early 1950s by owners D S Boston and W E J Allen, competing at venues such as Goodwood, Silverstone and Snetterton (see photograph and results file).
In September 1959 it was bought by Alan J Hancock, a director of the then well-known classic car dealers Simmons of Mayfair, who set about trying to unleash the chassis' inherent potential and installed a six-cylinder Jaguar XK engine, Moss four-speed gearbox and De Dion-type rear axle in the two years that he owned the car.
Its next owner, Martin Bothwick Ashby of Alford, Surrey, sold the Healey to motor racing photographer Guy Griffiths in September 1964, and a process of refinement began in an effort to make this interesting hybrid truly competitive for sprint and hill climb events.
Thanks to his friendship with Jaguar's Lofty England, Guy Griffiths was able to buy used and thus surplus-to-requirements components from works Jaguar engines, and the power of the three-carburettor 3.8-litre unit was thus considerably increased. This exposed inherent weaknesses in the De Dion rear end, which proved unable to cope with the additional power. A second-hand disc-braked Jaguar Mk2 rear axle assembly was bought from A B Price Ltd, enabling the car to go faster and stop quicker at the same time.
Guy and his daughter Penny Griffiths (Woodley) raced, sprinted and hill-climbed the Silverstone through the 1960s (see photo and results file). The car's last recorded competition was in 1970, after which it retired to the Griffiths-Woodley Collection, remained there until it was sold at Brooks' auction in the National History Museum in December 1995 (Lot 764). In February 1997 Mike Hawley bought the car (from Jeremy Wade) and embarked on a programme of continuous and sympathetic restoration and race preparation (see invoice files).
The Healey is once again a seriously fast and competitive sports-racer, prepared by McClurg Motorsport and registered with the VSCC, with which Mike competed regularly every year from 1997 onwards (see photograph and results file). It is a particular favourite at the famous Shelsley Walsh hill climb (best time 37.2 seconds), where it performed many times during its early competition career, some 50 years ago. Other noteworthy 'bests' include the Prescott long course at 54.28 seconds, Curborough at 39.18 and the Brighton Speed Trials at 14.96. The present owner purchased the Silverstone at Bonhams' Goodwood Revival sale in September 2012 (Lot 116).
In its current specification the 3.8-litre Jaguar engine produces approximately 275bhp (see test sheet), which is transmitted via a five-speed gearbox to a limited-slip differential with racing half-shafts. The 16" wheels are shod with Blockley tyres: 6.00 front and 6.50 rear. Weight is 995kg (2,189lb).
Works undertaken have included fitting a new radiator and oil cooler (1998) and a new exhaust system (1999); a full engine rebuild (2000); replacing the hoses, pipes and wheel bearings (2001); fitting new Jaguar wheels and overhauling the brakes (2002; a major winter overhaul (2003); installing Weber carburettors and manifold (2006); fitting five Lister Jaguar wheels and Blockley tyres (2008); a full engine rebuild, fitting a five-speed gearbox, new clutch and a full re-wire (2009); and rebuilding the rear axle, differential, drive shafts and rear suspension (2010). In 2011 both rear wings were rebuilt and refurbished; an in-car fire extinguishing system installed; a new brake master cylinder and two racing drive-shafts fitted; and the differential checked.
Accompanying documentation, of which there is a most substantial quantity, is contained within three files of photographs, race programmes and results sheets, and two files of invoices dating back to 1997. In addition, 'GAY 473' comes with an old-style logbook, UK V5C registration document, and VSCC certificate for invited 1950s sports-racing cars. Spare parts offered with car include a four-speed Moss gearbox, inlet manifold complete with three SU carburettors, two front suspension units, new front road wheels and tyres, and one old original road wheel (to fit in boot recess if required).
The car has been used regularly by the vendor and appears to be running well in all departments. The owner describes the car as 'good' in all respects, with well-patinated bodywork and no known accidents. Invoices totalling €13,703.00 are available for the following maintenance and repairs carried out since 2012:
Aluminium fuel tank replaced
Valves and Weber carburettors adjusted
Main battery and dynamo/generator replaced
Tail section cover fabricated and replaced
Heat insulation replaced on body and exhaust system
Front and rear brake pads replaced
New engine core plugs fitted
Electric cooling fan fitted
Engine oil cooler renewed
Fire extinguishing system plus emergency isolator switch rebuilt
In their 1950s heyday, the Healey Silverstones were track rivals of the XK Jaguars; by combining the outstanding merits of the two marques - Jaguar power and Healey roadholding - this well-sorted historic racer affords the prospect of exciting competition for the fortunate new owner.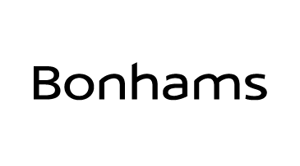 ---
Contact Person
Kontaktperson
First name
Bonhams Collectors' Car department
---