1969 Ford Mustang
Shelby GT500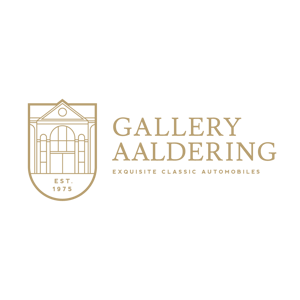 Location

Performance

246 kW / 335 PS / 330 BHP
Description
Transmission: 4 gears, Manual gearbox
Number of cylinders: 8
Engine capacity: 7.014 cc
Empty weight: 1.600 kg
Emission class: Euro 0
Number of owners: 1
Registration number: PM-22-73
Red, coupe, lots of power and an impressive appearance: that sounds like an Italian thoroughbred? Unfortunately, you are wrong. We are talking about an American pony here. An unprecedentedly strong pony, that is. What you see here is an original 1969 Shelby GT500.
In the mid-1960s, Ford and Shelby were busy building powerful and fast sports cars together. The GT350 has been in production for some time when the GT500 was added to the line-up in 1967. For many, the GT500 is the holy grail when it comes to the classic Ford Mustang. In 1969 the model was significantly facelifted. The nose in particular is significantly revised.
In addition to the intense appearance of the wheels, stickers and air intakes, the GT500 has also been made lighter by making various sheet metal parts such as the front, hood, rear panel, trunk lid and air intakes from fiberglass. All together it makes for an icon among American sports cars.
The red GT500 you see here is a manual GT500. Originally delivered in Black Jade with black interior. Over the course of its life, the Shelby was restored and painted red. The original order form shows that the buyer opted for Sport Deck Rear Seats, 3.50 Traction Lock, AM Radio with cassette player and tinted glass. All this was completed on April 24, 1969 and just two months later the car was delivered through the Cincinnati dealer. That document is also present with the car.
The interior is very neat, with neat upholstery and very neat carpet. The whole creates a very well-kept impression. The dashboard, steering wheel, door panels: originality prevails everywhere, with the icing on the cake being Caroll Shelby's signature on the glove compartment.
Finally, of course, the technology, with the colossal V8 as the crown jewel. The technology may be almost 55 years old: it is a matter of turning the key and immediately being treated to fantastic music. No hesitation in the starter motor, no coughing or spluttering while coming to life: an immediate goosebump-inducing sound.
Driving the GT500 is the same story, what an experience, what a sound, what acceleration. The whole car also feels fantastic while driving, once on the road with a Shelby you actually want to keep driving until the tank is almost empty. The amazing V8 is happy to help you with that.
This Mustang is one to enjoy immediately. So devour miles, preferably on stretched roads with long bends. What a pleasure!
Gallery Aaldering is Europe's leading Classic Cars specialist since 1975! Always 400 Classic and Sportscars in stock, please visit www.gallery-aaldering.com for the current stock list (all offered cars are available in our showroom) and further information. We are located near the German border, 95 km from Düsseldorf and 90 km from Amsterdam. So easy traveling by plane, train, taxi and car. Transport and worldwide shipping can be arranged. No duties/import costs within Europe. We buy, sell and provide consignment sales (selling on behalf of the owner). We can arrange/provide registration/papers for our German (H-Kennzeichen, TÜV, Fahrzeugbrief, Wertgutachten usw.) and Benelux customers. Gallery Aaldering, Arnhemsestraat 47, 6971 AP Brummen, The Netherlands. Tel: 0031-575-564055. Quality, experience and transparency is what sets us apart. We look forward to welcoming you in our showroom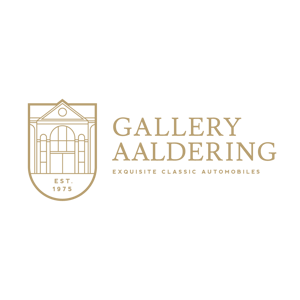 ---
Contact Person
Kontaktperson
---