This listing is no longer available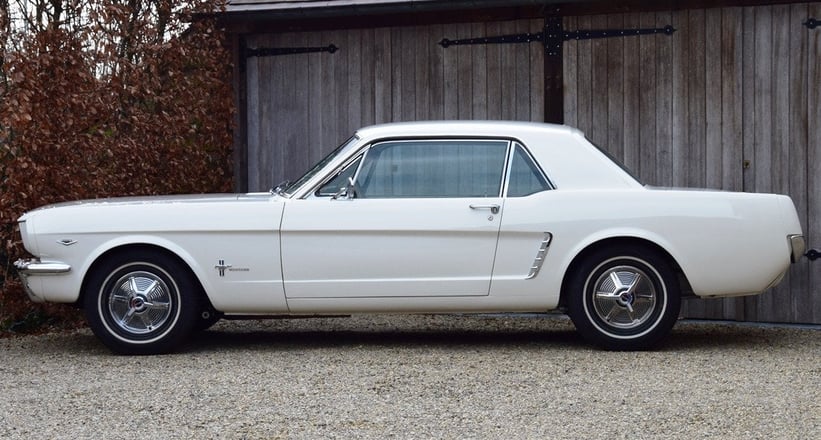 1964 Ford Mustang
MY 1964 1/2. Probably one of the best in the world. Restored to concours condition and correct in every single detail.
Location
Description
This very early Ford Mustang, aka 1964 1/2 model, came from the San José production line on the 27th of July 1964. These sought after first modelyear cars were only available with a Coupé or Convertible body, and were different in many details from the later modelyears.
This specific example is probably one of the best Mustangs in the world. It was completely restored by the French Ford Mustang Club to original specification, and is correct in every single detail. This restoration is completely documented with many photographs, and confirms the unmatched quality of this sixties icon. The matching nrs 260 ci engine is mated to the original C-4 automatic gearbox, and this powertrain suits the character of this American sports coupé really well. The car still has the original optional airconditioning system, and is finished in the same Wimbledon White with Palomino vinyl colour combination just as it left the factory in 1964. This Mustang looks, feels, drives and smells like it just left the production line, and will appeal to any classic car collector. The Mustang was a very important car for Ford Motor Company, and an early version of this iconic ponycar in this incredible condition would be a valuable addition to any world class collection. This is the kind of car for the purist or the true collector, and not comparable with most of the mainstream Mustangs on the market.