This listing is no longer available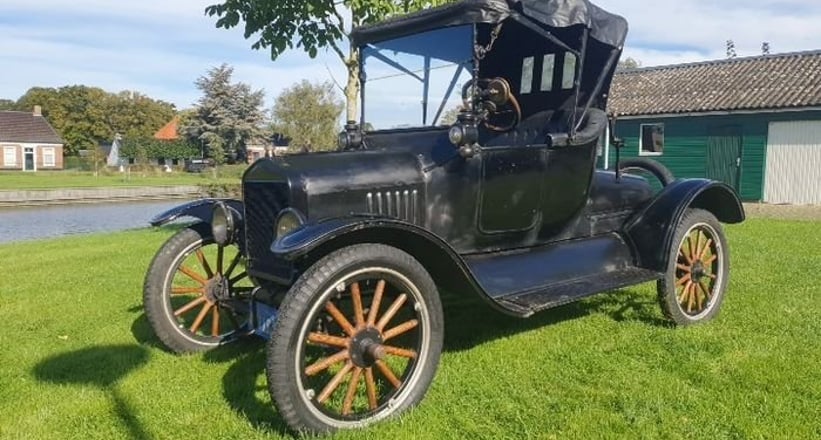 Location
Description
FORD MODEL T - 1918 "Tin Lizzy"
Number of doors: 2
Fuel type: Petrol
Year of manufacture: 1918
Transmission: Semi-automatic
Colour: Black
Number of cylinders: 4
Road tax: none (in the Netherlands)
VAT/Margin: Margin
Registration: USA documents and EU import duties paid / customs handled.
Relive the old times in this beautiful T Ford. You can really imagine yourself back in time with its beautiful lines, the ornate mudguards and the old-fashioned carriage!
This T Ford comes from the USA and was restored there in the past. It has neat bench upholstery. The car has typical American paintwork with some beauty flaws in places on the bodywork / paint. The car has wooden spoke wheels and a 6V installation.
The engine is a 4-cylinder line engine and everything is of course very spartan, luxury and comfort was not available at the time.
This is a direct import from the USA, the car is offered without a technical vehicle inspection. Some technical work can be expected. It doesn't run at the moment due to a short circuit in the steering column and the carburettor needs to be replaced. The car has run and driven well, there are videos of this available.
The car can be viewed and picked up in Appingedam, the Netherlands.This Classic Car is for sale on Catawiki. To have more information or to place a bid click on the "BID NOW" button.