Lot sold
CHF 800 000 - 1 000 000
(listed)
Estimate
CHF 800 000 - 1 000 000
(listed)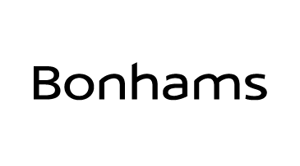 Location
Description
2018 Ford GT Coupé
Chassis no. 2FA GP9 CW1 JH1 00089
"The GT40 Concept casts a familiar, sleek silhouette of its predecessor, yet every dimension, every curve and line on the car is a unique reinterpretation of the original. The GT40 features a long front overhang reminiscent of 1960s-era race-cars. But its sweeping cowl, subtle accent lines and fibre-optic headlamps strike a distinctly contemporary pose. Its new lines draw upon and refine the best features of GT40 history and express the car's original identity." – Ford Motor Company, 2005.
Based on Eric Broadley's Lola GT, the original Ford GT40 was spawned by the Dearborn giant's ambition to beat Ferrari at Le Mans, a feat it duly achieved for the first time in 1966. The GT40 project had commenced three years previously, following Ford's failed attempt to buy into Ferrari, and was based at the Ford Advanced Vehicles plant at Slough, England. The GT40 first ran competitively in 1964 but failed at Le Mans that year and again in 1965. That first sweet Le Mans victory would fall to the 7.0-litre Mark II, with victory the following year going to a US-built Mark IV 'J' car. (The GT40 Mark III was the British-built road-going version).
A decade later and the GT40's status as an all-time great classic sports car had been firmly established, leading to an increased demand for unmolested originals and the start of a replica-building industry. Perhaps the only surprise concerning the emergence of a reconstituted 'official' version is that it took Ford the best part of 40 years to get around to it.
The 'new generation' GT was developed by Ford's Special Vehicle Team Engineering department under the direction of John Coletti and Fred Goodnow. The composite body panels were unstressed, as on the original, but instead of the monocoque chassis construction used in the 1960s, SVT Engineering developed an all-new aluminium spaceframe combining extruded sections and panels. Doubling as fuel reservoirs, a pair of massive sills contributed much to the original's chassis stiffness, whereas the new GT relied on a centre-tunnel 'backbone' that greatly improved ease of entry and exit. The suspension design was an advance on the original's, consisting of unequal-length control arms and a pushrod/bell-crank system acting on horizontally mounted coil spring/damper units. Braking was handled by six-piston, Alcon callipers with cross-drilled and ventilated discs all round.
In defeating Ferrari's more highly stressed V12s, Ford proved that the traditional American V8 possessed all that was necessary to compete at the cutting edge of international endurance racing. A far cry from the simple pushrod units of the 1960s, the supercharged MOD 5.4-litre V8 produced 550bhp at 5,250rpm and 500lb/ft of torque at 3,250 revs; figures on a par with those of the 7.0-litre engine that won at Le Mans in 1966 and 1967. The all-synchromesh six-speed transaxle used ZF internals and was sourced from RBT Transmissions, whose founder Roy Butfoy had been a member of Ford's racing team at Le Mans.
The interior featured leather-upholstered, Recaro bucket seats with aluminium ventilation grommets embedded into the panels. The instrument layout followed the original's, comprising analogue gauges and a large tachometer complemented by modern versions of the traditional toggle switches.
Back in 1966, the Ford GT40 endurance racer became the first car to exceed 200mph along the Mulsanne straight at Le Mans. Matching that would be some achievement for the production road car, even allowing for nearly 40 years of technological progress. Tested for Motor Trend magazine by Indycar racing legend Bryan Herta, the new Ford GT duly topped 200mph at Ford's Kingman test facility in Arizona, emphatically demonstrating that it was indeed worthy of that famous name. A total of 4,038 cars had been completed when production ceased at the end of 2006, over three quarters of which were delivered in the USA.
In 2015 a second-generation Ford GT was unveiled at the North American International Auto Show. Technologically a far cry from its predecessors, the new Ford GT features a 3.5-litre twin-turbocharged V6 engine, a carbon-fibre monocoque chassis, carbon-fibre body panels, pushrod suspension, and active aerodynamics. Producing 647bhp, the turbo V6 drives the rear wheels via a Getrag seven-speed DCT gearbox. The factory claims a sub-3.0 second 0-60mph time and a top speed of 216mph (347km/h), which makes the Brembo carbon-ceramic brakes a necessity rather than a luxury.
In fact, Ford's new supercar had been created with GT racing in mind, hence the presence of an integral roll cage and a host of other competition-car technologies. Yet despite its start-of-the-art track-focused suspension, the GT has a ride quality rivalling that of a luxury saloon. Autocar's Matt Prior was obviously impressed: "the GT... has a level of composure - that balance between ride and handling – that I'm not sure I've better experienced in 20 years of road testing. It's so compliant, yet there's so little roll, and body movements are so well controlled, that is genuinely astonishing". All of the planned 1,000 road models had been sold before deliveries commenced in 2017, and these exclusive supercars remain highly sought after today.
And as for its maker's racing aspirations, the new GT did not disappoint. At Le Mans on 19th June 2016, the number '68' Ford GT of Ford Chip Ganassi Racing driven by Hand/Müller/Bourdais finished 1st in the LM GTE-Pro class, their victory marking 50 years after Ford's first Le Mans win in 1966 with the original GT40.
First registered in June 2018, this sensational Ford GT has covered a mere 750 kilometres since it left the factory and is offered for sale by its second owner. Costing $630,000 new, this 'second generation' car has spent time in the UK but is currently located in Lausanne, Switzerland. It is finished in silver with retro-applied dark blue racing stripes and a black Alcantara interior, the latter featuring 'GT' logos to the headrests. This car has the carbon package: front spoiler, skirt elements, mirror arms, engine compartment, engine cover and rear diffuser, plus the interior carbon package, and rolls on black-finished twin-spoke 20" forged alloy wheels shod with Michelin Pilot Sport Cup 2 tyres. The factory specification includes the following:
LED headlights
Computer-controlled aerodynamics package
Electrically operated automatic rear air brake and front winglets
Multifunctional flat-bottom steering wheel with LED shift lights
Switchable driving modes
Automatic air conditioning
Cruise control
Digital dashboard
Push-button start
Electrically operated nose lift
Electrically adjustable dampers
6.5-inch touchscreen Sync 3 infotainment system with satellite navigation and voice control
Benefiting from a comprehensive PPF application, the paintwork is said to be in excellent condition, as is the interior, which is what one would expect from a car that has seen only limited use. No mechanical or electrical faults are reported. The most recent service was carried out in February 2022 at 493 kilometres by T C Harrison Ford in Peterborough, UK (bill on file). The car comes complete with original owner's literature; electronic service book; lithium battery charger; original car cover; correspondence from Ford; spare key; a selection of build photographs; and a Swiss Carte Grise (cancelled 25th January 2023). Presented in stunning condition, this pristine example represents a not-to-be-missed opportunity to join the select band of Ford GT owners.
Environ 750 km depuis l'origine
Ford GT Coupé 2018
Châssis n° 2FA GP9 CW1 JH1 00089
• Refabrication modernisée d'une GT de compétition mythique
• V6 turbo de deuxième génération
• Deux propriétaires depuis l'origine
• Résidant en Suisse
« Si la GT 40 Concept rappelle la silhouette élancée et bien connue de sa devancière , ses dimensions, ses courbes et ses lignes sont des réinterprétations du modèle original. La GT 40 affiche un long porte-à-faux avant évocateur des voitures de course des années 1960. Mais son grand capot, ses subtiles lignes d'accentuation et ses projecteurs à fibre optique lui donnent un air particulièrement moderne. Ses nouvelles lignes s'inspirent des meilleurs éléments de l'histoire de la GT 40 en les raffinant et expriment l'identité propre de la voiture. » Ford Motor Company, 2005
Fondée sur la Lola GT d'Eric Broadley, la Ford GT 40 originale est née de l'ambition du géant de Dearborn de battre Ferrari au Mans, un exploit qu'il réalise pour la première fois en 1966. Le projet GT 40 lancé trois ans auparavant suite à l'échec de la prise de contrôle de Ferrari par Ford, est basé à l'usine Ford Advanced Vehicles à Slough en Angleterre. La GT 40 court pour la première fois en 1964, mais échoue au Mans cette année-là comme en 1965. La première victoire savourée au Mans est le fait de la Mark II de 7 litres et la suivante de 1967 est due à la Mark IV, une « J-car » construite en Amérique. (La GT 40 Mark III est la version routière produite en Angleterre.)
Dix ans plus tard et la GT 40 a accédé sans restrictions au statut d'une des plus grandes sportives classiques de tous les temps, statut qui suscite une forte demande en faveur des voitures originales en bon état et le début d'une production de répliques. La seule surprise concernant l'apparition d'une version refabriquée « officielle » est peut-être que Ford ait attendu près de 40 ans pour se décider à la produire.
La GT « nouvelle génération » est développée par le département Special Vehicle Engineering de Ford sous la direction de John Coletti et Fred Goodnow. Les panneaux de caisse en composite ne sont pas travaillants comme sur l'originale, mais à la place de la structure monocoque du châssis utilisée dans les années 1960, S VT Enginering développe un tout nouveau treillis en aluminium combinant des pièces extrudées et des emboutis. Servant aussi de réservoirs de carburant, deux brancards massifs assurent la rigidité du châssis de l'originale alors que la nouvelle GT utilise une poutre centrale en tunnel qui facilite l'accès à bord et la sortie. La conception de la suspension est un progrès sur l'originale avec des bras de guidage inégaux et un système de bras de poussée à renvois agissant sur des combinés ressorst/amortisseurs horizontaux. Le freinage est assuré par des étriers à six pistons Alcon et quatre disques perforés et ventilés.
En battant les V12 bien plus poussées de Ferrari, Ford démontrait que le classique V8 américain possédait toutes les qualités nécessaires pour lutter au sommet de l'endurance internationale. Loin d'être un simple moteur à culbuteurs des années 1960, le V8 suralimenté MOD de 5, 4 litres donnait 550 ch à 5 750 tr/min et 70 m/kg de couple à 3 250 tours, des chiffres comparables à ceux du moteur 7 litres vainqueur au Mans en 1966 et 1967. La boîte transaxle à 6 rapports synchronisée qui utilise une pignonnerie ZF est fournie par RBT Transmissions dont le fondateur, Roy Butfoy, avait fait partie de l'équipe Ford au Mans.
L'intérieur offrait des sièges baquets Recaro garnis de cuir et percés d'orifices de ventilation cerclés en aluminium. La planche de bord imitait l'originale avec des instruments analogiques et un grand compteur de vitesse complétés des traditionnels contacteurs à basculeurs.
En 1966, la Ford GT 40 d'endurance devient la première voiture à
dépasser 320 km/h sur la ligne droite des Hunaudières au Mans. Égaler cette performance est un défi pour la routière de production même après 40 ans de progrès technique. Essayée pour le magazine Motor Trend par le légendaire pilote d'Indycar Bryan Herta, la nouvelle Ford GT atteint bien 320 km/h sur le circuit d'essai de Ford à Kingman dans l'Arizona, démontrant sans appel qu'elle est digne de porter ce nom prestigieux. La production totale s'élève à 4 038 voitures jusqu'à la fin de 2006 dont plus des trois quarts sont vendues aux USA.
En 2015, une Ford GT de deuxième génération est dévoilée au North American International Auto Show. Très loin de ses devancières du point de vue technologique, la nouvelle Ford GT se distingue par son moteur V6 double turbo de 3, 5 litres, son châssis monocoque en fibre de carbone, ses panneaux de carrosserie en fibre de carbone, ses suspensions à bras de poussée et son aérodynamique active. Donnant 647 ch , le V6 turbo entraîne les roues arrière via une boîte Getrag DCT à 7 rapports. L'usine annonce un temps inférieur à 3 secondes de 0 à 96 km/h et une vitesse de pointe de 347 km/h qui justifie amplement la présence de freins Brembo en carbone céramique.
En réalité, la nouvelle supercar de Ford a été créée en pensant à la course en GT, d'où la présence d'un arceau-cage intégral et de plusieurs autres technologies propres aux voitures de compétition. Mais en dépit de sa suspension avancée prévue pour la course, la GT offre un niveau de confort égal à celui d'une berline de luxe. Matt Prior de la revue Autocar est à l'évidence impressionné : « La GT... offre un niveau d'équilibre serein – ce mélange entre le comportement dynamique et le confort – que je crois n'avoir jamais expérimenté en 20 ans d'essais routiers. Elle est si souple mais avec si peu de roulis et les mouvements de caisse sont si bien contrôlés qu'on peut même s'en étonner. » La totalité des 1 000 exemplaires prévus a été vendue avant même le début des livraisons en 2017 et ces supercars exclusives sont encore très recherchées aujourd'hui.
Quant aux attentes de son constructeur en compétition, la nouvelle GT n'a pas déçu. Au Mans, le 19 juin 2016, la Ford GT n° 68 de Ford Chip Ganassi Racing pilotée par Hand/Müller/Bourdais finit première en catégorie LM GTE-Pro, une victoire signée 50 ans après la première de Ford au Mans avec la GT 40 originale.
Immatriculée pour la première fois en juin 2018, cette sensationnelle Ford GT n'a parcouru que 750 km depuis sa sortie d 'usine. Elle est proposée par son deuxième propriétaire. Au prix de $630 000 neuve, cette voiture de « deuxième génération » restée longtemps au Royaume-Uni est conservée actuellement en Suisse à Lausanne. Elle est peinte en argent avec des bandes ajoutées bleu foncé et un intérieur en Alcantara noir, ce dernier orné de logos « GT » sur les appuie-tête. Cette voiture est équipée du pack carbone : spoiler avant, jupes latérales, supports de rétroviseurs, compartiment moteur, capsule moteur et diffuseur arrière, plus le pack carbone intérieur, et elle roule sur des jantes en aluminium forgé à double rayonnage de 20'' finies en noir et chaussées de pneus Michelin Pilot Sport Cup 2. Les spécifications d'usine sont les suivantes:
Projecteurs LED
Pack aérodynamique contrôlé par ordinateur
Frein aérodynamique arrière à commande électrique et ailettes avant
Volant plat multifonctions avec témoins de sélection à LED
Modes de fonctionnement programmables
Air conditionné
Régulateur de vitesse
Instrumentation numérique
Démarreur par bouton poussoir
Avant relevable électriquement
Amortissement réglable électriquement
Système d'info/divertissement Sync 3 avec écran tactile de 6, 5'' et de navigation par satellite avec commande vocale
Bénéficiant d'un traitement PPF total, la peinture est décrite comme étant en excellent état comme l'intérieur qui se présente tel qu'on peut l'espérer d'une voiture très peu utilisée. Aucun défaut de fonctionnement mécanique ou électrique n'a été détecté. L'entretien le plus récent date de février 2022 à 493 km par TC Harrison Ford à Peterborough , UK, (facture au dossier). La voiture est complète avec ses manuels d'origine, son livret de suivi électronique, son chargeur de batterie au lithium, sa housse de protection, la correspondance avec Ford, la clé de rechange, une sélection de photos de sa fabrication et sa carte grise suisse (périmée au 25 janvier 2023). Présentée dans un état remarquable, cet exemplaire immaculé est une occasion à ne pas manquer de rejoindre la cohorte exclusive des propriétaires de Ford GT.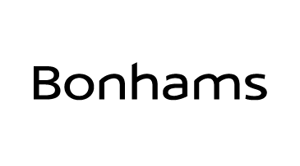 ---
Contact Person
Kontaktperson
First name
Bonhams Collectors' Car department
---