This listing is no longer available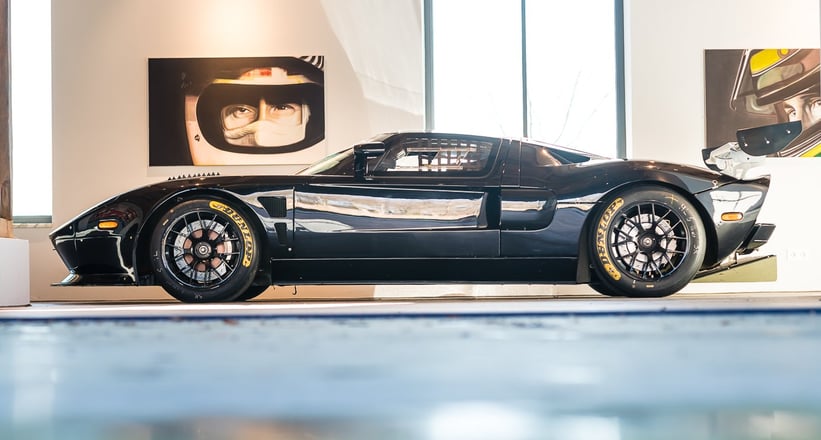 Location
Description
Model history:
After the road version of the new Ford GT40 was presented in 2004, Matech Concept from Switzerland decided together with Ford to build a GT1 version for the FIA GT championship. The GT1 version has a slightly more aggressive aero specification compared to the GT3 and benefits from full carbon brakes all around. On the other side the GT3 version features a full racing ABS system, which makes it far easier to drive. In total Ford commissioned 18 GT cars to be built by Matech, four GT1 cars and 14 GT3 cars. The Ford GT3 car was by far the most expensive GT3 car on the market. The rarity and its highly attractive look makes it still a very sought after car today.
Specific history of this car:
This specific car was built around a GT1 chassis in GT3 specification. The car was bought by Jürgen Alzen Motorsport from the Belgium based team Marc VDS to be entered in the GT3 category of the German VLN endurance series.
Jürgen Alzen, are real Nürburgring Nordschleife ace and veteran, shared the car in 2014 and 2015 with Dominik Schwager. The duo was able to secure victories, both in 2014 and 2015 with the H&R liveried Ford GT3.
In 2017 and 2018 the car was driven with an upgraded aero body kit by Jürgen Alzen in the STT championship for GT3 cars. After is active race career, the car was sold to a collector who transferred the car back to full GT3 spec. The Ford is now presented in pure black and would be a great car for any collection of the various GT3 championships organized by SRO or The Masters racing.