Lot sold
CHF 300 000 - 400 000
(listed)
Estimate
CHF 300 000 - 400 000
(listed)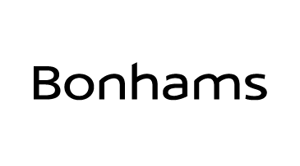 Location
Description
2005 Ford GT Coupé
Chassis no. 1FAFP90SX54400856
"The GT40 Concept casts a familiar, sleek silhouette of its predecessor, yet every dimension, every curve and line on the car is a unique reinterpretation of the original. The GT40 features a long front overhang reminiscent of 1960s-era race-cars. But its sweeping cowl, subtle accent lines and fibre-optic headlamps strike a distinctly contemporary pose. Its new lines draw upon and refine the best features of GT40 history and express the car's original identity." – Ford Motor Company.
Based on Eric Broadley's Lola GT, the original Ford GT40 was spawned by the Dearborn giant's ambition to beat Ferrari at Le Mans, a feat it duly achieved for the first time in 1966. The GT40 project had commenced three years previously, following Ford's failed attempt to buy into Ferrari, and was based at the Ford Advanced Vehicles plant at Slough, England. The GT40 first ran competitively in 1964 but failed at Le Mans that year and again in 1965. That first sweet Le Mans victory would fall to the 7-litre MkII, with victory the following year going to a US-built MkIV 'J' car. (The GT40 MkIII was the British-built road-going version).
A decade later and the GT40's status as an all-time great classic sports car had been firmly established, leading to an increased demand for unmolested originals and the start of a replica-building industry. Perhaps the only surprise concerning the emergence of a reconstituted 'official' version is that it took Ford the best part of 40 years to get around to it.
The 'new generation' GT was developed by Ford's Special Vehicle Team Engineering department under the direction of John Coletti and Fred Goodnow. The prototype was released in 2002 in anticipations of Ford's 100th anniversary celebrations, with production commencing in late 2004. The composite body panels are unstressed, as on the original, but instead of the monocoque chassis construction used in the 1960s, SVT Engineering developed an all-new lightweight aluminium spaceframe combining extruded sections and panels. Doubling as fuel reservoirs, a pair of massive sills contributed much to the original's chassis stiffness, whereas the new 'GT40' relies on a centre-tunnel 'backbone' that greatly improves ease of entry and exit. The suspension design is an advance on the original's, consisting of unequal-length control arms and a pushrod/bell-crank system acting on horizontally mounted coil spring/damper units. Braking is handled by six-piston Alcon callipers with cross-drilled and ventilated discs all round.
In defeating Ferrari's more highly stressed V12s, Ford proved that the traditional American V8 possessed all that was necessary to compete at the cutting edge of international endurance racing. A far cry from the simple pushrod units of the 1960s, the Ford GT's supercharged MOD 5.4-litre V8 produces 550bhp at 6,500rpm and 678Nm (500lb/ft) of torque at 3,750 revs; figures on a par with those of the 7.0-litre engine that won at Le Mans in 1966 and 1967. The six-speed all-synchromesh manual gearbox/transaxle uses ZF internals and was sourced from RBT Transmissions, whose founder Roy Butfoy had been a member of Ford's racing team at Le Mans.
The interior features leather-upholstered Recaro bucket seats with aluminium ventilation grommets embedded into the panels. The instrument layout follows the original's, comprising analogue gauges and a large tachometer complemented by modern versions of the traditional toggle switches.
Back in 1966, the Ford GT40 endurance racer became the first car to exceed 200mph along the Mulsanne straight at Le Mans. Matching that would be some achievement for the production road car, even allowing for nearly 40 years of technological progress... Tested for Motor Trend magazine by Indycar racing legend Bryan Herta, the Ford GT duly topped 200mph at Ford's Kingman test facility in Arizona, emphatically demonstrating that it was indeed worthy of that famous name. The GT also has stunning acceleration, sprinting from 0-100km/h in approximately 3.8 seconds.
One of only 101 produced for the European market, this beautiful example was first registered in Frauenfeld, Switzerland on 5th October 2005 and has had only two owners from new. The current owner purchased the car from a specialist dealer in 2012, since when it has been driven sparingly, covering only some 1,500 kilometres. This Ford GT has been maintained with great care since its acquisition (see service invoice on file dated 2016 at 5,819km). The car is offered with its service manual; a cancelled Swiss registration document; a Ford GT cover; and a document confirming that the airbags were replaced in 2017 by an official Ford dealer as part of the open recall issued by Ford.
VAT, Car Tax and Customs Duty at the standard rates will be payable on this Lot if the car remains in Switzerland.
Bonhams is the guarantor of the customs duties and taxes clearance: consequently, this motor car cannot be released to the buyer or his transporter immediately after the sale.
Ford GT coupé 2005
Châssis n° 1FAFP90SX54400856
•Une des 101 produites pour le marché européen
•Livrée neuve en Suisse
•Seulement deux propriétaires
•Aux mains du vendeur depuis 2012
•6 785 kilomètres d'origine
« Le concept car GT40 reproduit la silhouette élégante et familière de sa devancière et pourtant, chaque dimension, chaque courbe et ligne de la voiture est une réinterprétation de l'originale. La GT40 arbore le long porte-à-faux avant rappelant les modèles de compétition des années 1960. Cependant son allure radicale, ses subtiles lignes accentuées et ses phares à fibre optique trahissent sans hésitation sa modernité. Ses nouvelles lignes reprennent en les raffinant les traits les plus signifiants de la GT40 et expriment l'identité originale de la voiture. » – Ford Motor Company.
Basée sur la Lola GT d'Eric Broadley, la Ford GT40 originale était née de l'ambition du géant de Dearborn de battre Ferrari au Mans, exploit qu'il réalisa pour la première fois en 1966. Le projet GT40 avait été mis sur pied trois ans plus tôt, quand la tentative de Ford de racheter Ferrari avait échoué et était basé à l'usine de Ford Advanced Vehicles à Slough, en Angleterre. La GT40 fit ses premiers tours de roues en compétition en 1964, mais échoua au Mans cette année-là et à nouveau en 1965. La première victoire au Mans advint avec la Mk II à moteur 7 litres et l'année suivante avec une MkIV, une « J car » construite aux États-Unis. (la GT40 MkIII était la version routière construite en Angleterre).
Une décennie plus tard et le statut de la GT40 comme grande classique de tous les temps était fermement établie, entrainant une demande accrue pour les modèles originaux en bon état et le début d'une véritable industrie des répliques. Le plus étonnant tient peut-être au fait qu'il aura fallu une bonne part des quarante années suivantes pour que Ford lance enfin une reconstitution « officielle ».
La GT « nouvelle génération » fut mise au point par le département Special Vehicle Team Engineering de Ford sous la direction de John Coletti et Fred Goodnow. Le prototype fut dévoilé en 2002 anticipant les célébrations du 100e anniversaire de Ford, la production démarrant fin 2004. Les panneaux de carrosserie composite sont laissés à nu comme sur l'originale, mais à la place de la construction monocoque utilisée dans les années 1960, SVT Engineering a développé un nouveau châssis allégé en aluminium combinant les parties extrudées et les panneaux. Servant également de réservoirs, des seuils massifs contribuaient en grande partie à la rigidité du châssis de l'originale, alors que la nouvelle GT40 repose sur un tunnel central « poutre » qui facilite grandement l'accès à bord. Le dessin de la suspension est un progrès par rapport à l'originale, constituée de bras de contrôle de longueurs inégales et d'un système de bielles manivelles actionnant des ensembles amortisseurs/ressorts hélicoïdaux montés horizontalement. Le freinage est confié à des étriers Alcon à six pistons avec disques ventilés et perforés aux quatre roues.
En battant les Ferrari au V12 fortement sollicité, Ford prouva que le traditionnel V8 américain possédait tout ce qu'il fallait pour courir au sommet en endurance internationale. Bien différent du bloc à simples culbuteurs des années 1960, le V8 5,4 litres MOD turbocompressé de la Ford GT développe 550 ch à 6 500 tr/min et 678 Nm de couple à 3 750 tr/min. Des chiffres équivalents à ceux du moteur 7 litres qui gagna au Mans en 1966 et 1967. La boîte manuelle transaxle six vitesses entièrement synchronisée fait appel à des composants ZF et vient de chez RBT Transmissions, dont le fondateur Roy Butfoy était un membre de l'équipe Ford du Mans.
L'intérieur reçoit des baquets en cuir Recaro avec des œillets en aluminium de ventilation noyés dans les panneaux. Les instruments reprennent l'implantation de l'originale, y compris les compteurs analogiques et le grand tachymètre, complétés par des versions modernes des traditionnels basculeurs.
En 1966, les Ford GT40 d'endurance furent les premières à dépasser les 200 mph (320 km/h) dans les Hunaudières au Mans. Égaler ce chiffre serait un exploit pour la voiture de série, même en tenant compte de près de 40 années de progrès technologique... Essayée par le magazine Motor Trend par le pilote d'Indycar Bryan Herta, la Ford GT a atteint les 200 mph sur la piste d'essai Kingman de Ford, en Arizona, démontrant ainsi qu'elle méritait bien son nom. La GT a également des accélérations foudroyantes, abattant le 0 à 100 km/h en approximativement 3,8 secondes.
Un des 101 produits pour le marché européen, ce bel exemplaire a été immatriculé à Frauenfeld, en Suisse le 5 octobre 2005 et n'a connu que deux propriétaires. Le vendeur a acheté la voiture à un agent spécialisé en 2012, date depuis laquelle elle a été utilisée avec parcimonie, couvrant seulement 1 500 kilomètres. Cette Ford GT a été entretenue avec grand soin depuis son acquisition (voir facture d'entretien au dossier datée de 2016 à 5 819 km). La voiture est vendue avec son carnet d'entretien, ses papiers d'immatriculation suisse périmée, une housse Ford GT et un document confirmant que les airbags ont été remplacés en 2017 par un concessionnaire officiel Ford dans le cadre des rappels.
La TVA, la taxe sur les véhicules ainsi que les droits de douanes aux taux courants seront payables sur ce lot si le véhicule reste en Suisse.
Bonhams restant le garant des droits et taxes douanières, cette voiture ne pourra pas être récupérée par l'acheteur ou son transporteur immédiatement après la vente.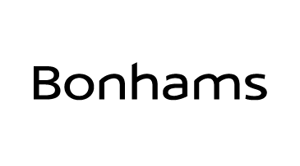 ---
Contact Person
Kontaktperson
First name
Bonhams Collectors' Car department
---