1989 Ford Escort
1.6 RS TURBO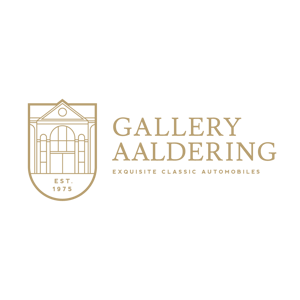 Location
Description
General information
Type of body: Hatchback (2 drs)
Registration number: R-728-LJ
Technical information
Number of cylinders: 4
Engine capacity: 1.597 cc
Transmission: 5 gears, Manual gearbox
Weights
Empty weight: 880 kg
Carrying capacity: 505 kg
GVW: 1.385 kg
Environment
Emission class: Euro 0
Maintenance, history and condition
Number of owners: 1
APK (MOT): tested until 11/2024
The Volkswagen Golf GTI, Opel Kadett Gsi, Honda CRX, and Alfa Romeo 33 1.7 16v: they are just a few of the '80s hot hatches that captivated the imagination of everyone back then, especially that of the (older) youth. Plenty of cc's, a supercharger, 16 valves, and Vtec: each brand has its own way of squeezing, for that time, an enormous amount of horsepower out of the engine block. In the lineup of these thrilling machines, one more must not be missing: the Ford Escort RS Turbo. It boasts a turbocharged 1,596cc four-cylinder engine with 132 horsepower. That may not sound like a lot today, but let's not forget that the Escort RS Turbo weighs just a little over 950 kilograms ready to hit the road.
The Ford Escort you see here belongs to the fourth generation. The Escort adventure began in 1968 with initially rear-wheel-drive models, among which the fantastic RS2000 from the first generation has now acquired a highly desirable status. Times changed, and compact cars increasingly adopted front-wheel drive, including the Escort. The RS Turbo was the absolute flagship model of the range and managed to sell well after a somewhat slow start. It is the '90s and '00s that prove quite detrimental to the RS Turbo. Tuning reached its heyday, and only a few, now affordable, second-hand hot hatches escaped modifications such as lowered suspensions, loud exhausts, special paints, spoilers, and huge wheels. In the following years, it often didn't pay to restore such "enhanced" examples to their original condition, so most of these cars have simply disappeared.
Nowadays, searching for an original, top-condition Ford Escort RS Turbo is like looking for a needle in a haystack. Well, that haystack happens to be in Brummen: we managed to acquire an incredibly beautiful Mk4 1.6 RS Turbo. Naturally, it's white, like most RS models back then, and it features the typical '80s grey fabric. Stunning.
We are happy to describe the condition of the RS as being very original and very good. Starting with the bodywork, it immediately becomes evident that it is exceptionally straight and practically free of any damage. In the past, a respray was expertly applied, still looking exceptionally neat. Panel gaps are all very clean, and moving parts close nicely. While many Escorts of this age often suffer from "dull" lighting and dried-out rubbers, this RS is much more than just adequate in those aspects.
The interior is remarkably original, with the carpeting, seat upholstery, and the condition of the steering wheel, gear knob, and other details matching the mileage of 67,578, which appears to be highly likely the original one. What a relief to see an RS Turbo with an original steering wheel, the original pedals, and the original gear knob.
We must not overlook the mechanical condition of this RS Turbo. Many invoices from recent years are available, indicating that it has had only caring owners. Since its arrival in the Netherlands in 2022, the car has been fully maintained, and it is in excellent condition, ready to hit the road. It already has a Dutch registration and a valid MOT (APK in Dutch).
A Ford Escort Mk4 1.6 RS Turbo in this condition is an outright rarity, and you are warmly invited to come and admire this unique car in all its glory in Brummen.
Gallery Aaldering is Europe's leading Classic Cars specialist since 1975! Always 400 Classic and Sportscars in stock, please visit www.gallery-aaldering.com for the current stock list (all offered cars are available in our showroom) and further information. We are located near the German border, 95 km from Düsseldorf and 90 km from Amsterdam. So easy traveling by plane, train, taxi and car. Transport and worldwide shipping can be arranged. No duties/import costs within Europe. We buy, sell and provide consignment sales (selling on behalf of the owner). We can arrange/provide registration/papers for our German (H-Kennzeichen, TÜV, Fahrzeugbrief, Wertgutachten usw.) and Benelux customers. Gallery Aaldering, Arnhemsestraat 47, 6971 AP Brummen, The Netherlands. Tel: 0031-575-564055. Quality, experience and transparency is what sets us apart. We look forward to welcoming you in our showroom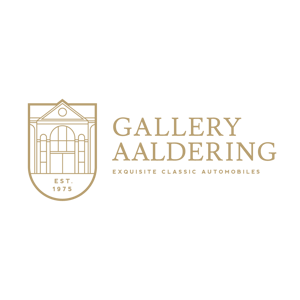 ---
Contact Person
Kontaktperson
---