Lot sold
EUR 10 000 - 15 000
(listed)
Estimate
EUR 10 000 - 15 000
(listed)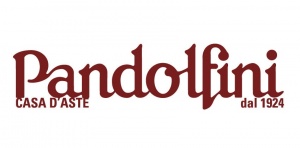 Pandolfini Casa D'Aste Srl
Location
Description
FIAT RITMO ABARTH 130 TC (1984) CHASSIS N. ZFA13BA00 03035229, ENGINE: 4 CYLINDER, DISPLACEMENT: 1995 CM3, POWER: 130 BHP, BODY: HATCHBACK, GEARBOX: MANUAL, DRIVE: LHD, THE LAST MODEL PERSONALLY SANCTIONED BY KARL ABARTH
Starting from the very successful Ritmo family car, launched in 1978, Fiat created a sporting version, the 1981 105 TC with a 1,6 engine and 105 bhp.
This was the Italian answer to the Hot Hatch war started by Volkswagen with their successful Golf GTi. In 1982 this was superseded by the Ritmo Abarth 125 TC with a two litre motor, and this in turn became the 130 TC when the Second Series was introduced in 1983. It had the great DOHC four cylinder engine designed by Aurelio Lampredi, and gave the light 900 kg Ritmo 130 bhp to play with! Good condition Ritmo Abarths are very few and far between these days, and this example is like new. It has been completely renewed in 2016 and both the bodywork and the mechanics have been brought to new condition, with carburettors, brakes, front suspension, cooling system, electric system and dashboard having all been overhauled. The upholstery has been thoroughly cleaned and renewed, with many a new component, among which the headliner and the boot shelf. The car has Italian road registration and the "Revisione" (MOT) is valid until April 2021. This vehicle is in excellent mechanical condition but for safety reasons, we advise the purchaser to have it checked over and to replace the fluids, filters and perishable elements.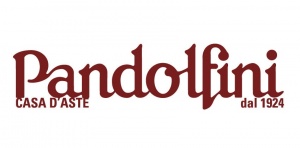 ---
Pandolfini Casa D'Aste Srl
Ramirez-Montalvo Palace
Borgo degli Albizi, 26
Italy

Contact Person
Kontaktperson
---