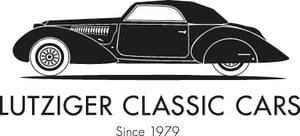 Location
Description
Fiat Abarth 1000 TC
First registration 01.1962
Swiss road registration with veteran entry
This beautiful Fiat Abarth 1000 TC belonged to a Swiss Abarth specialist and was fully restored by him years ago. The car was regularly used to participate in famous events such as the Rally de Portugal Histórico. Many documents like invoices and a photo documentation of the restoration are available. The Fiat Abarth 1000 TC is in absolute top collector condition and is veteran-approved.
With the Fiat Abarth 850 and 1000 TC Carlo Abarth created a weapon in the touring car sport which can hardly be beaten, innumerable championship titles and hundreds of victories testify to it.
The name Abarth alone makes car lovers' hearts beat faster. Carlo Abarth was considered a master at turning an ordinary production car into a raging "bomb." Although he is probably best known for his Fiat conversions, he was also involved with Ferrari, Lancia and Porsche.
The Fiat Abarth was based on a Fiat 600, which was considered the "people's car" in Italy. It was powered by a 600 cc water-cooled four-cylinder engine that produced 28 horsepower.
However, Abarth gradually modified the car and released it in different versions: the 750 TC, the 850 TC and the 1000 TC.
The Abarth's characteristic open tailgate was intended to aid engine cooling, but also allowed for higher top speeds. Another feature was the car's tendency to lift the inside front wheel when cornering.
After nearly a decade of modifying Fiat's 500/600 series, Abarth became one of Fiat's most sought-after and ambitious tuners. The 1000 Berlina Corsa, produced in partial consultation with Fiat, represented the final and most powerful evolution of these models. As such, the 1000 benefited from all its predecessors. So much so that the 1000 raced successfully until 1970.
Errors, mistakes and prior sale reserved.
More, detailed pictures of this Fiat Abarth 1000 TC can be found on our homepage www.lutziger-classiccars.com
GERMAN:
Fiat Abarth 1000 TC
Erstzulassung 01.1962
Schweizer Strassenzulassung mit Veteraneneintrag
Dieser wunderschöne Fiat Abarth 1000 TC gehörte einem Schweizer Abarth-Spezialisten und wurde von diesem vor Jahren Vollrestauriert. Mit dem Auto wurde regelmässig an bekannten Veranstaltungen wie z.B. die Rally de Portugal Histórico teilgenommen. Viele Dokumente wie Rechnungen und eine Fotodokumentation der Restauration sind vorhanden. Der Fiat Abarth 1000 TC befindet sich in absolutem top Sammlerzustand und ist Veteranen-geprüft.
Mit dem Fiat-Abarth 850 und 1000 TC schuf Carlo Abarth eine kaum zu schlagende Waffe im Tourenwagensport, unzählige Meistertitel und hunderte Siege zeugen davon.
Allein der Name Abarth lässt Autoliebhaberherzen höher schlagen. Carlo Abarth galt als Meister darin, ein gewöhnliches Serienauto in eine rasende "Bombe" zu verwandeln. Obwohl er wahrscheinlich am besten für seine Fiat-Umbauten bekannt ist, war er auch an Ferrari, Lancia und Porsche beteiligt.
Der Fiat Abarth basiert auf einem Fiat 600, der in Italien als das "Volksauto" galt. Er wurde von einem wassergekühlten Vierzylindermotor mit 600 cm³ angetrieben, der 28 PS leistete.
Abarth modifizierte den Wagen jedoch nach und nach und brachte ihn in verschiedenen Versionen heraus: den 750 TC, den 850 TC und den 1000 TC.
Die für den Abarth charakteristische offene Heckklappe sollte die Motorkühlung unterstützen, ermöglichte aber auch höhere Höchstgeschwindigkeiten. Ein weiteres Merkmal war die Neigung des Wagens, in Kurven das innere Vorderrad anzuheben.
Nachdem er fast ein Jahrzehnt lang die 500/600er-Reihe von Fiat modifiziert hatte, wurde Abarth zu einem der gefragtesten und ehrgeizigsten Fiat-Tuner. Die in teilweiser Absprache mit Fiat hergestellten 1000 Berlina Corsa stellten die letzte und stärkste Evolution dieser Modelle dar. Als solcher profitierte der 1000er von allen Vorgängermodellen. So sehr, dass der 1000er bis 1970 erfolgreich Rennen fuhr.
Irrtümer, Fehler und Zwischenverkauf vorbehalten.
Weitere, detaillierte Bilder von diesem Fiat Abarth 1000 TC finden Sie auf unserer Homepage www.lutziger-classiccars.com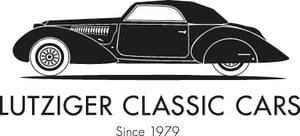 ---

---