Lot sold
EUR 10 000 - 15 000
(listed)
Estimate
EUR 10 000 - 15 000
(listed)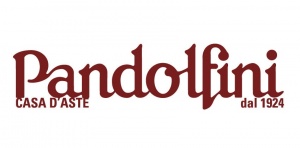 Pandolfini Casa D'Aste Srl
Location
Description
FIAT 509 (1929)
CHASSIS N. 253474
ENGINE: IN LINE 4 CYLINDER
DISPLACEMENT: 990 CM3
POWER: 22 CV
BODY STYLE: TORPEDO/TOURER
The 509 had the difficult task of succeeding the 501, possibly the first real popular Fiat, almost 67,000 examples of which were produced between 1919 and 1926. Very solid, simple and generous the 501 interpreted and contributed to the recovery after the First World War, bringing many middle to high class Italians closer to motoring.
One of the many merits of the 501 was that it permitted Fiat to cover the whole national territory with a rich network of Dealers and Workshops and to start considering a series of modern commercial strategies.
Designed based on the experience with the 501, already in 1925 the 509 was equipped with a four cylinder engine with overhead camshaft and valves which was quite modern for the time. With a displacement of just 990 cc, versus the 1500 of the 501, the 509 supplied the same power mainly thanks to its higher revs, increased from 2600 to 3400 revolutions per minute: thus it was a more modern engine, whereas the previous one was still very much tied to the pioneering pre-war model.
Naturally the 509 was produced with a series of body styles, but the most popular ones were the Tourer and the Saloon, both with two doors. Weighing just 1085 Kg, the Tourer reached a top speed of 78 km/h. In order to facilitate the diffusion of the new model, Fiat set up an organization for financing purchases: the SAVA, which was very successful and continued until just a few years ago, later coming together with the FCA Bank.
The 509 Tourer that we are presenting for auction today has belonged for forty-one years to a Florentine collector and was completely restored twenty or so years ago. It has been used very little in recent years and is, therefore, presented in the ideal condition of a vehicle that has been restored but is not too 'sparkling', and is ready – for a very modest investment – to offer its new owner the chance to experience the priceless joy of Vintage motoring.
The vehicle is in excellent mechanical condition but, for safety reasons, we advise the purchaser to have it checked over and to replace the fluids, filters and perishable elements.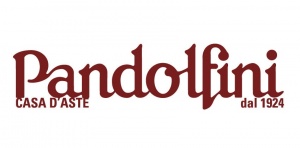 ---
Pandolfini Casa D'Aste Srl
Ramirez-Montalvo Palace
Borgo degli Albizi, 26
Italy

Contact Person
Kontaktperson
---