This listing is no longer available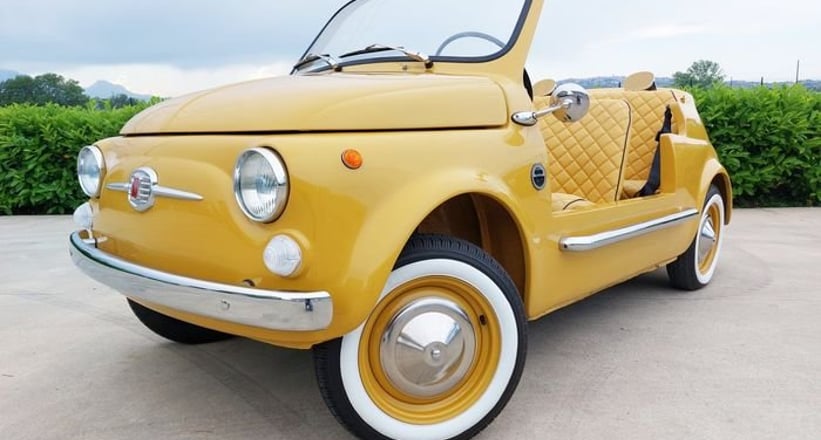 Location
Description
Fiat – 500 Jolly Evocation from 1966, fully rebuilt and restored bolt by bolt.
The radio compartment was made of wood by a local craftsman. The centre console was designed and handcrafted by us. We also installed a stereo system, on the rear panel we added 2 speakers, all created by small local craftsmen.
This model was designed and engineered by us. The customised interior with diamond stitching is unique. The carpets and battery cover are also diamond-stitched like the interior, with high-quality craftsmanship designed and manufactured by us.
Whitewall wheels and rims in the same colour as the chassis make this little gem even more attractive.
Car according to the registration document: 110 F closed convertible body.
Please check if the vehicle can be registered in your country.
It can be viewed in Montesilvano, Italy.
Any deregistration costs for export/transfer of ownership will be added to the price, the vehicle cover for transport shall be borne by the buyer.
Transport costs shall be borne by the buyer. We are at your disposal to provide logistical support for shipping to all countries. In case you'd like to take advantage of our support and transporters, the vehicle will be considered as shipped at the time of confirmation. Our car registration agencies will handle all export and domestic paperwork.This Classic Car is for sale on Catawiki. To have more information or to place a bid click on the "BID NOW" button.