1977 Fiat 124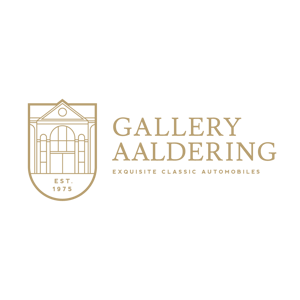 Location
Description
Technical information
Number of cylinders: 4
Engine capacity: 1.995 cc
Transmission: 5 gears, Manual gearbox
Weights
Empty weight: 1.018 kg
Carrying capacity: 282 kg
GVW: 1.300 kg
Environment
Emission class: Euro 0
Maintenance, history and condition
Number of owners: 3
APK (MOT): tested until 05/2024
Identification
Registration number: 01-YD-30
In 1966, Fiat introduced the 124 Spider as the successor to the 1200 and 1500 Spider models. The 124 Spider, designed by Pininfarina, received further styling by Tom Tjaarda at Fiat, giving birth to the new roadster. Initially equipped with 1.4, 1.6, and 1.8 four-cylinder engines, Fiat later introduced a 2-litre engine in the front of the 124 in 1978.
This particular 124 Spider is from 1977 and has undergone a complete restoration. Throughout the restoration process, a camera was frequently used, resulting in a beautiful photo reportage of the restoration.
The body of the 124 is in an exceptionally neat state. It has been completely stripped down, and nearly all of the sheet metal is new. The outcome of all this endeavour is a nearly new Fiat 124 Spider, featuring a stunning colour combination, just like it was before the restoration. The white paint is in excellent condition, and the subtle red stripe along the car's flank adds an extra touch of playfulness to the 124's curves. The Spider looks immaculate, with excellent panel fit, beautiful chrome accents, and stylish Cromodora wheels with good tyres. The white finish of the Spider already sparks the imagination, but there's something else that immediately catches the eye: red leather upholstery!
The interior of the 124 has been thoroughly renewed, matching the exterior's stunning results. The wooden dashboard, featuring gorgeous Veglia instruments with arrow-shaped indicators, the stylish wooden-rimmed steering wheel, and the red door panels and upholstery all comes together in an incredibly tasteful ensemble. Everything you see or touch is in an extremely pristine condition, with clearly no expense spared. The carpets have also been replaced, and the convertible top is virtually new. To enhance comfort during long rides and vacations, there is a windscreen behind the front seats and a luggage rack on the trunk lid.
Underneath the 124 is practically as beautiful and fresh as the top. The insides of the wheel arches are nicely white, and the bottom itself is in excellent condition. The car comes with an extensive photo series documenting the restoration.
The 124 loves to be driven. The powerful four-cylinder engine accelerates smoothly and emits a pleasant rumble. During the restoration, all mechanical aspects were addressed, resulting in the Fiat steering, braking, and driving incredibly well and enjoyably. The car's mechanics are in top-notch condition.
Gallery Aaldering is Europe's leading Classic Cars specialist since 1975! Always 400 Classic and Sportscars in stock, please visit www.gallery-aaldering.com for the current stock list (all offered cars are available in our showroom) and further information. We are located near the German border, 95 km from Düsseldorf and 90 km from Amsterdam. So easy traveling by plane, train, taxi and car. Transport and worldwide shipping can be arranged. No duties/import costs within Europe. We buy, sell and provide consignment sales (selling on behalf of the owner). We can arrange/provide registration/papers for our German (H-Kennzeichen, TÜV, Fahrzeugbrief, Wertgutachten usw.) and Benelux customers. Gallery Aaldering, Arnhemsestraat 47, 6971 AP Brummen, The Netherlands. Tel: 0031-575-564055. Quality, experience and transparency is what sets us apart. We look forward to welcoming you in our showroom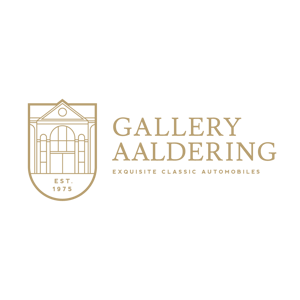 ---
Contact Person
Kontaktperson
---