This listing is no longer available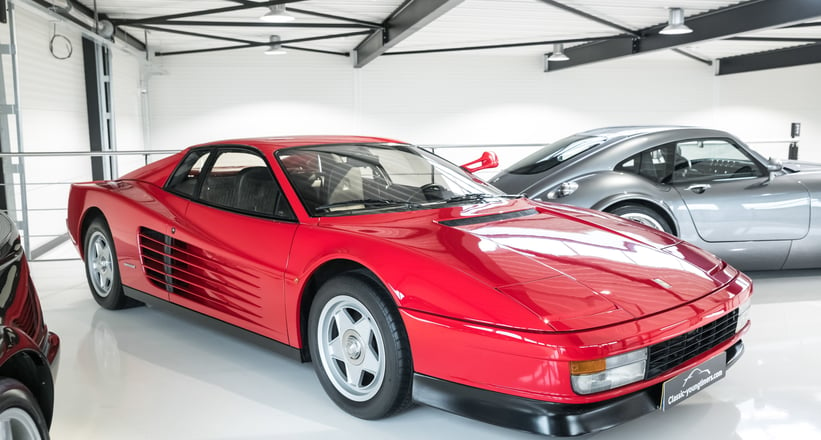 1986 Ferrari Testarossa
Monospecchio Monodado
Location

Performance

390 PS / 287 kW / 385 BHP
Description
Ferrari's flagship model, the Testarossa supercar, revived a famous name from the Italian company's past when it arrived in 1984. A 'next generation' Berlinetta Boxer, the Testarossa retained its predecessor's amidships-mounted, 5.0-liter, flat-12 engine, while the new supercar was now capable of reaching a top speed of 180mph.
The gill slats feeding air to its side-mounted radiators became one of the modern era's most instantly recognizable - and copied - styling devices. The new design managed to combine high downforce with a low coefficient of drag with the absence of extraneous spoilers and other such devices. The Testarossa possessed light controls and was relatively easy to drive - factors which when paired with its outstanding performance and stunning looks, contributed to an instant and sustained high level of demand.
This desirable, early Monospecchio (single mirror) model, was sold new in Germany in 1986 by Auto Becker.
With 48,250 km from new, this fine Monospecchio Monodado shows beautifully throughout.