Lot sold
CHF 35 000 - 45 000
(listed)
Estimate
CHF 35 000 - 45 000
(listed)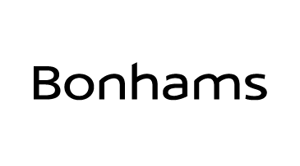 Location
Description
1986 Ferrari Mondial 3.2 Cabriolet
Coachwork by Pininfarina
Chassis no. ZFFWC26S000063519
"Among the supercars the name Ferrari and its prancing horse badge still reign supreme, and even the relatively 'unsporting' 2+2 Mondial will turn heads wherever it goes." – Autocar, 25th June 1986.
"The closest you'll get to supercar family transport," according to the highly respected Car magazine, the Pininfarina-styled Mondial was indeed considerably roomier than previous Ferrari 2+2s. Maranello's first effort at building a car suitable for markets throughout the world, the Mondial was introduced at the Geneva Auto Show in March 1980, with production proper commencing the following year. Ferrari's new '2+2' deployed the 308GT4's 3-litre quad-cam V8 engine in a lengthened version of the latter's chassis while transmission and running gear remained much the same, with five-speed transaxle and independent suspension all round. Air conditioning, central locking, remote control mirrors and power radio antenna were all standard features. Although reckoned by some to be less sporting than other Ferraris, the Mondial was still good for more than 140mph (225km/h), and its ride quality and comfort scored over long distances. Developments included a proper (non-Targa) Cabriolet, the introduction of a more-powerful 'Qv' (quattro-valvole: four-valves-per-cylinder) engine in 1982 and the latter's enlargement to 3.2 litres for 1985, in which form maximum power raised to 270bhp and driveability considerably improved. A total of 1,797 3.2-litre Mondials had been built when production of that model ceased in 1989, 987 of which were cabriolets.
Completed on 1st April 1986, this Mondial 3.2 was delivered new to its first owner in Switzerland, passing in 1999 to the second, Mr Raffaele Soriano, and remained in the latter's family until 2017 when it was acquired by the current vendor. Finished in its original colour combination of white with Burgundy leather interior, the car currently displays a total of circa 55,000 kilometres on the odometer and is presented in very good cosmetic condition, while the stamped service booklet (copy on file) testifies to regular maintenance. The extensive history file also contains sundry service and maintenance bills; Ferrari Mondial 3.2 libretto di istruzioni; assorted correspondence; copies of previous registration documents; and a current Swiss Carte Grise. The car also comes with the original exhaust and four original wheels (a sports exhaust and larger Ferrari 328 wheels are fitted at present).
Ferrari Mondial 3.2 Cabriolet 1986
Carrossée par Pininfarina
Châssis n° ZFFWC26S000063519
•L'une des 987 Mondial 3.2 Cabriolet construites
•Livrée neuve en Suisse
•Effectivement trois propriétaires depuis l'origine
•Bien entretenue
•Bon historique
"Dans le monde des supercars, le nom de Ferrari et son emblème au cheval cabré trônent toujours au sommet, et même la relativement 'peu sportive' Mondial 2+2 fera se retourner les têtes où qu'elle aille." Autocar, 25 juin 1986.
"C'est ce qui se rapproche le plus d'une supercar à usage familial." Selon le très respecté magazine Car, la Mondial dessinée par Pininfarina était effectivement bien plus spacieuse que les précédentes Ferrari 2+2. Présentée au Salon de Genève de mars 1980 et produite à partir de l'année suivante, elle était la première tentative faite par Maranello pour construire une voiture adaptée aux différents marchés du monde. Cette nouvelle 2+2 réutilisait le V8 quatre-soupapes de 3 litres de la 308 GT4, installé sur une version rallongée du soubassement de cette dernière, la transmission et la suspension restant quasiment les mêmes : une boîte-pont à cinq rapports et quatre roues indépendantes. L'air conditionné, le verrouillage centralisé, les rétroviseurs et l'antenne radio électriques étaient de série. Bien que certains la considéraient comme moins sportive que les autres Ferrari, la Mondial était tout de même capable de dépasser les 225 km/h, et ses qualités de comportement et de confort étaient bien perceptibles sur de longs trajets. On compta parmi ses développements un véritable cabriolet (pas une Targa), la monte en 1982 d'un moteur 'Qv' (quattro-valvole, ou quatre soupapes) plus puissant, qui passa en 1985 à 3,2 litres, version qui disposait maintenant de 270 chevaux et dont l'agrément de conduite avait considérablement progressé. Lorsque la production de ce modèle prit fin en 1989, c'est un total de 1 797 Mondial 3,2 litres qui avaient été construites, dont 987 cabriolets.
Sortie d'usine le 1er avril 1986, cette Mondial 3.2 fut livrée neuve en Suisse à son premier propriétaire, qui la céda en 1999 au deuxième, M. Raffaele Soriano, dans la famille duquel elle demeura jusqu'en 2017, avant d'être acquise par son actuel propriétaire. Elle arbore toujours son harmonie de teintes d'origine, blanche avec intérieur en cuir bordeaux, et affiche environ 55 000 km au compteur. Elle se présente en très bon état sur le plan esthétique, et son carnet d'entretien tamponné (copie présente au dossier) atteste d'une maintenance régulière. Son historique très fourni se compose aussi de diverses factures d'entretien, du libretto di istruzioni (manuel d'utilisation) Ferrari Mondial 3.2, de différentes correspondances, de copies des précédents documents d'immatriculation et de sa carte grise suisse actuelle. Elle est par ailleurs proposée avec son échappement et ses quatre roues d'origine (elle est en effet équipée d'un échappement sport et de roues de Ferrari 328, plus grosses).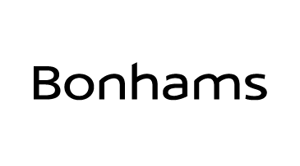 ---
Contact Person
Kontaktperson
First name
Bonhams Collectors' Car department
---