1989 Ferrari F40
Non-Cat, Non-Adjust - 69,000 Kilometres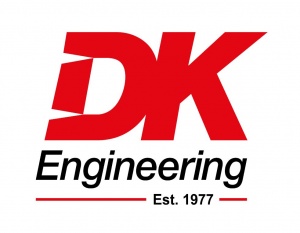 Reference number

e6384711491713d29bc63fc5eeb5ba4f
Location
Description
Ferrari's 201 mph F40 is the definitive supercar and has a formidable reputation alongside the 250 GTO as possibly the best road Ferrari built to date. With the F40, Pininfarina produced an era-defining creation, one that even today is instantly recognisable by old and young enthusiasts alike. F40's were closely derived from the experimental GTO Evoluzione and the road-going 288 GTO (that the F40 replaced). The design features a tubular steel chassis with bonded composite inserts, most notably around the sills and floor pan, The 2,936 cc motor produces approximately 500 bhp at 7,000 rpm with the help of two water-cooled IHI turbochargers running 1.1 bar of boost. At 1,202 kg, the F40 had, and still has, a phenomenal power-to-weight ratio. Shatteringly fast by any comparison (especially for 1988), the F40 can sprint from 0-60 mph in just 4.4 seconds and hit 201 mph flat out making it the first production car to surpass this mystical boundary.
This example was first supplied on 10th May 1989 as a 'Diretta' sale to Miss Elisabeth Kawan of Salzburg. Miss Kawan had earned her fame in 1982, being crowned Miss Austria and would later marry Formula One boss and serial entrepreneur Walter Wolf.
The car was imported to the UK later that year by Mr Barratt who paid £895,000 for the car at the first peak of their values! Speaking recently he recalled driving the car just after purchase to the Ferrari Owners Club Christmas party in December 1989. Barratt would retain the car for several years, receiving both its 1,000 KM & 10,000 KM services in the UK. The car has been enjoyed regularly by each of its owners, and by 1996, it had covered 28,700 kilometres.
The car was later exported to Holland and sold by Ferrari Kroymans who would service the car regularly between 1998 and 2002. During their time servicing the car for its owner, it would see continued regular exercise. The service history documents the mileage and during that four-year period, the car would cover a not inconsiderable 16,500 kilometres.
The car spent six months in Germany before purchase by the most recent owner, in Austria once more in 2007. At the time of purchase the car was sent to Michelotto where a major service was carried out including fuel tanks and belts. In the care of the most recent owner, the car has been used more sparingly and as such covered just 3,000 kilometres in the past 15 years. The most recent owner had the car several times and most recently carrying out a major service including belts and fuel tanks once more in March 2022.
This fabulous, wholly usable F40, in desirable non-cat, non-adjust form is available to view at our showrooms immediately.
Please refer to our main website www.dke.co.uk for full details, additional photos, our terms of sale and accurate pricing as some websites may use out of date currency exchange rates: https://www.dkeng.co.uk/ferrari-sales/1679/blue_chip_competition_cars/ferrari_f40.html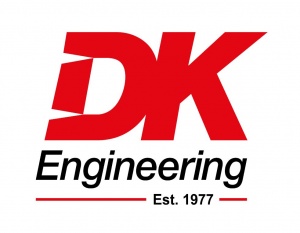 ---
Little Green Street Farm
Green Street
United Kingdom

Contact Person
Kontaktperson
---