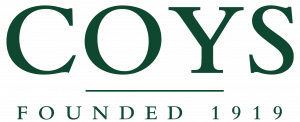 Location
Description
'Complex, sophisticated, and very fast, it is the quantum leap that has enabled the Ferrari V8 to run in proud parallel with the 456GT and 550 Maranello,' enthused Car magazine's review of the F355. First presented to the motoring press in May 1994, the F355 effectively re-forged the reputation of Ferrari's V8 which, 328 and 348 notwithstanding, had suffered since the introduction of the Mondial 'world car'. The latter, with its four seats, well-appointed interior, and - relatively - soft ride, was considered far too sensible to be a 'proper' Ferrari; the F355 though, was cast in the mould of that great driver's car, the Dino 246GT. Just how great an advance it was may be gauged from the fact that the F355's best time around Ferrari's Fiorano test track was three seconds quicker than the formidable 512 TR's.
Despite its prodigious performance the F355 was no mere 'racer on the road' but a thoroughly modern automobile employing state-of-the-art technology, in the form of computer-controlled variable damping, to reconcile the differing requirements of ultimate roadholding and acceptable comfort. A light-action clutch, proportional power-assisted steering, and driver's air bag were other features calculated to make the car reassuringly user-friendly.
The heart of the F355 though, was its phenomenal 3.5-litre V8 engine. Equipped with four overhead camshafts and five valves per cylinder - a layout borrowed from Ferrari's Formula 1 engine - this remarkable unit produced a claimed 370bhp at 8,250rpm, with 268lb/ft of torque available from 5,000 to 6,500rpm. A six-speed gearbox, mounted transversely behind the longitudinally disposed engine, ensured a sufficiency of ratios to keep the motor on the boil whatever the situation.
This left hand drive F355 is finished in the iconic Ferrari shade of Rosso Corsa with a complementary Nero interior both of which are in good condition; chassis 114864 was delivered new with a Fiorano handling pack and air conditioning.  Having covered a mere 31,000 miles from new, this wonderful F1 gearbox specification car with surely the most desirable body style is not to be missed.
VAT is payable on the hammer price of this vehicle unless exported outside the EU.
View 1999 Ferrari F355 Berlinetta F1 Fiorano on www.coys.co.uk for further details.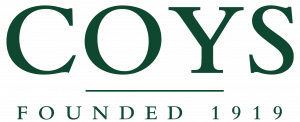 ---
Manor Court
Lower Mortlake Road
United Kingdom
Contact Person
Kontaktperson
---