Lot sold
GBP 80 000 - 120 000
(listed)
Estimate
GBP 80 000 - 120 000
(listed)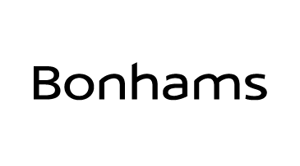 Location
Description
1992 Ferrari 512 TR Coupé
Coachwork by Pininfarina
Registration no. G6 RED
Chassis no. ZFFLA0B000092766
Introduced in 1992, the 512 TR was one of the final developments of Ferrari's sensational Testarossa supercar. Ferrari's flagship model, the Testarossa revived a famous name from the Italian company's past when it arrived in 1984. A 'next generation' Berlinetta Boxer, the Testarossa retained its predecessor's amidships-mounted, 5.0-litre, flat-12 engine; the latter now boasting a maximum power output raised to 380bhp at 6,300rpm courtesy of four-valve cylinder heads. Despite the power increase, smoothness and driveability were enhanced, the car possessing excellent top gear flexibility allied to a maximum speed of 290km/h (180mph).
Rivalling Lamborghini's Countach for presence, the Pininfarina-designed Testarossa succeeded brilliantly, the gill slats feeding air to its side-mounted radiators being one of the modern era's most instantly recognisable – and copied - styling devices. A larger car than the 512 BB - the increase in width being necessary to accommodate wider tyres - the Testarossa managed the trick of combining high downforce with a low coefficient of drag, its graceful body being notable for the absence of extraneous spoilers and other such devices. Despite the increase in size over the 512 BB, the Testarossa was lighter than its predecessor, the body - its steel doors and roof excepted - being, somewhat unusually for a production Ferrari, of aluminium. Luxury touches in the well-equipped cabin included air conditioning, electrically adjustable seats, tilting steering wheel and plentiful leather.
Unlike some of its rivals, the Testarossa possessed light controls and was relatively easy to drive, factors which, allied to its outstanding performance and stunning looks, contributed to an instant and sustained high level of demand. In 1992 the original Testarossa was succeeded by the updated 512 TR version, which came with 428bhp on tap and could easily exceed 300km/h. Pininfarina gave the TR a front-end makeover and the newcomer also gained improved under-body aerodynamics and 18" diameter wheels. A total of 2,280 512 TRs had been made when production ceased in 1994.
Believed sold new in Germany, this beautiful Ferrari 512 TR was first registered in the UK on 1st August 2014 and currently displays a total of circa 55,580 kilometres (approximately 34,500 miles) on the odometer. Finished in Rosso with black leather interior, this example is a most attractive proposal for the Ferrari aficionado. Accompanying documentation consists of six expired MoTs, a V5C document, fresh MoT and service history up to 53,565 kilometres.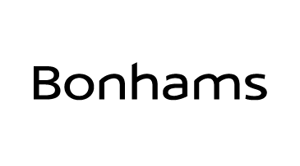 ---
Contact Person
Kontaktperson
First name
Bonhams Collectors' Car department
---