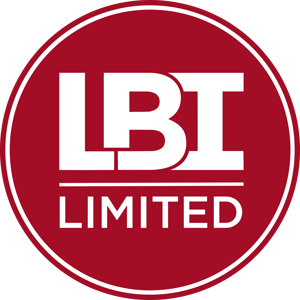 Location
Description
- Chassis # 101AC101147745
- Engine # 00078
- 1 Of Just 505 Examples Produced
- Finished In Stunning Rosso Cordoba Over Tan Leather Interior
- A Very Well Kept Example Featuring Strong Mechanicals
-Sale Includes The Original Toolkit, Owner's Manual, As Well As Available Service History
For two short years in 1971 and 1972, Ferrari produced the 365 GTC/4, a 2+2 grand tourer based on the chassis and drivetrain of the 365 GTB/4 "Daytona". Under the hood was a 4.4 L Tipo F 101 AC 000 Colombo V12 engine mated to a 5-speed manual transmission that put out 335 hp. Rather than a transaxle setup like the Daytona, the 5-speed transmission was bolted directly to the engine, giving the 365 GTC/4 a near-perfect 51:49 weight distribution.
US export models received three-point seat belts, side markers, and numerous engine modifications to comply with Federal emission standards, including air injection, a carbon, and a different exhaust system which lowered the engine output to 316 hp. Only 505 examples were built over the car's two-year production span.
Today, the GTC/4 stands as the more elegant and manageable younger sibling of the infamous Daytona. With a dramatically more street-worthy nature, the GTC/4 has the looks of the much pricier Daytona while being far more pleasant and comfortable to use on a daily basis. Pricing on the GTC/4 has been very solid over the last 5 years while continually trending in a positive direction. Having driven both extensively, we feel that the GTC/4 is overall undervalued given the fantastic V12 experience it provides in addition to its timeless good looks, and we see ample room for increased future value.
This particular example, 101AC101147745, was delivered in 1971 to its initial owner in Crepaldi, Italy, finished in metallic blue with a tan leather interior. It was later transported to the US, where it was offered for sale by Ferrari of Los Gatos in Los Gatos, CA, in 1978 and again in 1988 with a reported 18,875 miles on the odometer.
The car was then purchased by a new owner out of New York and repainted black, and later that same year, it was yet again offered for sale by Berlinetta Motorcars in Huntington Station, NY. Two years later, in 1990, the Ferrari was offered for sale by Tim Stanford Foreign Cars out of Fort Lauderdale, FL, with a reported 19,500 miles on the odometer. It remained in Florida for the next three years, where it was offered for sale by the same owner in 1991, 1992, and 1993 before it eventually exchanged hands in 1993 with 19,847 miles on the odometer.
Following a six-year ownership in Miami, FL, this GTC/4 was offered for sale in 1999 to a fellow Floridian who owned the car for the next seven years. It made its way to Motorcar Gallery in Fort Lauderdale, FL, on July 2006 and was reportedly freshly serviced before being listed. It was purchased in August by it's next owner out of Mars, PA, who continued owning the car for the next five years.
The Ferrari made its rounds on eBay in late 2011 and early 2012. It was described as having undergone a bare metal Rosso Cordoba respray with a new Interior, re-chromed trim, engine detail, freshened camshaft by Web Cam Inc, rebuilt carburetors, starter, alternator, AC system, and brake booster. Sometime in mid to late 2012, it was purchased by its next owner out of Charlotte, NC, which is when the service records on file begin.
Throughout this ownership, the car was mostly serviced at Automotive International of Charlotte, NC. In August of 2012, it received a brake system flush, cleaned wiper assembly, as well as some minor interior electrical repairs. It returned in October of the same year for further minor services that included an inoperative heat fan and a broken fuel enrichment system. A new window switch and lighter plug were installed along with new headlamps in August of 2013 by the same shop. A new ignition coil was installed in June 2014 to correct an intermittent ignition issue, and new engine mounts were also installed.
The passenger wiper was repaired in March of 2015 due to a broken wiper arm post shaft, the voltage regulator was rebuilt, and the rear right wheel bearing was replaced. In May of 2015, new ignition boxes were installed along with the corresponding wiring and ignition coils. A couple of small holes in an exhaust were repaired as well.
The car would exchange hands again in 2018, where it ended up with its current owner and consignor, who is a good friend and enthusiast. Being very knowledgeable about the workings of cars, he completed a number of maintenance items on his own, which included having the brake booster and master cylinder rebuilt, replacing the spark plug wires with factory-correct ones, replacing the fuel and vacuum hoses, balancing and tuning the carbs, and replacing the fluids and oil in 2020 then again in 2022
As it sits, this is a well-sorted and very correct example of one of Ferrari's most underrated V12 grand touring machines. High-speed and long-distance driving are what this car was built for, and its lengthy service history will allow its future owner to enjoy it to its full potential.
Upon purchase, the new owner will receive the original toolkit, owner's manual, and all service and history records on file. In addition, we are working on getting a Massini report for the car, which will be uploaded to the listing and included in the sale as well.
Please visit www.LBILimited.com for many more photos and details. Follow us on Instagram and Facebook @LBILimited. Ride along on our classic car adventures by subscribing to LBI Limited on YouTube. #claimyourclassic™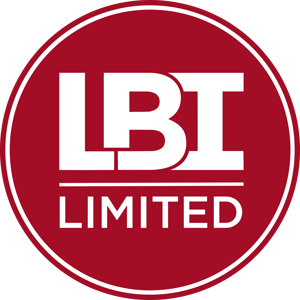 ---
Philadelphia
19124
Pennsylvania
United States
Contact Person
Kontaktperson
---