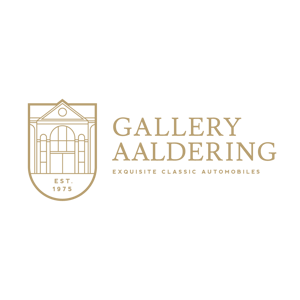 Location
Description
Transmission: 5 gears, Manual gearbox
Registration number: FE-71-37
The Ferrari 330 GT is the successor to the very successful Ferrari 250 GTE. The design comes from Tom Tjaarda, who is currently working at Pininfarina. A very stylish 2+2 coupe that, just like its predecessor, is a considerable success for the brand. The 330 GT that we now have in stock is the much-loved Interim version: that is, the car has the nose of the first series, but already with the five-speed manual transmission and hanging pedals of the second series.
The stylish gray 330 GT you see here dates from 1965. 'Grigio Fumo' not only looks great on the Ferrari, it is also the color in which the car left the factory. The body is in a beautifully restored condition with beautiful panel fittings and beautiful even seams between the sheet metal. The paintwork is in excellent condition and the same applies to chrome parts, as well as rubbers, windows and lighting parts. The beloved Borrani wheels are also very beautiful.
The interior was completely restored at the same time as the rest of the car. No expense has been spared to give the interior of the Ferrari the right look. Incidentally, the natural-colored leather is again the same color as how the car was delivered to the first owner in 1965. The carpets, door panels and other parts have also been beautifully restored, creating a wonderful atmosphere in the interior. Naturally, all controls and meters function perfectly.
The Matching Numbers 4.0 liter Tipo 209 V12 produces about 300 hp. The power source is in perfect condition and functions as well as can be expected. What a sound and performance, but at the same time the 330 is also characterized by unprecedented flexibility. A 330 GT may not be equipped with the typical shift pattern at the lever, but when changing gears, the typical 'click' is beautifully audible.
The bottom of the spacious Ferrari is also excellent, something that also applies to the brakes and suspension. The car is comfortably adjusted and is therefore an amazing touring car that likes to be driven at sporty speeds. The car comes with things like documentation and the necessary invoices.
Gallery Aaldering is Europe's leading Classic Cars specialist since 1975! Always 400 Classic and Sportscars in stock, please visit www.gallery-aaldering.com for the current stock list (all offered cars are available in our showroom) and further information. We are located near the German border, 95 km from Düsseldorf and 90 km from Amsterdam. So easy traveling by plane, train, taxi and car. Transport and worldwide shipping can be arranged. No duties/import costs within Europe. We buy, sell and provide consignment sales (selling on behalf of the owner). We can arrange/provide registration/papers for our German (H-Kennzeichen, TÜV, Fahrzeugbrief, Wertgutachten usw.) and Benelux customers. Gallery Aaldering, Arnhemsestraat 47, 6971 AP Brummen, The Netherlands. Tel: 0031-575-564055. Quality, experience and transparency is what sets us apart. We look forward to welcoming you in our showroom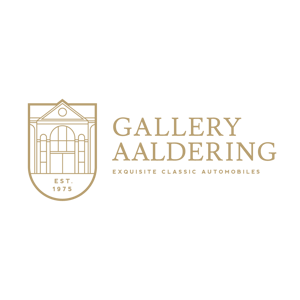 ---
Contact Person
Kontaktperson
---