Lot sold
GBP 45 000 - 55 000
(listed)
Estimate
GBP 45 000 - 55 000
(listed)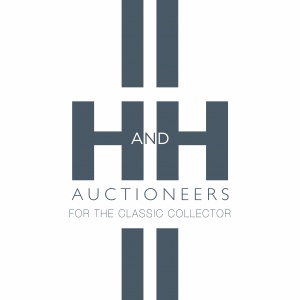 Location
Description
Ferrari considered mid-engined technology when replacing the 275 GTB - Lamborghini had already declared their hand with the prototype Miura - but were concerned how customers might cope with the related handling of so large and powerful a car. The ensuing Dino therefore represented their first foray into the mid-engined road car market, a line then successfully followed with the 308, 328 and 348.
The Pininfarina-penned 308 GTB debuted at the Paris Salon in 1975 as both a replacement for the Dino 246 and supplement for the Bertone-styled Dino 308 GT4 2+2. A notable departure for the early fixed roof 308s was the use of GRP for the bodywork and, while for some countries wet sump versions of the 2.9-ltre V8 engine were employed, European specification cars were fitted with dry sump units. The Targa-topped GTS was first seen at the 1977 Frankfurt Motor Show and, in common with its GTB sibling, then had its carburreted engine replaced by one with Bosch K-Jetronic fuel injection in 1980, giving rise to the GTSi and GTBi models respectively. By now the use of GRP for the fixed roof bodies had been dropped and both variants were clothed in steel. Production of the GTSi version had totalled 1,743 cars by the time the model was replaced by the 308 Quattrovalvole in 1982.
`PDA 120X' is a relatively late-build American specification GTSi that was imported to the UK five years ago. It is very well-presented in the classic Prancing Horse combination of Red bodywork teamed with a Black hide interior, and is presently considered by the vendor to have `excellent' transmission, and `very good' engine, bodywork, paintwork and interior trim. It has recently benefited from a new timing belt, dampers and tyres courtesy of Ian Barkaway of Tonbridge. This fine-looking low mileage example comes complete with original sales brochure, collection of invoices, wallet and handbooks and is offered with an MOT into March 2018.
PLEASE NOTE: All estimates are subject to a buyer's premium of 15% incl. VAT (@ 20%)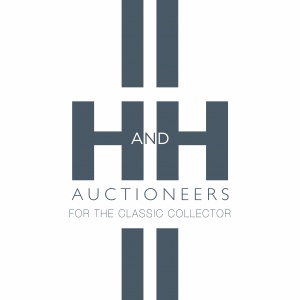 ---
The Motor House
Lyncastle Road
Warrington
Cheshire
WA4 4SN
United Kingdom
---