Lot sold
EUR 70 000 - 100 000
(listed)
Estimate
EUR 70 000 - 100 000
(listed)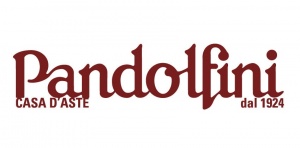 Pandolfini Casa D'Aste Srl
Location
Description
FERRARI 308 GTSi (1981)
CHASSIS N. ZFFHA02B000038019
ENGINE: CENTRAL/TRANSVERSAL V 65. 8 CYLINDER
DISPLACEMENT: 2926 CM3
POWER: 240 CV A 7.500 G/M
BODY STYLE: APERTA PININFARINA/SCAGLIETTI
The Ferrari 308 was created in 1975: the body style was the work of Pininfarina led by Leonardo Fioravanti, even though it was manufactured by the Scaglietti coachbuilder in Modena. The first model was the Berlinetta and was presented, according to tradition, at the Paris Motor Show: it was an immediate success, the double overhead cam 4 carburettor Weber DC40CNF engine had over 250 HP, and could accelerate from 0 to 100 Km/h in 6.5 sec. for a maximum speed of more than 250 Km/h.
In 1977, at the Frankfurt Motor Show, the open version was presented. This differed from the previous one because it had a removable roof and reinforcements to the structure which was obviously less rigid than the Berlinetta. In 1980 the wet sump lubrication was introduced in the place of the dry sump as well as a Bosch K-Jetronic injection system to reduce consumption and polluting emissions, the same motorisation as the example we are presenting here.
The 308 series, in all its versions, spanned the wave of the 1980s, fully developing, from both an image as well as a commercial viewpoint, the line of 'small' Ferraris introduced with the six cylinder Dino. It was such a success that the 8 Cylinder line became – and continues to be - the Maranello plant's most important line compared to the 12 cylinder one.
Its success was due, naturally to the excellent technical design and splendid line, as well as the good mix of sporting results and media visibility.
In 1982 the tuner Michelotto realized a GTB rally version for the French importer Charles Pozzi which won the Tour de France Auto whilst the Facetti /Finotto crew took part with a twin-turbo group 5 vehicle in the 24 hours of Daytona, which set a record lap. In terms of notoriety, the vehicle became very popular all over the world thanks to the TV series "Magnum P.I." in which it was used by the star Tom Sellek.
The example proposed today has been jealously preserved and sparingly used by its enthusiast owner. It has been constantly subjected to all the necessary maintenance interventions and is presented in perfect condition.
The vehicle is in excellent mechanical condition but, for safety reasons, we advise the purchaser to have it checked over and to replace the fluids, filters and perishable elements.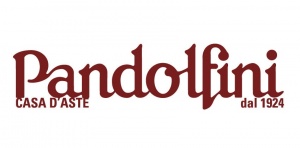 ---
Pandolfini Casa D'Aste Srl
Ramirez-Montalvo Palace
Borgo degli Albizi, 26
Italy

Contact Person
Kontaktperson
---