1972 Ferrari 246 'Dino'
GT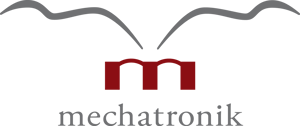 Location

Performance

195 PS / 144 kW / 193 BHP
Description
Der Ferrari Dino 246 GT
Als Enzo Ferrari 1947 in Maranello seine eigene Autofirma gründete, konnte er kaum ahnen, dass seine Marke die prestigeträchtigste in der Automobilgeschichte werden würde und dass sein eigener Name legendär werden würde. Die Zusammenarbeit mit den größten Rennfahrern der Zwischenkriegszeit (Nardi, Ascari, Nuvolari usw.) im Team von Alfa Romeo hatte in Enzo den Wunsch geweckt, leichte Autos mit leistungsstarken Motoren zu bauen, die den damaligen Industriestandard weit übertreffen sollten. Die Star-Ingenieure von Ferrari entwickelten immer leistungsstärkere Motoren, die in Chassis eingebaut wurden, die von Rennwagen abgeleitet waren. Die enge Zusammenarbeit mit den besten Designern, insbesondere mit Pininfarina, ermöglichte es ihm, spektakulär schöne Autos anzubieten, die auch die anspruchsvollsten Kunden zufrieden stellen konnten. Diese gegenseitige Befruchtung zwischen der Produktion von Rennwagen und dem Bau von GT-Wagen für die Elite war weiterhin von Vorteil, aber Ferrari sah die Notwendigkeit, seinen Markt zu erweitern, indem er weniger komplexe und teure Modelle anbot, die eine jüngere Kundschaft ansprachen. Vor seinem tragischen Tod im Jahr 1956 im Alter von 24 Jahren hatte Enzos Sohn Dino an der Entwicklung eines neuen V6-Motors mit kleinerem Hubraum gearbeitet, der sich von den zuvor von Il Commendatore aufgestellten Normen entfernte. In Erinnerung an seinen Sohn nannte Ferrari alle V6-Motoren, die von seiner Firma produziert wurden, Dino, und das erste Straßenmodell mit einem V6-Motor hieß Dino, trug aber nicht den Namen Ferrari. Der Dino 206 GT, der von der Wettbewerbsversion des Dino 206 S abgeleitet wurde, war das erste von Ferrari zugelassene Straßenmodell mit Mittelmotor. Er war wesentlich kompakter als die 12-Zylinder-Ferraris und sollte mit Porsche und Alpine konkurrieren. 1967 wurde er vorgestellt. Er wurde 1969 durch den Dino 246 GT ersetzt, der einen von 2,0 auf 2,4 Liter vergrößerten Motor, einen längeren Radstand und eine Stahl- statt einer Aluminiumkarosserie aufwies. Das Modell war ein kommerzieller Erfolg und wurde zwischen 1969 und 1974 in 3761 Exemplaren produziert. Pininfarina erhielt den Auftrag, ein fließendes und agiles Design zu entwerfen, und der hauseigene Designer Aldo Brovarone schuf ein Meisterwerk, das den Eindruck erweckt, besonders aerodynamisch zu sein. Die physische Balance des Wagens ist ausgezeichnet und verleiht ihm eine hervorragende Straßenlage, ein sicheres und vorhersehbares Handling und eine gute Traktion für die 195 PS, die er leistet. Der aufregende metallische Klang des Motors, der ihn als abgewandelte Version eines Rennmotors ausweist, trug ebenfalls zum Erfolg des Dino bei, auch wenn der Leichtmetallblock bald durch einen zuverlässigeren Gusseisenblock ersetzt wurde. Ein Auto, das als relativ preiswerter Einstieg in die Welt von Ferrari gedacht war, hat einen Ruf, der den vieler seiner 12-Zylinder-Schwestern in den Schatten stellt, und eine einzigartige Aura, die eine Anhängerschaft angezogen hat, die in der Automobilgeschichte fast ohne Parallele ist.
Dieser im August 1972 in Italien ausgelieferte Dino 246 GT ist eines von 828 in diesem Jahr hergestellten Fahrzeugen und gehört zur E-Serie. Das Fahrgestell Nr. 4662, das immer noch seine wunderschöne Originalfarbe Rosso Chiaro trägt, sieht einfach großartig aus und sein Zustand ist tadellos. Der Wagen wurde vor einigen Jahren von einem Pariser Händler nach Frankreich importiert und an einen Ferrariliebhaber verkauft, der seinen 550 Maranello ersetzen wollte, der ihm für die heutigen Straßenverhältnisse zu leistungsfähig und in dem von den Behörden auferlegten repressiven Klima schwer zu genießen war. Mit nur knapp 12 200 km auf dem Kilometerzähler wurde der Dino in Italien einer aufwendigen Vollrestaurierung und im Anschluss der Ferrar Classiche Zertifizierung unterzogen. Das Fahrzeug wurde nahezu ausschließlich auf Oldtimer-Veranstaltungen und bei Ausflügen mit dem Club Ferrari France gefahren. Die Wartung des Wagens erfolgte regelmäßig von einem der besten Ferrari-Spezialisten in der Pariser Region, Fiorano Racing, was detailiert dokumentiert wurde. Ende 2015 wechselte der Dino den Besitzer und wurde Teil der großen Sammlung, ebenfalls in Frankreich. Durch den nun erfolgten Ankauf im Namen unseres Unternehmens freuen wir uns, diesen optisch wie auch technisch beeindruckenden 246 GT Dino zum Verkauf anbieten zu können. Für Detailfragen steht Ihnen unser Verkaufspersonal jederzeit gerne zur Verfügung. Bitte beachten Sie, dass Fahrzeugbesichtigungen grundsätzlich nur nach vorheriger Terminvereinbarung möglich sind.
________________________________________________________
The Ferrari Dino 246 GT
When Enzo Ferrari created his own car manufacturing company in 1947 in Maranello, he can hardly have imagined that his marque would become the most prestigious of any in automobile history and that his own name would become legendary. Rubbing shoulders in the Alfa Romeo team with the greatest motor racing champions of the period between the two World Wars (Nardi, Ascari, Nuvolari, etc) had aroused in Enzo the desire to build light cars with high-output engines which would far outclass the industrial standards of the day. Ferrari's star engineers constantly developed engines with ever increasing power outputs and these were installed in chassis designs derived from racing cars. Close collaboration with the best design houses, particularly Pininfarina, enabled him to offer spectacularly beautiful cars which could satisfy the most demanding clients. This cross-fertilisation between the production of racing cars and building GT cars for the elite continued to be beneficial but Ferrari felt the need to widen his market by offering less complex and expensive models appealing to a younger clientele. Before his tragic death in 1956 at the age of 24, Enzo's son Dino had been working on the design and development of a new smaller capacity V6 engine, which was some way removed from the norms previously established by Il Commendatore. In memory of his son, Ferrari named Dino all V6 engines produced by his firm and the first road model using a V6 engine was called Dino, but did not bear the name Ferrari. The Dino 206 GT, derived from the Dino 206 S competition version, was the first road-going mid-engined model approved by Ferrari. Much more compact than the 12 cylinder Ferraris, it was designed to compete with Porsche and Alpine and was presented in 1967. It was replaced in 1969 by the Dino 246 GT, with the engine enlarged from 2.0 to 2.4 litres, a longer wheelbase and steel instead of aluminium bodywork. The model was a commercial success and 3761 vehicles were produced between 1969 and 1974. Pininfarina was instructed to produce a fluid and agile looking style and their in-house designer, Aldo Brovarone, came up with a masterpiece, which gives the impression of being particularly aerodynamic. The physical balance of the car is excellent and endows it with outstanding roadholding, safe and predictable handling and good traction for the 195 bhp on tap. The exciting metallic sonority of the engine, showing it to be a detuned version of a racing engine, also contributed to the Dino's success, although the alloy block was soon replaced by a more reliable cast iron one. A car which was intended to provide a relatively low cost entry into the world of Ferrari, has a reputation which has eclipsed those of many of its 12-cylinder sisters and has a unique aura which has attracted a following which is almost without parallel in automobile history.
Delivered in Italy in August 1972, this Dino 246 GT is one of 828 cars manufactured that year and belongs to the E series. Chassis n°4662, still wearing her very beautiful original colour, Rosso Chiaro, looks simply superb and her state of presentation is irreproachable. Imported into France by a Paris dealer a few years ago, the car was sold to an enthusiast with a long-standing love of Ferraris, who wanted to replace his 550 Maranello, which he found too powerful for today's road conditions and difficult to enjoy in the repressive climate imposed by public authorities. With only a little under 12 200 km on the odometer, the Dino underwent a total restoration in Italy and has the precious red folder Classiche Ferrari. She has only been driven on classic car events and outings with the Club Ferrari France. The car was regularly serviced by one of the best Ferrari specialists in the Paris region, Fiorano Racing, which was documented in detail. At the end of 2015, the Dino changed hands and became part of the large collection, also in France. With the purchase now made on behalf of our company, we are pleased to offer for sale this visually as well as technically impressive 246 GT Dino. Our sales staff will be happy to answer any detailed questions you may have. Please note that vehicle inspections are only possible after prior appointment.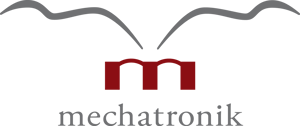 ---
Contact Person
Kontaktperson
---