2004 Dodge Viper
Dodge Viper - German delivered - Side Pipes -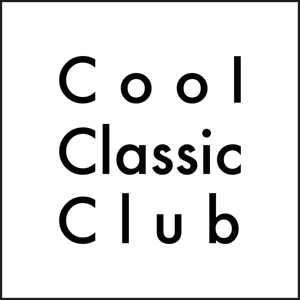 Location

Performance

506 PS / 373 kW / 500 BHP
Description
- German Below -
--
Dodge Viper SRT-10
- The streets could be your playground. Be the bully. - Dodge Viper -
It is a car that is extreme in every sense of the word and absolutely does not deny that itself. The SRT 8.3 V10 unfortunately makes you think first of the latest Dyson model these days, but no, this is still a real car. The wide hips, enormously long nose and short ass immediately reveal that this is no average American. The driving experience, too, cannot be described as anything other than brutal. Thanks to the clutch, you can skip leg day from now on and feel like a winner every time you arrive somewhere. Because how unforgiving this thing can be; when mis-clutching, it doesn't stall, it re-axes the street. Sorry neighbour!
Ours is from the third generation. Suspension technically didn't change a whole lot, but it got a bit more venom in its thunder. They also realised that it got pretty scary at higher speeds without thinking about aerodynamics, so thanks to the redesigned bottom diffuser, you got an average American at high speed; 122 kilos! And sure, the dashboard and buttons are made of the kind of plastic we wouldn't make our breadbox out of. But is that what it's all about? And more importantly; Does it detract from the experience? Absolutely not. The essence is there and that's what matters!
Ours is an officially EU-delivered version, however, so well looked after by the previous owner that the side pipes have grown back and got tighter black rims in front. With its relatively low mileage, dealer serviced history and warm enthusiasts' nest past, this is one to cherish. Sadly after 27 years, it now has history thanks to Greta. We think it's an absolute Cool Classic that's living the Hemi dream! Grab life by the horns, will we see you soon?
--
(German)
Dodge Viper SRT-10
- Die Straßen könnten dein Spielplatz sein. Sei der Tyrann. - Dodge Viper -
Es ist ein Auto, das in jedem Sinne des Wortes extrem ist und das selbst absolut nicht leugnet. Der SRT 8.3 V10 lässt einen in diesen Tagen leider zuerst an das neueste Dyson-Modell denken, aber nein, dies ist immer noch ein echtes Auto. Die breiten Hüften, die enorm lange Nase und der kurze Hintern verraten sofort, dass dies kein durchschnittlicher Amerikaner ist. Auch das Fahrerlebnis kann man nur als brutal bezeichnen. Dank der Kupplung können Sie von nun an den Tag der Beine auslassen und sich jedes Mal wie ein Sieger fühlen, wenn Sie irgendwo ankommen. Denn wie unnachgiebig dieses Ding sein kann: Wenn man falsch kuppelt, bleibt es nicht stehen, sondern rollt die Straße wieder frei. Sorry Nachbar!
Unserer ist von der dritten Generation. Fahrwerkstechnisch hat sich nicht viel geändert, aber er hat ein bisschen mehr Gift in seinem Donner. Man hat auch erkannt, dass er bei höheren Geschwindigkeiten ziemlich furchterregend wird, ohne an die Aerodynamik zu denken. Dank des neu gestalteten unteren Diffusors hat man einen durchschnittlichen Amerikaner bei hoher Geschwindigkeit: 122 Kilo! Und natürlich sind das Armaturenbrett und die Knöpfe aus einem Plastik, aus dem wir nicht einmal unseren Brotkasten machen würden. Aber ist es das, was es ausmacht? Und was noch wichtiger ist: Beeinträchtigt es das Erlebnis? Ganz und gar nicht. Das Wesentliche ist da, und das ist es, was zählt!
Unserer ist ein offizielles EU-Modell, das jedoch vom Vorbesitzer so gut gepflegt wurde, dass die Seitenrohre nachgewachsen sind und vorne engere schwarze Felgen bekommen haben. Mit seinem relativ geringen Kilometerstand, der vom Händler gewarteten Historie und der Vergangenheit als warmes Liebhabernest ist dies ein Fahrzeug, das man in Ehren halten sollte. Leider ist er nach 27 Jahren nun dank Greta Geschichte. Wir finden, es ist ein absolut cooler Klassiker, der den Hemi-Traum lebt! Packen Sie das Leben bei den Hörnern, sehen wir Sie bald wieder?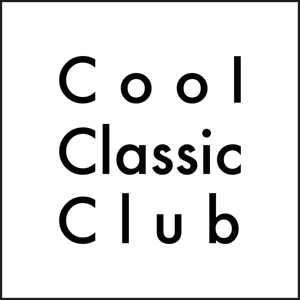 ---

Contact Person
Kontaktperson
---