Lot sold
EUR 90 000 - 120 000
(listed)
Estimate
EUR 90 000 - 120 000
(listed)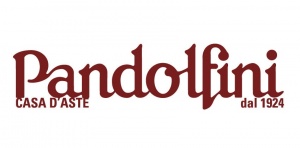 Pandolfini Casa D'Aste Srl
Location
Description
DODGE VIPER R/T 10 (1996)
CHASSIS N. IB3BR65E9TV100516
ENGINE: V10
DISPLACEMENT: 8000 CM3
POWER: 418 CV
BODY STYLE: ROADSTER
At the end of the 1980s the Chrysler Corporation, on which the Jeep, Dodge and Plymouth brands also depended, went through a prosperous period led by two true "car guys": Lee Iacocca, the former head of Ford, and Robert 'Bob' Lutz who was of Swiss origin, an ex Marine, a racing car and motorcycle driver, and a helicopter and fighter jet pilot in his free time.
This expert and enthusiastic team decided to create an extreme car that would be positioned at the top of the company's range and of the US sports car market.
During that period Chrysler had control of Lamborghini which was entrusted with creating an exaggerated engine, starting from the existing ten cylinder base used on the higher version of the Dodge pick up.
This engine, with its rather traditional architecture (pushrod distribution) was in practice a larger version of the classic American V8, the best representative of which had for years been the Chrysler 'Hemi'. Lamborghini's work concentrated on realizing the engine block in a light alloy and developing it for sports use.
After the 1989 prototype, the standard version went on sale in 1992 with a forecast production of just 200 cars: just the fact that it was only available with "stick shift" (no automatic gearbox could cope with its very strong torque), made it a vehicle destined only for people who understood proper sportscars.
With acceleration from zero to a 60 mph in around 4.5 seconds, the Dodge Viper had a tubular chassis and composite material bodywork. It was a car that combined tried and tested technologies with other very advanced ones and that did not attempt to please everyone: in the early years, for example, it did not feature ABS, airbags or air conditioning. It had noisy side exhausts... although on the versions destined for the European market – where it was sold as the Chrysler Viper - these were made to exit at the rear. There were no windows, just the curtains which were already obsolete on the MG Midget forty years earlier, and a rather controversial soft top; the interior was very basic because the whole car had been designed for performance rather than for comfort and luxury...
Things began to change in 1995 with the introduction of air conditioning and, above all, a stunning Coupé version, the Viper GTS, which was to offer the comfort required by those intending to seriously use this car.
DODGE VIPER PRODUCTION
1992 162
1993 1043
1994 3083
The Viper was thus always a niche product within the big numbers of the US industry, but the version we are presenting today, produced in 1997, characterized by its particular chromatic details and increased power, was produced in even smaller numbers: only 116.
This example, unique in Italy, was made available by its enthusiastic owner as an official Pace Car for the European NASCAR races which is why it now bears a number of stickers from the series Sponsors.
In perfect condition, the vehicle can easily be returned to a 'civilian' version and used on the road, where it can be driven without any problem as it has been duly registered with an Italian registration.
As we write, in mid-August 2017, the Viper production has come to an end: one more reason to purchase one of these motor cars which will surely rise in value in the future.
The vehicle is in excellent mechanical condition but, for safety reasons, we advise the purchaser to have it checked over and to replace the fluids, filters and perishable elements.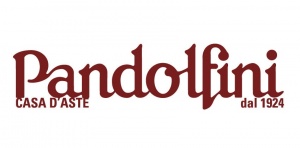 ---
Pandolfini Casa D'Aste Srl
Ramirez-Montalvo Palace
Borgo degli Albizi, 26
Italy

Contact Person
Kontaktperson
---