1957 DKW Other
613
The Netherlands, 29 November
Lot sold
EUR 21 000 - 26 000
(listed)
Estimate
EUR 21 000 - 26 000
(listed)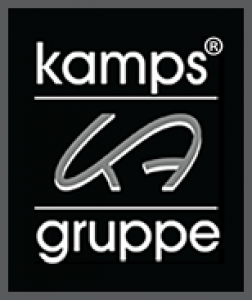 Location
Description
Please note: this car will be part of an auction at a location in Brummen, The Netherlands.
In its 60-year history, since it was bought in in Sweden in 1957, the car has had 3 owners. During an extensive 2-year restoration process in 2006-2008, the roof profile of this DKW type/model F93 was modified to create a different coupe look. The 'bare metal, body-off' restoration has resulted in bodywork Whiteh well fitting panels, gleaming chrome work and a very neat paint finish. Mechanically the 3-cylinder 2-stroke engine runs extremely well due to the great condition it is in. The whole restoration process has been photographically documented. In short an unusual history and a unique DKW 3=6 'pillarless' coupé. For a good impression of the car we recommend you to come to one of our viewing days.
This car will be auctioned on behalf of Gallery Aaldering by Classic Car Auctions. The price mentioned is the low estimate. Bidding starts at € 1.000,-. There will be 6 viewing days. The online auction will start on 16 November 2017 and will close on Wednesday 29 November 2017 from 20.30 hours. For more information and the other cars look on our website www.classiccar-auctions.com.
Location Brummen:
Mercuriusweg 41
6971 GV Brummen
The Netherlands
Viewing days / Kijkdagen:
Woensdag 15 november 2017 van 10:00 tot 16:00 uur
Donderdag 16 november 2017 van 10:00 tot 16:00 uur
Zaterdag 18 november 2017 van 10:00 tot 16:00 uur
Vrijdag 24 november 2017 van 10:00 tot 20:00 uur
Zaterdag 25 november 2017 van 10:00 tot 16:00 uur
Dinsdag 28 november 2017 van 10:00 tot 16:00 uur
—
Let op: het betreft een veilingauto op locatie in Brummen, Nederland.
Unieke DKW 316 Coupe. Dit betreft een DKW type/model F93 waarvan de daklijn is aangepast tijdens de restauratie. Dit exemplaar is nieuw in Zweden geleverd in 1957 en afkomstig van derde eigenaar. De eerste eigenaar had de auto in bezit tot 1987. Dus ruim 30 jaar! De tweede eigenaar kocht hem in 1987 en had de auto ruim 19 jaar in zijn bezit. In 2006 werd de auto over een periode van twee jaar (2006-2008) compleet gerestaureerd en technisch gereviseerd door de derde eigenaar. Dit betrof een volledige 'bare-metal' body-off restauratie. Tijdens de restauratie is besloten de daklijn aan te passen in een meer vloeiende coupe lijn. Deze aanpassing en de volledige restauratie is volledig gedocumenteerd doormiddel van een uitbreide fotoreportage. De carrosserie van de auto is mooi, heeft keurige passingen en fraai lakwerk. Alle chromen details zijn mooi en hebben een prachtige glans. De drie cilinder tweetakt motor verkeert in een zeer goede conditie en loopt geweldig! Kortom een unieke DKW 3=6 'pillarless' coupe met een unieke historie. Om een goed beeld van de auto te krijgen adviseren wij u naar één van de kijkdagen te komen.
Deze auto wordt online geveild door Classic Car Auctions i.o.v. Gallery Aaldering. Het vermelde bedrag is de onderkant van de estimate. Bieden begint vanaf € 1.000,-. Er zijn 6 kijkdagen voor de Classic & Sports Cars veiling te Brummen. Op donderdag 16 november 2017 zal om 17.00 de online veiling van start gaan. Kijk voor meer informatie en alle overige auto's op onze website: www.classiccar-auctions.com. De veiling sluit op woensdag 29 november 2017 vanaf 20.30 uur.
Location Brummen:
Mercuriusweg 41
6971 GV Brummen
The Netherlands
—
Bitte beachten Sie: dass dies ein Auktionsauto in Brummen, Niederlande ist.
Es handelt sich hier um einen einzigartigen DKW 3=6 Coupé, Typ/Modell F93 mit einer modifizierten Dachlinie. Das Fahzreug wurde in 1957 neu in Schweden geliefert und kommt jetzt aus 3. Hand. Bei dem 1. Eigentümer war das Auto bis 1987, also über 30 Jahre, im Besitz. In 1987 wurde das Auto dann verkauft und blieb über 19 Jahre bis 2006 bei seinem 2. Eigentümer. Von 2006 - 2008 wurde der DKW von seinem 3. Besizter über eine Zeitspanne von 2 Jahren komplett restauriert und revidiert. Es handelte sich um eine sogenannte "Bare Metall und Body Off" Restaurierung. Während dieser Restaurierung hat man sich einschieden die Dachlinie zu modifizieren, das Fahzreug hat letzt eine mehr durchgehende Coupé Linie. Die Modifizierung inkl. die komplette Restaurierung wurde mit vielen Fotos sehr gut dokumentiert. Die Karosserie ist wunderschön und hat korrekte Passungen und eine schöne Lackierung, auch alle Chromteile sind wunderschön und haben einen tiefen Glanz. Der 3-Zylinder Zweitakt Motor befindet sich in einem sehr guten zustand und funktioniert einwandfrei. Ein einzigartiger DKW 3=6 "Pillarless" Coupé mit einer fantastischen Historie. Für einen guten eindruck von das Auto empfehlen wir Ihnen zu einen unserer Besichtigungstage zu kommen.
Dieses Auto wird online versteigert im auftrag von Gallery Aaldering durch Classic Car Auctions. Gebote beginnen bei € 1.000, -. Es gibt 6 Beobachtungstage für die Classic & Sports Cars Auktion in Brummen. Am Donnerstag 16 November 2017 startet die Online-Auktion um 17.00 Uhr. Weitere Informationen und alle anderen Fahrzeuge finden Sie auf unserer Website: www.classiccar-auctions.com. Die Auktion endet am Mittwoch 29 November 2017 ab 20.30 Uhr.
Standort Brummen:
Mercuriusweg 41
6971 GV Brummen
The Netherlands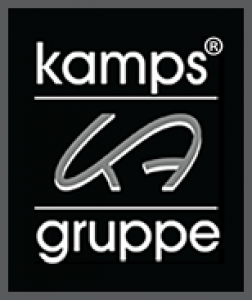 ---
---