1912 Delahaye Type 32a
Runabout Sport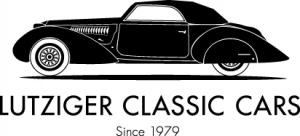 Location
Description
Delahaye Typ 32a
First Registration 1912, Delahaye Type 32a Runabout Sport with 4-speed gearbox
Only one owner since 1977
Swiss Road Registration with "Veteran" entry
The last owner spotted this Delahaye in France in 1977, bought it and imported this exceptional automobile to Switzerland. As a next step, the restoration was started on the highest level. This Delahaye was completely disassembled; both the body and the chassis were dismantled into its individual parts. From the body, the wooden structure was replaced and rebuilt from well seasoned ash wood. The frames of the seats were also replaced and then the restored and repaired original exterior sheet metal was reassembled to fit. The chassis was newly nickel-plated. The engine was completely disassembled and rebuilt by qualified specialists. The pistons and bearings were also replaced. The 4-speed gearbox was also disassembled and all bearings replaced.
After the completion of the restoration, the technical inspection at the road traffic office was successfully completed in 1990 with a lot of effort. Many rides, classic meetings and concours followed. This Delahaye has all relevant papers such as FIVA Identity Card, vehicle passport of the Swiss Motor Veterans Club, International Registration Certificate, Swiss vehicle papers, etc.
1908 to 1914 was the time when Delahaye and other companies offered their chassis with sporty bodies, like this Delahaye Type 32a:
As "Runabout Sport", chassis with lower centre of gravity, long wheelbase, 4-speed gearbox plus reverse gear, sport wire wheels, carrosserie Sport "Double Phaeton" with 4 seats.
A really exceptionally beautiful and sporty Delahaye in perfect collectors condition!
Please, check our website www.lutziger-classiccars.ch for more detailed pictures.
GERMAN LAGUAGE:
Delahaye Typ 32a
Jahrgang 1912, Delahaye Type 32a Runabout Sport mit 4-Ganggetriebe
Seit 1977 im selben Besitz
Schweizer Strassenzulassung mit Veteraneneintrag
Der letzte Besitzer entdeckte diesen Delahaye 1977 in Frankreich, kaufte es und importierte dieses aussergewöhnliche Fahrzeug in die Schweiz. Infolge wurde die Restauration auf höchsten Level gestartet. Dieser Delahaye wurde komplett zerlegt; sowohl die Karosserie wie auch das Fahrgestell in seine Einzelteile zerlegt. Von der Karosserie wurde die Holzstruktur ersetzt und aus gut gelagertem Eschenholz neu nachgefertigt. Auch die Rahmen der Sitze wurden ersetzt und anschliessend die restaurierten und reparierten Original-Aussenbleche wieder angepasst montiert. Das Fahrgestell wurde neu vernickelt. Der Motor wurde von sachkundigen Spezialisten komplett zerlegt und revidiert. Dabei wurden auch die Kolben und Lager ersetzt. Das 4-Ganggetriebe wurde ebenfalls zerlegt und dabei alle Lager ersetzt.
Nach der Fertigstellung der Restauration wurde 1990 die technische Abnahme auf dem Strassenverkehrsamt mit viel Aufwand erfolgreich absolviert. Es folgten viele Ausfahrten, klassische Meetings und Concours. Dieser Delahaye besitzt alle relevante Papiere wie z.B. FIVA Identity Card, Fahrzeugpass des Schweizerischen Motor-Veteranen-Club, Internationaler Zulassungsschein, Schweizer Fahrzeugpapiere etc.
1908 bis 1914 war die Zeit in der Delahaye und auch andere Firmen ihre Fahrgestelle mit sportlichen Karosserien anboten, so wie auch dieser Delahaye Typ 32a:
Als "Runabout Sport", Fahrgestell mit tieferem Schwerpunkt, langem Radstand, 4-Ganggetriebe plus Rückwärtsgang, Sport-Drahtspeichenräder, Carrosserie Sport "Double Phaeton" mit 4 Plätzen.
Ein wirklich ausserordentlich schöner und sportlicher Delahaye in einem perfekten Sammlerzustand!
Irrtümer, Fehler und Zwischenverkauf vorbehalten.
Weitere, detaillierte Bilder von diesem wunderschönen Delahaye Typ 32a Runabout Sport, finden Sie auf unserer Homepage www.lutziger-classiccars.ch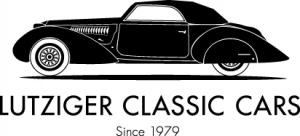 ---

---