1972 De Tomaso Pantera
Group 4 Specification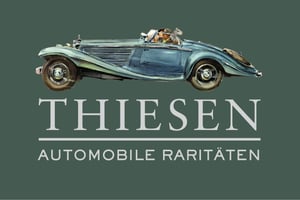 Location
Description
- Vollständig neu aufgebaut durch renommierten Spezialisten
- Leistungsoptimierter Ford V8 Rennmotor
- Aktueller HTP, deutsche Straßenzulassung
- Ideal zur Teilnahme an hochkarätigen Events
Beschreibung:
Der Pantera der Gruppe 4 war ein dedizierter, speziell gebauter Rennwagen. Er besaß eine Basis-Pantera-Architektur, verfügte jedoch über ein einzigartiges Chassis und eine spezielle Federung. Zu den Maßnahmen der Gewichtsreduzierung gehörten unter anderem das Fahrgestell, die Aluminiumtüren und die Motorhaubenverkleidungen. Im Gegensatz zum Gruppe 3 Pantera wurde der Gruppe 4 Pantera den Kunden nicht ab Werk angeboten, da es sich um eine einmalige Rennwagen-Serie handelte, die für die FIA GT Europameisterschaft in den Jahren 1972 und 1973 entwickelt worden war. Insgesamt wurden nur 12 Gruppe 4 Rennfahrzeuge im Auftrag von De Tomaso gebaut.
Der hier präsentiere De Tomaso Pantera wurde durch den renommierten Spezialisten Braun Motorsport zur Teilnahme an historischen Rennen und Rallye Veranstaltungen vollständig neu aufgebaut. Der Motor wurde von Total Performance geliefert. Es handelt sich um ein ideales Fahrzeug für die Teilnahme an hochkarätigen Events wie Tour Auto, Le Mans Historic, etc.. Ein aktueller HTP sowie eine deutsche Straßenzulassung sind vorhanden.
Ausstattung:
5-Gang ZF Getriebe, Compagnolo Felgen mit Michelin TB15, FIA Sicherheitseinrichtungen, Überrollkäfig.
Motor:
Leistungsoptimierter Ford V8 Rennmotor mit Webervergaser, ca. 500 PS.
---
- Fully prepared to FIA group 4 specifiaction
- High performance Ford V8 racing engine
- Current HTP, German road registration
- Eligible to participate in top-class events
Description:
The Group 4 Pantera was a dedicated, purpose-built race car. It had a basic Pantera architecture, but featured a unique chassis and special suspension. Weight reduction measures included the chassis, aluminium doors and bonnet panels. Unlike the Group 3 Pantera, the Group 4 Pantera was not offered to customers from the factory as it was a one-off race car series developed for the FIA European GT Championship in 1972 and 1973. In total, only 12 Group 4 racing cars were built on behalf of De Tomaso.
The De Tomaso Pantera presented here was completely built up new by the renowned specialist Braun Motorsport for participation in historic races and rally events. The engine was supplied by Total Performance. It is an ideal vehicle for participation in top-class events such as Tour Auto, Le Mans Historic, etc.. A current HTP and a German road registration are available.
Equipment:
5-speed ZF gearbox, Compagnolo rims with Michelin TB15, FIA safety features, roll cage.
Engine:
Performance-optimised Ford V8 racing engine with Weber carburettor, approx. 500 hp.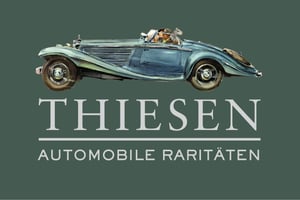 ---
---