This listing is no longer available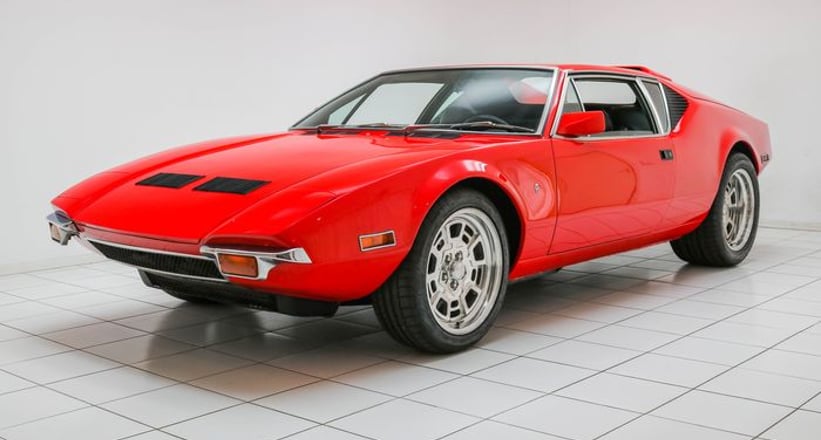 Location
Description
An original and neat De Tomaso Pantera from 1972! This is a Pre-L model, one of the first Pantera models built. The first Pantera rolled off the production line in 1971.
Year of manufacture: 1972.
Periodic vehicle inspection: No valid Dutch periodic vehicle inspection.
Documents: American title, all import duties have been paid.
Transmission: Manual.
Engine: 5,763cc, 8-cylinder, 330 hp.
Fuel: Petrol.
Colour: Red.
Mileage: 4,607 Miles (reading)!
Maintenance condition: The car is in good condition. The Ford Cleveland engine runs well and the gearbox shifts properly. The car steers, drives and brakes well.
Paintwork condition: Paintwork is in good condition. It is an older paintwork. Resprayed in the past in the original colour. The paintwork looks good for its age with normal wear.
Condition of the interior: The black leather interior is in neat condition. The interior is original and in neat condition for its age. The original steering wheel has been replaced by another steering wheel.
Options: Original 351Ci Ford Cleveland engine, chrome rims, disc brakes, Pre-L Pantera, chrome bumpers, generally in very neat condition.
The car can be viewed and picked up in Musselkanaal, the Netherlands. Viewing is possible Monday through Saturday from 8:30 to 17:00! The photos are part of the description, so please take a good look at them! It is recommended to view the car prior to placing a bid. The vehicle must be picked up within 4 weeks after the closing date of the auction, storage costs will be charged after this period.
It is possible to have the vehicle delivered to your home!This Classic Car is for sale on Catawiki. To have more information or to place a bid click on the "BID NOW" button.