Lot sold
GBP 45 000 - 55 000
(listed)
Estimate
GBP 45 000 - 55 000
(listed)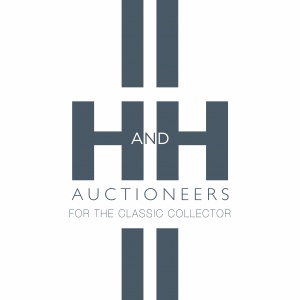 Location
Description
- Built to a bespoke specification for the personal use of Her Majesty The Queen
- First road registered on 4th June 2001 and passed to the Jaguar Daimler Heritage Trust in January 2007
- Less than 1,400 miles since leaving the Royal Household and just 15,325 miles from new
Every British monarch has been chauffeured around in, and / or driven if they so wished, Daimlers since 1902 when King Edward VII granted the Coventry marque a Royal Warrant. Rolls-Royce and latterly Bentley may have become the preferred source of state limousines post-WW2 but Daimler remained happy to furnish the Royal Mews with less ostentatious conveyances that were better suited to private motoring.
Built to a bespoke specification for the personal use of Her Majesty Queen Elizabeth II, chassis F35595 was despatched from the Works on 14th March 2001 but not road registered as 'Y694 CDU' until 4th June that year. The nigh on three-month delay was necessitated by an intensive, circa 2,500-mile 'debugging' programme to ensure that the Majestic 4.0 Litre Long Wheelbase Saloon 'never failed to proceed'. Like HRH The Duke of Edinburgh and HRH The Prince of Wales, Her Majesty The Queen is known to favour Dark Green hues for her 'own' cars. Thus, the Daimler was finished in British Racing Green with Catkin leather upholstery and a subtle Red coachline.
A Vehicle Features Enquiry conducted on Jaguar Cars Ltd's own Service and Warranty System reveals that the five-seater was specified without a rear cigar lighter, ashtrays or blinds but with a full-size spare wheel, touring suspension and more sumptuous rouched soft grain trim. The same document lists numbers for all the car's major mechanical components and even its radio code. However, the Daimler's key number is simply recorded as 'Not Authorised'. Naturally given its intended recipient the Majestic 4.0 Litre Long Wheelbase Saloon also boasts a number of extras not available to the general public.
As well as an aversion to cigarette / cigar smoke, Her Majesty enjoyed driving (and being driven) with the windows down just not the one nearest to her. Thus, each rear armrest contains controls for both rear windows. The standard fit CD Auto Changer may have been omitted but an examination of the boot shows its place was once supplanted by equipment for keeping The Queen in touch with her Home Office and Government. Benefiting from steel cylinder liners as opposed to Nikasil coated ones for its 3996cc alloy V8 engine (rated at 280hp / 277lbft) and five-speed automatic transmission, the five-seater was reputedly capable of 0-60mph in 6.9 seconds and 149mph; a useful turn of speed should the need ever have arisen to deploy it.
The controls for a full suite of security lights are hidden within a compartment that would otherwise have housed the front ashtray / cigarette lighter. The alternately flashing front / rear foglamps and front-mounted strobe lights are not dissimilar to the set-up on an unmarked police car but the convoy lights which nestle either side of the rear view mirror would have made Queen Elizabeth II's presence aboard the Daimler immediately apparent to members of her security team especially at times of otherwise poor visibility.
An even more personal touch is the nicely engineered handbag holding tray built into the armrest between the two front seats which ensured that it was readily accessible and kept away from any inadvertent footwell kicks. Her Majesty The Queen and HRH Prince Philip were both photographed driving (and being chauffeured in) 'Y694 CDU' on numerous occasions. In addition to commuting from Buckingham Palace to Windsor Castle, the Daimler was also used to attend polo matches and for social engagements.
A letter on file from Jaguar Heritage confirms that the Majestic 4.0 Litre Long Wheelbase Saloon was 'used by HM The Queen for private motoring until returned to Jaguar for preservation by the Jaguar Daimler Heritage Trust, with little more than 14,000 miles 'on the clock'. Her Majesty then took delivery of a new Daimler'. The same missive also states 'She drove the car herself and it was also used as a royal relief vehicle. We gained control of the car when it was returned to Special Vehicles . . . The car was first registered on 4th June 2001 and we acquired it in January 2007'.
An internal vehicle log records the Daimler as being a 'Gift from Jaguar Cars Limited' to the Jaguar Daimler Heritage Trust and that it was MOT tested on 19th September 2007 at 14,485 miles. Sold into private hands some two years later, the five-seater had obviously had any sensitive communications equipment removed but interestingly its security lights were not only left in situ but also fully functional. Although, using them on the Queen's Highway would be illegal for mere mortals.
Only ever road registered to Jaguar Cars Ltd, the Jaguar Daimler Heritage Trust and the vendor, 'Y694 CDU' has still only covered a warranted 15,325 miles from new (and so less than 1,400 after leaving the Royal Service). Invited to form part of The Cartier Style et Luxe display at the Goodwood Festival of Speed on 1st July 2012 due to its exceptional provenance, the Majestic 4.0 Litre Long Wheelbase Saloon was last serviced by Carrs Jaguar (apparently its seventh) a mere 20 miles ago.
Given the time and trouble that went into ensuring that it was fit for Royal Service, the car's current condition should perhaps be no surprise. Kept in a temperature controlled garage as part of an impressive private collection, this truly historic Daimler is worthy of close inspection.
Offered for sale with V5C Registration Document, handbooks, assorted Jaguar Cars Ltd / JDHT paperwork and numerous photos. A very special motor car.
PLEASE NOTE: All estimates are subject to a buyer's premium of 15% incl. VAT (@ 20%)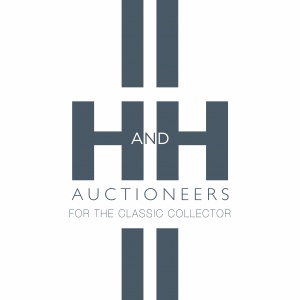 ---
The Motor House
Lyncastle Road
Warrington
Cheshire
WA4 4SN
United Kingdom
---