1991 Daimler Double Six
Series 3: Ex Sir Nick Sheele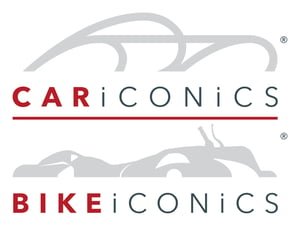 Location

Performance

318 BHP / 323 PS / 238 kW
Description
Special Features
External
• Metallic Blue with gold pinstripes
• Front fog lamps
• Electric Aerial
• Anti-Lock Brakes
• Spoked Alloy Wheels
• Electric door mirrors
• Limited Slip Differential
• Air conditioning
• Sunroof
• Headlamp Wash Wipe
Interior
• Bond grain Leather seats finished in Saville Grey with Saville Grey piping
• Saville seat belts
• Saville stitching
• Smoked Grey Carpet
• Doeskin Headlining
• Warm Charcoal Welts
• Alpine Audio
• Front and Rear Head restraints
• Cruise Control
• Warm Charcoal Facia
• Heated Rear Window
• Rear Reading Maps
• Rugs front and Rear
Description
When Sir William Lyons launched the Jaguar XJ6 in 1968, it was, in his opinion the best car he had ever produced. The worlds press also agreed and it was voted Car of the Year at its launch.
In 1986 Jaguar launched the XJ40. At this point the XJ series 3 six-cylinder car was discontinued. However, as the new XJ40 was not developed to take the V12 engine, the XJ series 3 would continue in production until 1992.
The XJ series 3 from 1986 to the end of its production were built as Daimler V12's (aside from the penultimate car) and only for UK, Japan, Germany and Canadian markets.
J115RDU was registered by Jaguar Cars Ltd on the 29th of October 1991 but did not officially go on the road until October 1992. During this time, it stayed within Jaguar Car, Browns Lane. This happened to certain cars as they were used to assess build quality or for journalists to test drive, but by the XJ40 was available as a V12 and all the magazines was for the new car and not the retiring Series 3.
The car was then sold out of the Jaguar stable via its dealership network and a second owner became its next custodian. In time the car was sold on, but the new owner did not find time to enjoy the car.
Coincidentally in 1998, the Curator of the Jaguar Land Rover Heritage Trust (Tony O'Keeffe) was summoned by the Chairman of Jaguar Cars (Sir Nick Sheele), asking if he could source a Daimler Double Six as a gift for Lady Sheele's birthday.
J115 RDU was found for sale at the TWR Jaguar dealership in Oxford with just 15,000 miles covered from new and its work history made the car even more appealing.
Upon leaving Jaguar, Sir Nick Sheele went onto to become the Chairman of Ford Great Britain and then Chairman of Ford. Upon his retirement Sir Nick and Lady Sheele employed their Jaguar chauffeur to continue to look after J115RDU and to drive them to special events and occasions.
Upon the passing of Sir Nick, Lady Sheele approached Tony O'Keeffe as she wished to sell the car. Tony had fond memories of J115RDU and in 2016 agreed to buy the car, which he then had fully serviced by Sturgess of Leicester Ltd, Thereafter the car was used sparingly in between its professional in door storage.
In November 2020 the car was featured in Jaguar World Magazine and in 2021the car came to Cariconics Ltd in preparation for sale.
The interior and exterior of the car are in remarkable condition.
In 2021 the front and rear subframes were removed, sandblasted and powder coated. The rebuild included all new bearings and bushes, including upper and lower ball joints. The calipers were reconditioned and the front discs were replaced. New flexi brake lines were fitted front and rear.
Service History
• October 1991 Original PDI Jaguar Cars Browns Lane
• October 1992 Service 277 miles Jaguar Guy Salmon Surbiton
• June 1995 Service 5522 miles Jaguar Evans Halshaw Stoke-on-Trent
• March 1997 Service 6825 miles Jaguar Hartwell Bristol
• March 2000 Service 16026 miles RJ Smith Autos Coventry
• September 2017 Service 20068 miles Sturgess of Leicester
• December 2021 Both Subframes stripped, and powder coated. New suspension bushes, bearings, and flexible brake lines. New front discs, and 4 brake calipers recommissioned.
• New spark plugs fitted July 2022
• The air-conditioning compressor was reconditioned in 2021 and works as it should
• Brake fluids and differential oil were changed in 2021, and the car will have an engine oil and coolant change together with 4 new period tyres as part of the sale.
This Daimler Series 3 V12 is an important car, not only because of its Jaguar history, but also because of its outstanding condition.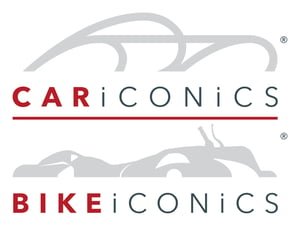 ---
Unit 1
Oakham Enterprise Park
United Kingdom
Contact Person
Kontaktperson
---