Lot sold
GBP 40 000 - 42 000
(listed)
Estimate
GBP 40 000 - 42 000
(listed)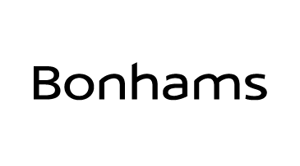 Location
Description
2007 Regent Street Concours-winning
1903 Crestmobile 5hp Model D Runabout
Registration no. BS 8230
Chassis no. 308
Based at Cambridge, Massachusetts, the Crest Manufacturing Company produced gasoline engines before venturing into car production, 'manufacturing all the parts to construct automobiles'. Crest first demonstrated its capability to do so in 1900, offering a three-wheeler initially, but by 1901 had settled for a four-wheeled, front-engined design known as the 'Crestmobile'. The first Crestmobiles were single-cylinder, chain-driven two-seaters - Models A, B and C - all of which had air-cooled engines of varying power outputs. Shaft drive had been adopted by 1903 and a new 8½hp single-cylinder model introduced in 1904, but Crest was slow to adapt to changing expectations within the emerging market for powered transport, where multi-cylinder designs were becoming the norm, and folded in 1905.
The Model D Runabout offered here is one of only two known to survive worldwide and the only complete example. We are advised that the Crestmobile marque roster holder, Jay Simpson, says that this is the only example of the Model D with tiller steering and the original vertically finned engine that he knows of. Apparently there is another example in Europe that has been fitted with a De Dion Bouton engine.
A 'combination runabout and light touring car', the single-cylinder Model D came with two-speeds-and-reverse transmission and weighed 900lbs. A top speed of 25mph and a 100-mile range were claimed. Previously restored in the USA, the car was purchased there and first registered in this country in 1996 before going on display in the Skopos Motor Museum, Yorkshire.
In December 2007 the Crestmobile was sold at Bonhams' Olympia auction (Lot 663) being described as "presented in truly magnificent condition, fresh from winning the Regent Street Concours on the eve of the Veteran Car Club's London to Brighton Run last month". A copy of the concours certificate is on file.
The current vendor purchased the Crestmobile in 2012 from Belgium where it had been left in a barn for several years. Some 'TLC' was needed to get the car ready for the 2012 London to Brighton Run, which it completed despite the challenging weather conditions (finisher's certificate available). Since then the Crestmobile has completed the 'Snail Trail' and been driven mainly on local runs and rallies. Works carried out during the present ownership include fitting a concealed starter motor beneath the body, acting on the prop-shaft.
Recently re-commissioned and presented in good condition, running beautifully, this rare American Veteran is offered with a history file and a V5C Registration Certificate. A copy of the VCC Dating Certificate (number '2156') should be obtainable from the club.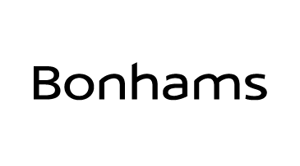 ---
Contact Person
Kontaktperson
First name
Bonhams Collectors' Car department
---