Lot sold
GBP 30 000 - 40 000
(listed)
Estimate
GBP 30 000 - 40 000
(listed)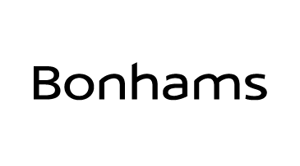 Location
Description
The Ex-Rodney Banting/Stockbridge Racing
1965 Cooper-Cosworth Ford T76 Formula 3 Racing Single-Seater
Chassis no. F3-16-65
Here we are privileged to offer one of the last of the highly-successful ? indeed in the late-1950s revolutionary ? Cooper single-seater racing cars as manufactured in Great Britain far into the 1960s. This 1965-built Cooper-Ford Type 76 was supplied new to the Stockbridge Racing team in Hampshire, England, a partnership between contemporarily aspiring drivers John Fenning and Rodney Banting. differed mainly from the previous year's T72 design in its suspension configuration. The team specified additional front-suspension radius rod locating members ? subsequently adopted by nearly all T76s ? and two extra instruments on the dash panels, displaying oil temperature and fuel pressure.
In Formula 3 racing, 1965 saw 61 major races held, of which the Coopers won three. Warwick Banks succeeded for the Tyrrell quasi-works team early in the year at Silverstone in the rain. The Stockbridge Racing team-mates Rodney Banting and John Fenning finished most notably first and second on the demanding circuit at Cascais in Portugal, and later in the year the bearded Fenning won at Knutstorp in Sweden, where team-mate Banting and Yngve Rosqvist finished 4th and 5th, also in T76s.
In fact we understand that the car now offered here is the ex-Rodney Banting Stockbridge Racing machine, in which the Hampshire driver won that Cascais event.
Rodney Banting (1941-1996) did not appear very often within Formula 3 racing that year, but he was evidently a most capable driver although the car displayed occasional reliability issues ? something absolutely not unusual within 1-litre 'screamer' Formula 3 racing for the little production-based engines ? in this case the well-proven Cosworth-Ford MAE based upon a Ford production cylinder block and crankcase - were so highly stressed...
Rodney Banting's 1965 International Formula 3 racing season included the following appearances in this Cooper T76:
May 9 1965 - Zolder GP, Belgium - Banting T76 4th overall in Final - 3rd in Heat 2
May 29 - Monaco GP F3 - Final Banting T76 Rtd ? in Heat 2 finished 4th
June 13 - La Chatre, France - Banting T76 3rd overall - 3rd in Heat 1
June 27 - Monza Lottery GP - Banting T76 DNQ
July 4 - Reims Coupe de Vitesse - Banting T76 Rtd
July 11 - Rouen GP - Banting T76 DNS
July 25 - Cascais, Portugal - Banting T76 FIRST
Aug 8 - Karlskoga Kanonloppet, Sweden - Banting T76 DNF but classified '10th'
Aug 15 - Copenhagen GP, Roskilde,
September 12 - Knutstorp, Sweden - Banting T76 4th - 2nd in Heat 2
October 3 - Karlskoga Finalen meeting, Sweden - Banting T76 3rd.
As presented today this ex-Stockbridge Racing team, ex-Rodney Banting Cooper T76 is described by the vendor as being in generally "very good" condition, and other than specified above with no post-period modifications from accepted works standard.
After the 1965 racing season the car was sold to Sweden where for three subsequent years it was campaigned by Roland Lowgren. During that period we understand that the cylinder head was modified to breath through a downdraught Weber carburettor "to keep up with the Brabhams, Lotuses and the Tecno of Ronnie Peterson...". We are advised that the present vendor acquired the car as long ago as 1987, and that he has restored it to as close to original specification as possible ? while using assorted new parts provided by leading specialists Geoff Richardson and Hoole Racing.
Back in period the Cooper T76 featured revised front suspension rocker-arm leverage operating on a ratio of 2:1 instead of 3:1, which promoted improved damper life and more precise control compared to the previous year's customer T72 model... Anti-squat geometry was removed from the rear suspension while adjustable Armstrong telescopic dampers replaced the inverted non-adjustable type used in the Type 72 cars. The damper-foot also picked-up further inboard on the lower wishbone suspension member to set the damper barrel more vertical than had previously been the case. Long front suspension radius rods trailed from the outboard ends of the front rocker arms to anchorages abreast the dash panel on the top chassis frame longerons, reacting braking forces more efficiently into the chassis frame. Adjustable anti-roll bars became standard both front and rear. A choice of BMC and new Cosworth-Ford MAE in-line 4-cylinder 1-litre engines could be specified, and after Jackie Stewart's fantastic career-building exploits in the 1964 Cooper-BMC T72s run by Ken Tyrrell's team, the Hollyfield Road factory's order book bulged with interest in 19 new T76 cars including the outstanding example now offered here.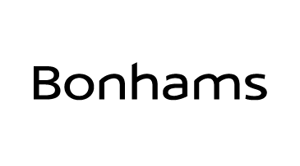 ---
Contact Person
Kontaktperson
First name
Bonhams Collectors' Car department
---