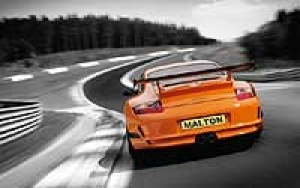 Specialist Cars of Malton Ltd
Location
Description
In stock now is this, the best Citroen DS19 Pallas in the UK!
Originally from Porto in Portugal this 1965 car is of course left hand drive. It is finished in Blanc Carrare and inside Rouge Carmin Jersey Rhovyline fabric with white leatherette, it's correct original colours.
Having been the subject of a no expense spared restoration a few years ago the car was brought to the UK in 2011 and has done very little since, it's superb condition testament to a discerning previous owner who had searched long and hard without success for a suitable show quality car in the UK.
It is understood in excess of €60,000 EUR was spent on bring the car up to such fantastic condition. Starting with the car in a solid condition it was then rebuilt, using around 90% new parts specified by marque experts. Mechanically the engine and gearbox was rebuilt, as was the entire hydraulic system, brakes, suspension etc. Very expensive correct original sidelight chrome and chrome hub caps were specified, plus new headlamps, rear lights, full stainless steel exhaust, suspension tubes, radiator, water pump, all pipe work and rubbers and rear window shade.
Now offered for sale the car is quite simply stunning, inside, outside and mechanically and ready to be further enjoyed, the classic lines and styling unlike any other model.
Here at Specialist Cars of Malton we ensure our cars are the best quality cars in the country, this attention to detail has seen us voted Independent Porsche Sales Garage of the Year by 911UK members three years running!
We start off by picking the best cars for stock, of the 3 or 4 cars we get offered every day we buy only the best one or two a month.
Upon sale each and every car is taken to our workshops where it goes through our thorough 74 point check to make sure everything works as it should and is in good condition. Next the car is given a major service and the service book stamped accordingly. We carry out a 4 wheel alignment on the cars and an aircon service on cars with airconditioning. The car will then go to a local independent MOT station for a year's MOT. We tax the car for a year and fill the fuel tank.
Next the cars go to our team of professional detailers who spend up to a week preparing the car cosmetically. Any stonechips are removed, the wheels refurbed if necessary and the wheel hubs are painted. The seats are removed and cleaned. Next the car is detailed using Zymol professional products to give a long lasting lustre.
Finally, and arguably most importantly, we warranty every car for a year from bumper to bumper, anywhere in the world. This is not a bought in warranty, we stand by each and every car we sell for a year.
We believe we are the only Porsche specialist in the UK to offer a service like this.
We offer full dealer facilities such as part exchange, finance, service and parts.
We have a covered transporter and can deliver vehicles anywhere in the UK.
We are also experts in shipping cars and can deliver anywhere in the world also helping to minimise import duties.
For more details or to arrange to come and drive the car please call 0844 7000 997. Out of hours you can reach Mark on 07896 249768 or John on 07794 911 911.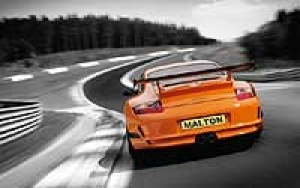 ---
Specialist Cars of Malton Ltd
22 York Road Business Park
Malton
North Yorkshire
YO17 6YB
United Kingdom
---