1949 Chrysler Town & Country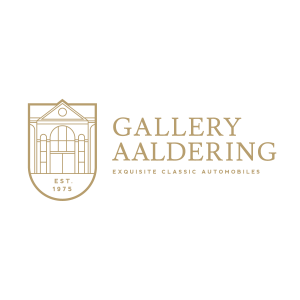 Location
Description
Transmission: 3 gears, Semi-automatic
Model year: 2021
Number of cylinders: 8
Engine capacity: 5.300 cc
Empty weight: 2.120 kg
Number of seats: 6
Registration number: DZ-56-45
1949 was the last year Chrysler listed the Town & Country Convertible on its price list. It was also the last time the Town& Country came with a fully steel body. The car has a 5.3 litre straight-eight delivering 135 Ps coupled to a 3-speed semi-automatic. It was also the first post-war Chrysler. The main distinction between the '48 and '49 model is the increased wheel base. The economy was still recovering, meaning that not many people could afford such a luxurious car. This in turn led to only 993 being sold by Chrysler.
This example has already once been restored including a complete new ash frame. The bodywork and frame are in top quality order. The bodywork has nice and thin, correctly aligned panelwork. The chassis is also in very shape. The hood was also replaced at the time of the restoration and shuts securely.
The interior is in good shape. The controls and instruments are all in good working order. With its 135 Ps and weighing over two tonnes the Chrysler Town & Country is never going to be a sports car. It does however make it an ideal cruiser. The semi-automatic 3-speed suits the engine character perfectly.
Restoring a car like this is almost an impossible task. Just re-fabricating the frame costs a fortune. Why bother when you can step into this fine example. The hard work has already been taken care off by someone else. All you need to do is step in and enjoy!
Gallery Aaldering is Europe's leading Classic Cars specialist since 1975! Always 400 Classic and Sportscars in stock, please visit www.gallery-aaldering.com for the current stock list (all offered cars are available in our showroom) and further information. We are located near the German border, 95 km from Düsseldorf and 90 km from Amsterdam. So easy traveling by plane, train, taxi and car. Transport and worldwide shipping can be arranged. No duties/import costs within Europe. We buy, sell and provide consignment sales (selling on behalf of the owner). We can arrange/provide registration/papers for our German (H-Kennzeichen, TÜV, Fahrzeugbrief, Wertgutachten usw.) and Benelux customers. Gallery Aaldering, Arnhemsestraat 47, 6971 AP Brummen, The Netherlands. Tel: 0031-575-564055. Quality, experience and transparency is what sets us apart. We look forward to welcoming you in our showroom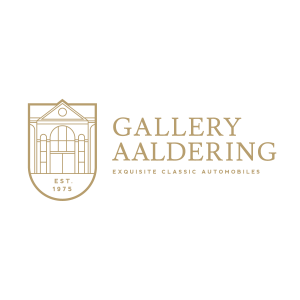 ---
Contact Person
Kontaktperson
---